LSPOR Presidency for SOP's Dr. Soumana Nasser
The International Society for Pharmacoeconomics and Outcomes Research-Lebanon Chapter elects Dr. Soumana Nasser as president.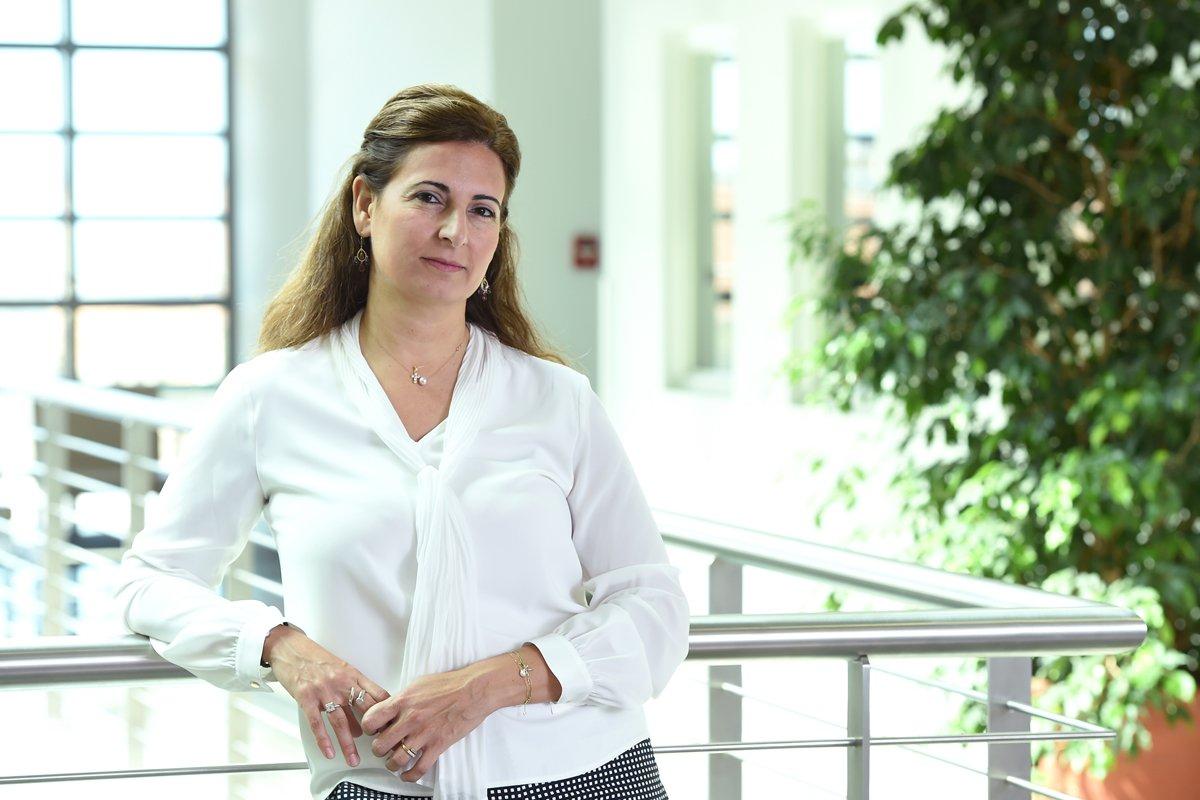 Clinical Associate Professor and Chair of Pharmacy Practice at the School of Pharmacy (SOP) Soumana Nasser has been elected as president of the International Society for Pharmacoeconomics and Outcomes Research (ISPOR) Lebanon Chapter (LSPOR) for a two-year term.
ISPOR is the "leading professional society for health economics and outcomes research (HEOR) globally" with the mission "to promote HEOR excellence to improve decision making for health globally."
Along with a team of different stakeholders, and as an executive board member and secretary, Dr. Nasser helped establish LSPOR in 2015. An advocate of the interdisciplinary value of tackling the economic facets of pharmaceuticals through education, research and policy, she is a specialist in Pharmacoeconomics (PE), a field dedicated to evaluating the cost and effects of pharmaceutical products or therapies, in terms of monetary outlay, efficacy or enhanced quality of life.
In this interview, Dr. Nasser sheds light on the value of PE and the role LSPOR can play in tackling Lebanon's pressing needs to access quality and affordable medications.
In one of your research papers you concluded that few countries in the MENA region have been able to implement managed entry agreements (MEAs). How important are MEAs and has their absence had any bearing on the current pharmaceutical crisis?
The outcomes of this study offer insight on the current situation, challenges, and outlook on the cost-sharing and risk-sharing schemes used in the MENA countries. Such schemes are being used as agreements between payers and pharmaceutical companies to offer patients innovative therapies despite their high cost.
Findings from the study revealed that only 42 percent of participants – the majority representing Lebanon – reported having an MEA in their institution, and all respondents reported the use of financial-based agreements.
Nowadays, however, more outcome-based agreements are being used in Lebanon with the help of the Patient Advocacy Group and Patient Support Program that assist in the reimbursement process between payers and pharmaceutical companies.
Considering the challenges the pharmaceutical industry is facing, how accessible or affordable will the COVID-19 vaccine be for the Lebanese population?
Providing the vaccine to the Lebanese population is crucial for our healthcare stakeholders, especially since it will prevent the spread of the virus. The actual cost of the vaccine for individuals, or at least high-risk patients, would be much less than hospital care.
What role can the LSPOR play (advice, research, education) in helping safeguard quality, access and affordability of medication in the country?
Registered as an NGO, LPSOR's mission includes spreading and emphasizing the importance of PE and outcomes research in Lebanon and bringing together different healthcare sectors to share their knowledge of PE use in decisions at country level.
Educational events organized by LSPOR over the past five years have enabled discussions between international experts in the field and a spectrum of Lebanese stakeholders on the implementation of health economics tools to facilitate patient access to innovative but expensive medications despite scarcity of budget.
Worldwide, health professional bodies increasingly use outcomes-based and health economics/PE data to support their decision-making on guidelines and choice of therapies in the healthcare system.
In Lebanon, healthcare bodies (mainly governmental payers and pharma industries) are currently under pressure to provide patients with access to innovative expensive therapies and have been seeking PE data (evidence-based cost-effective therapies) to select therapies and address reimbursement despite budget constraints and scarcity of resources.
Has your experience with LSPOR in any way informed your approach to education and IPE at LAU?
My current and upcoming research plan is to link health economics and PE data to different clinical areas where they are needed.
ISPOR and LSPOR opened an opportunity to collaborate with my colleagues at the SOP who are experts in identified clinical fields where PE analysis is needed or will be of added value to improve current practices in Lebanon.
I will also be taking part in an interprofessional collaboration with physicians and patients in a study related to the Patient Support Program, which has been implemented in supporting patient access to innovative therapies. I have been teaching two related courses, Pharmacoeconomics and Access to Medicine, which have been perceived as immensely helpful for many of our graduates in their careers.
My research and activities in PE aim to shed light on the health economics status in Lebanon and provide country specific data in this field such as implementing policy-making criteria for granting patients access to innovative therapy; measuring health-related quality of life of certain diseases to be used along with clinical data to support the reimbursement process; conducting cost effectiveness analysis on new therapies to help stakeholders when evaluating highly effective but expensive innovative therapies; and evaluating the impact of managed entry agreement (MEA) for cost- and risk-sharing schemes between payers and pharmaceutical companies.
Such topics have been an important umbrella in health economics and have been used as a guide for decision makers in the healthcare system worldwide.
This interview was edited and condensed for clarity.
To learn more about all scholarly output by the LAU community, browse our open-access digital archive, the Lebanese American University Repository (LAUR).