Lina Abirafeh Takes Home International Honor
IWSAW director named one of the world's most influential people in gender policy.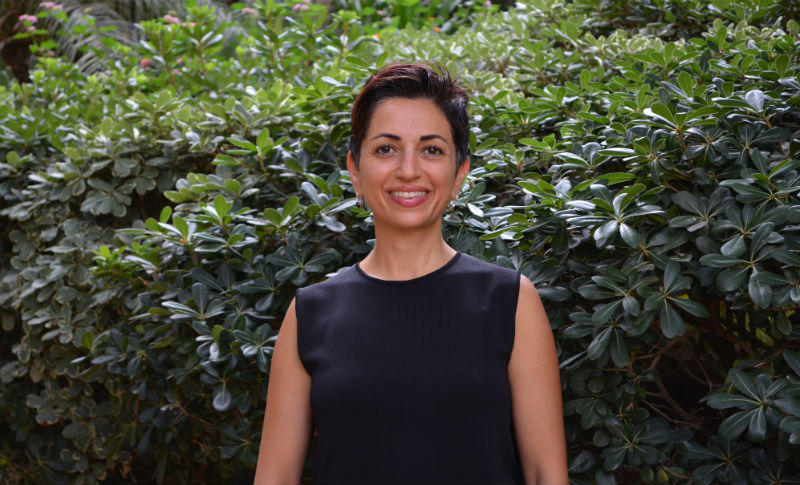 LAU's own Lina Abirafeh, director of the Institute for Women's Studies in the Arab World (IWSAW), made waves when she was included on the world's 100 Most Influential People in Gender Policy in 2018, the first-annual compilation by Apolitical, an international platform for governments that gathers and produces research on topics relevant to civil servants. According to Apolitical, "Drawing on nominations from dozens of gender equality experts and leading organizations in the field, we aim to celebrate the people making our societies fairer and better to live in."
The list, released May 23, honors those fighting for gender equality by policymaking, research, advocacy or other means. Also named were UN Deputy Secretary General Amina Mohammed, Pakistani education-rights activist Malala Yousafzai, Swedish Deputy Prime Minister Margot Wallström and Canadian PM Justin Trudeau. Abirafeh was one of two Arabs to make the list.
Abirafeh joined IWSAW in 2015 after having spent much of her previous career working on gender issues in development and humanitarian settings. With various UN agencies, she has traveled extensively to work on combatting gender-based violence and formulating solutions to issues facing women and girls in challenging world settings.
She completed a master's in international economics and development at Johns Hopkins University and a PhD at the London School of Economics, publishing her 2009 book Gender and International Aid in Afghanistan: The Politics and Effects of Intervention based on her research. She also gave a widely viewed TEDx talk in 2015 based on her experience working on gender-based violence in emergency situations.
Abirafeh said of her life's focus on gender-based and development work, "I began to see the world through a gendered lens as a teenager and knew that remedying those inequalities was what I would do for the rest of my life."
When she first joined IWSAW, Abirafeh became the third generation of women in her family to work with LAU.
IWSAW was founded in 1973, making it the first such institute in the Arab world. The institute works at the intersection of academia and activism by advancing women's empowerment and gender equality through education, research, development programs and outreach at the national, regional and international levels.
Recent IWSAW projects include supporting exploration of gender issues through art and music, training local social workers to better help at-risk women and girls, and lobbying to fix problematic laws in Lebanon's Penal Code. The institute also publishes a regular interdisciplinary journal on gender issues called Al-Raida, which "amplifies the voices and sheds light on the lived experiences of women in the Arab region by promoting scholarship on and by Arab women."
"Achieving equality for women is the greatest human-rights challenge of our time – and the issue to which I've dedicated my life," Abirafeh said. "And in the Arab region, our challenge is greater than ever! That's why the institute is so critical – it combines both academic and activist approaches to build a foundation for equality and human rights."
Upon receiving news of her inclusion on the 100 Most Influential People in Gender Policy list, Abirafeh said, "Today, we have the benefit of global momentum and grassroots movements all speaking to the universality of our cause. There is no possibility of peace, stability or prosperity in our region without the full engagement of women. This is a call to action for us all. And it presents an opportunity for IWSAW to scale in order to position itself as a global leader in the fight for women's rights. Our time is now!"
LAU President Joseph G. Jabbra said, "We are extremely proud of Lina Abirafeh and IWSAW for this major achievement. From its beginning as the first school for girls in the entire Ottoman Empire, LAU has always taken gender and inclusion as among its guiding principles. It's a proud day for LAU and the institute to see Lina recognized at a global level."
The entire LAU family wishes Abirafeh and her colleagues at IWSAW the warmest of congratulations.