LAU Celebrates Staff with Festive End of Year Dinner
Guests partied into the night in celebration of a successful academic year.
By Louisa Ajami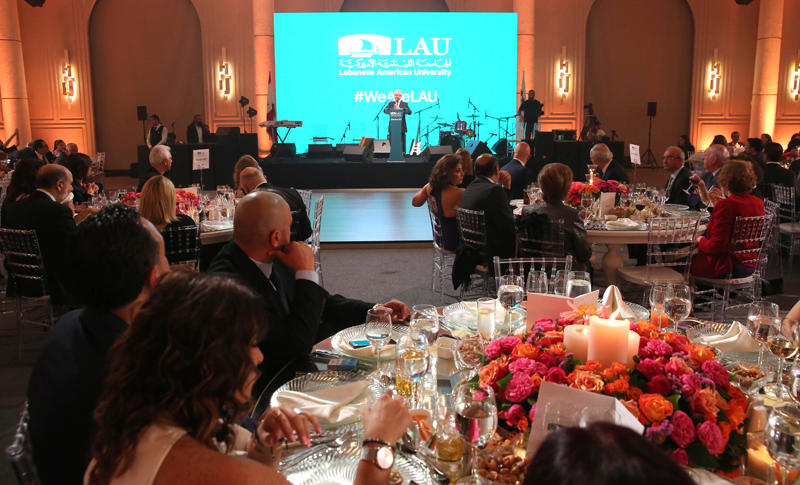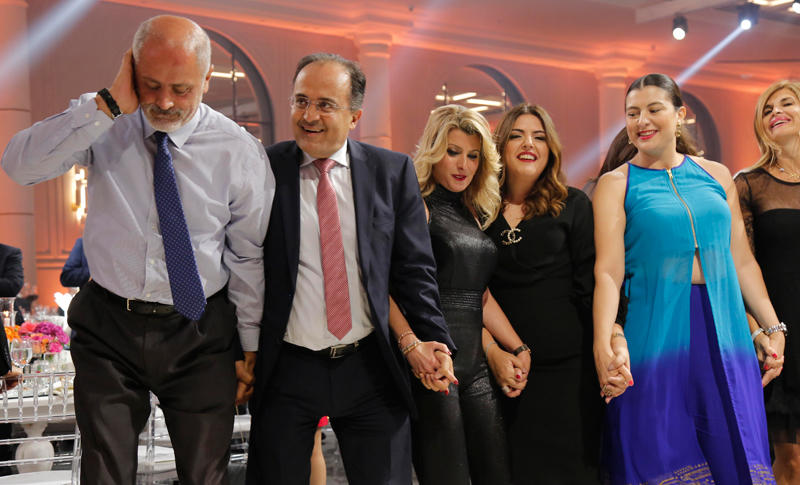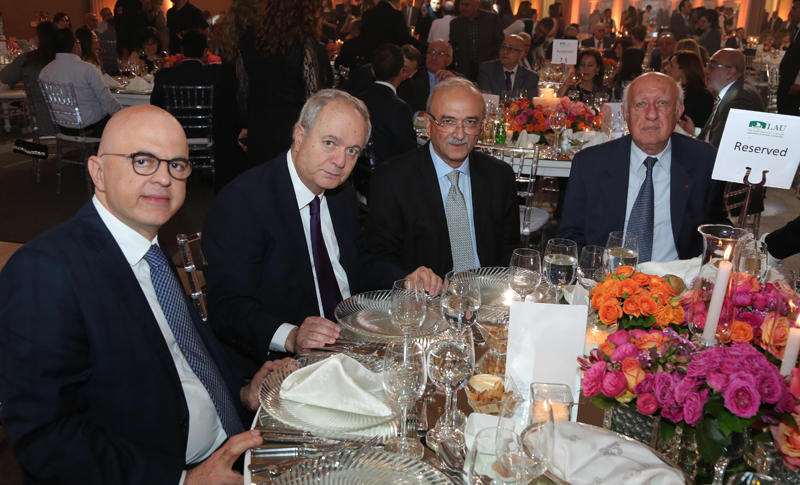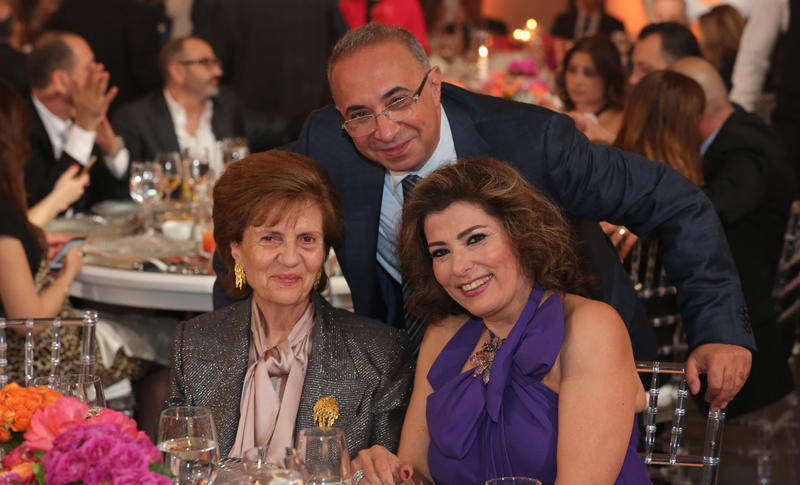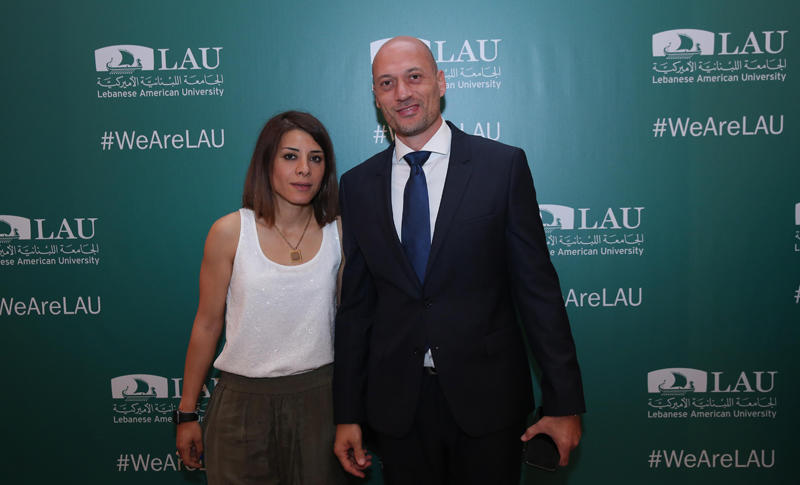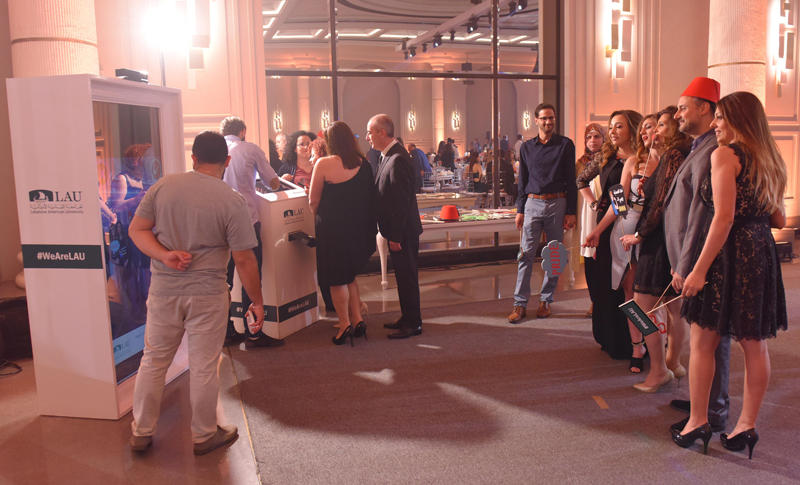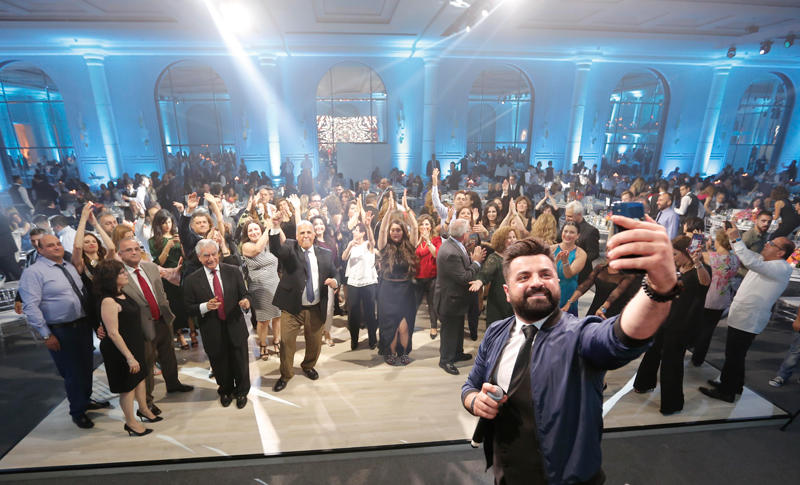 While LAU prides itself on being a student-centered institution, it also recognizes the role of its employees in driving its success.
In that spirit, LAU leadership hosted a festive end-of-the-year celebration to show its appreciation for its committed personnel.
Cameras clicked to capture the moment each member of the LAU community was greeted by LAU President Joseph G. Jabbra and the university's vice presidents at Beirut Seaside Pavilion on Saturday night. Once gathered, the guests were ushered to tables decked with flower arrangements, and treated to live music and a delectable four-course meal.
Jabbra took the stage to thank LAU's deans, vice presidents, provost, faculty and staff for all their hard work over the academic year. "This evening was created by you, by your spirit that makes this university so distinguished. We are gathered here, the LAU family, to celebrate the achievements that all of us have accomplished this past academic year."
He also introduced two surprise guests: esteemed member of the Board of Trustees Mona Nehmé and LAU President Emeritus Riyad Nassar, and expressed his gratitude for the forces that "keep us together, providing us with that unique spirit that animates the institution."
Living up to Jabbra's words, the guests were quick to create a lively ambiance, mingling in between courses, and taking to the packed dance floor.
When asked about the university as an employer, Director of Athletics on Byblos campus Joe Moujaes said, "LAU is a great place to be and always encourages staff to be their best so that we can serve our students."
That is because LAU values its employees, affirmed Vice President for Human Resources and University Services Roy Majdalani, whose department played a major role in organizing the celebration. "Just as we are student-centered, we are also faculty- and staff-centered. We care about people, we work with them, we develop them, we give constant feedback, and we make sure the right people are in the right places."
He noted the importance of training and development at LAU as well as the establishment of a relations department to ensure that employees are engaged and motivated, "because productivity doesn't happen by accident – people have to be satisfied to produce."
LAU also takes pains to make sure that all groups have a full voice at the university. "LAU is a school with a rich history of equality and empowerment for women and girls," said Lina Abirafeh, director of the Institute for Women's Studies in the Arab World (IWSAW). "LAU continues to make great strides for women as a pioneer for academic knowledge and activist action for women and on gender equality. We, at the institute, look forward to seeing LAU as an unparalleled center of gender excellence in the region!"
The evening concluded with wishes for a replenishing summer session and another successful academic year.