Alumna Becomes Obama Foundation Scholar
The scholarship gives community-focused leaders the tools to make a greater impact.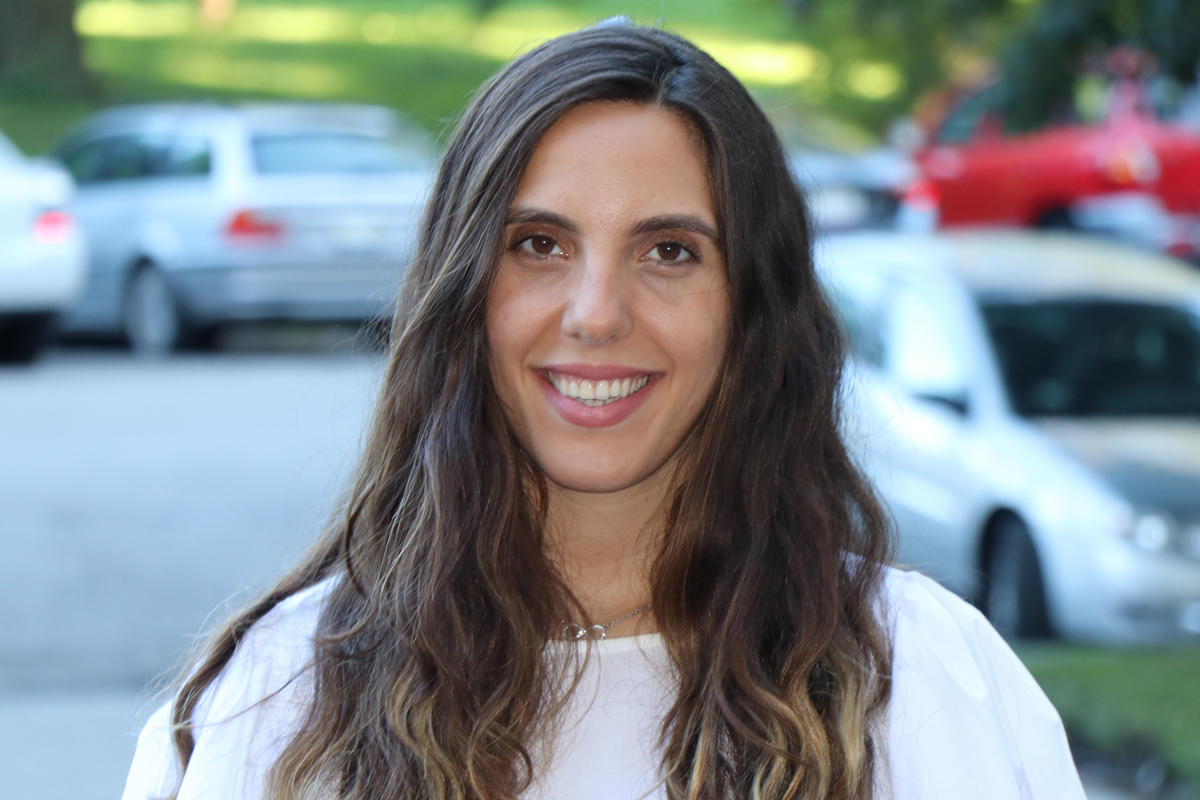 Alumna Nelly Awad (BA '12) has been named an Obama Foundation Scholar, one of 25 rising young leaders from across the world selected by the foundation.
The Obama Foundation Scholars Program gives those already making a difference in their communities an opportunity to take their work to the next level, through a newly designed curriculum bringing together academic, skills-based, and hands-on learning. The program empowers individuals with a proven commitment to community service with the tools needed to make their efforts more effective, identify innovative solutions to complex global problems, and promote change through values-based leadership.
After completing the program, Obama Foundation Scholars return to their communities and continue the important work they started in the program by implementing their own personalized action plans. They also have an opportunity to play a role in the Obama Foundation's efforts to inspire, train, and connect rising leaders from around the globe.
As part of the program, Awad, who majored in Political Science and International Affairs at LAU, will be pursuing her Master of Arts in International Development and Policy (MAIDP) at the University of Chicago's Harris School of Public Policy. Over the next ten months, she will also receive the training and resources necessary to launch a project of her choosing, scale it, and carry it out once back in Lebanon.
In an interview with LAU's Marketing and Communications Department, Awad spoke about the scholarship, her goals within the foundation, and how LAU prepared her for this major achievement.
What type of project are you interested in undertaking as an Obama Foundation Scholar?
I am interested in creating a child rights-related project. I personally believe that children are the most captivating and engaging audiences you could ever work with. I previously focused my work on the sociology of childhood, documenting and comparing children's experiences of a violation of their rights during times of peace and war. I am still unsure what aspect of child rights I would like to work on promoting, but so far I seem to be leaning toward education or protection.
What is your goal during your master's at the University of Chicago and for your project?
I have set several goals for myself for the upcoming 10 months.
Academically, I want to dive more into the world of policymaking and expand on my analytical skills. Professionally, I want to connect and engage with like-minded people who work in specific policy fields such as in the Center for Human Potential and Public Policy (CHPPP) with a focus on the Behavioral Insights and Parenting Lab, and the Pearson Institute for the Study and Resolution of Global Conflicts.
Personally, I want to meet students from all over the world as well as South Side residents and to learn from their own aspirations, challenges, achievements, and lessons learnt both inside and outside the classroom – magnificent things happen when passionate change-makers come together!
How do you feel LAU prepared you to apply to the foundation and work with it as a scholar?
I actually had this conversation with my father prior to leaving for Chicago. LAU was my first home away from home. The way our program was designed allowed me to have access to foundational knowledge in the world of politics, diplomacy, international affairs, economics, history and communications.
I participated in many clubs, such as the Red Cross Youth, which not only helped introduce me to students with similar interests, but allowed me to build personal skills. I interned as a field researcher with the Permanent Peace Movement and Catholic Relief Services, where we investigated the causes of the escalation of violence in times of political turbulence in Lebanon and how these issues were addressed.
In addition, I interned at the Ministry of Foreign Affairs, where I assisted in organizing and coordinating protocol affairs and managing matters related to diplomatic privileges and immunities of foreign diplomatic missions in Lebanon. Having the opportunity to join clubs on campus and intern with organizations and institutions as a student allowed me to reflect on what I really wanted to pursue post-graduation.
Finally, I owe a great deal of my personal and professional development to Dr. Jennifer Skulte-Ouaiss – she was there to inspire me during my trials and to celebrate my milestones. I hope one day in the near or far future to inspire and impact civic-minded students the way she did.
What do you hope to bring back to Lebanon from your experience?
The main reason I was fascinated by the Obama Foundation Scholars Program and what it had to offer in conjunction with Harris School of Public Policy is the focus on what public policy really is, and how Harris has shifted this ideology that is reliant on politics and pedigree to a science that is rooted in data and impact. I personally believe that this is the way forward for any nation, through smarter decision-making and better policymaking. Making a social impact requires fresh thinking and testing different approaches, and I am hoping to expand on that during my time as an Obama Scholar.
I'm here to ask the difficult questions, to follow the evidence and to join many others back home in creating a lasting impact.
Did President Obama meet with the scholars?
The president met with the scholars during their first week and will meet them again throughout the course of the program. He walked into the room and attempted to match the names and faces, as he was familiar with the incoming scholars. I initially wanted to ask him how we could influence designing policy-based programs in our region, which is reliant on relief and aid. However, as the year goes by – and particularly when our courses start at the Harris School of Public Policy – I will probably reshape my question with the knowledge gained.
What advice would you give to civic-minded young scholars currently at LAU?
In the past year, I was a mentor for current LAU students. I can't begin to explain how proud I was to know that the new generation of students was this ambitious and hardworking. I was constantly reminding them that they will succeed in all they aspire to do. However, it's vital that they are kind to themselves; the world needs so much of their energy and passion, and they should never waste it by being too hard on themselves.