Alumna Receives Canada's Highest Academic Honor
From interior design to educational technology and social change, Nadia Naffi shines on.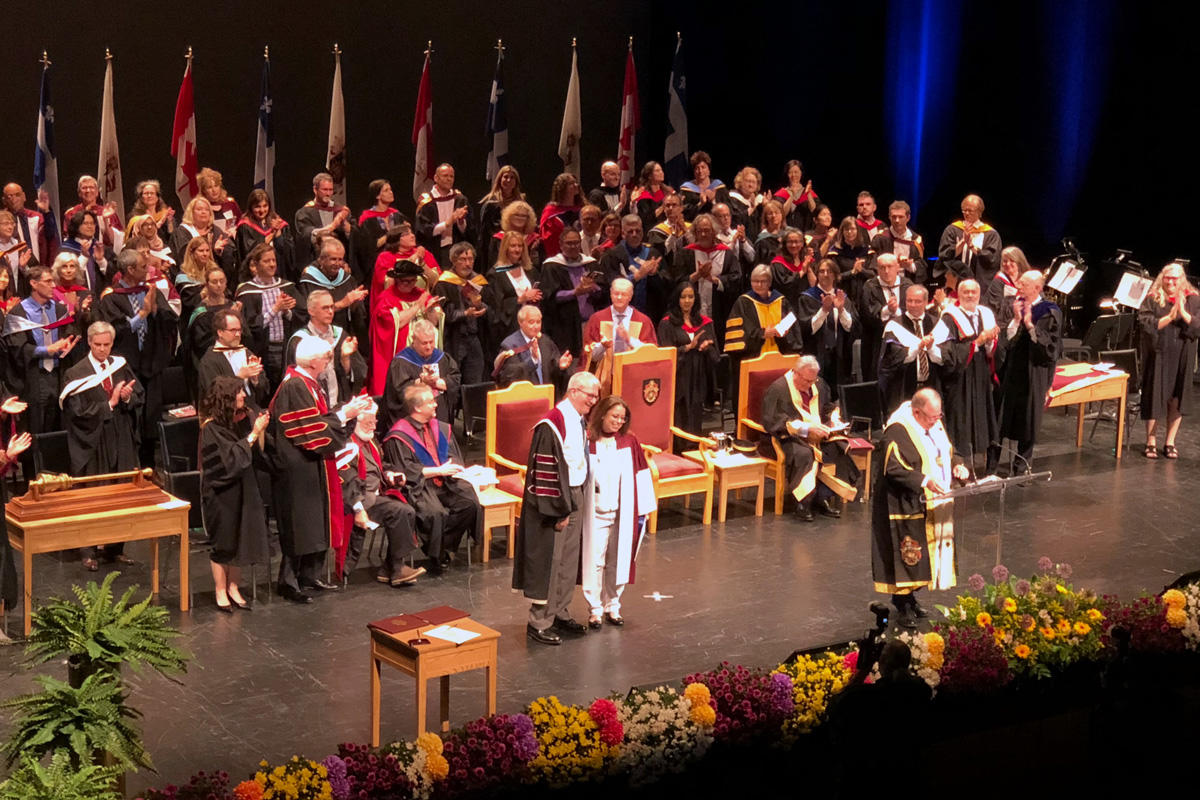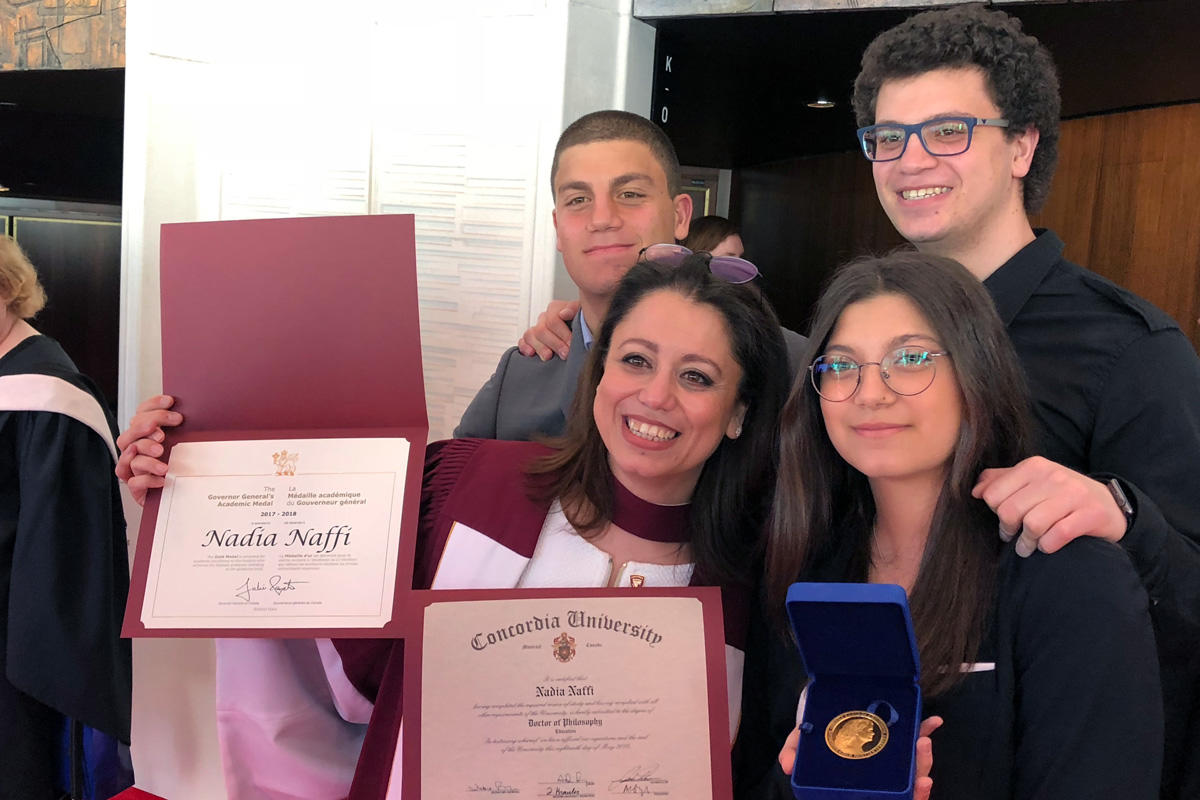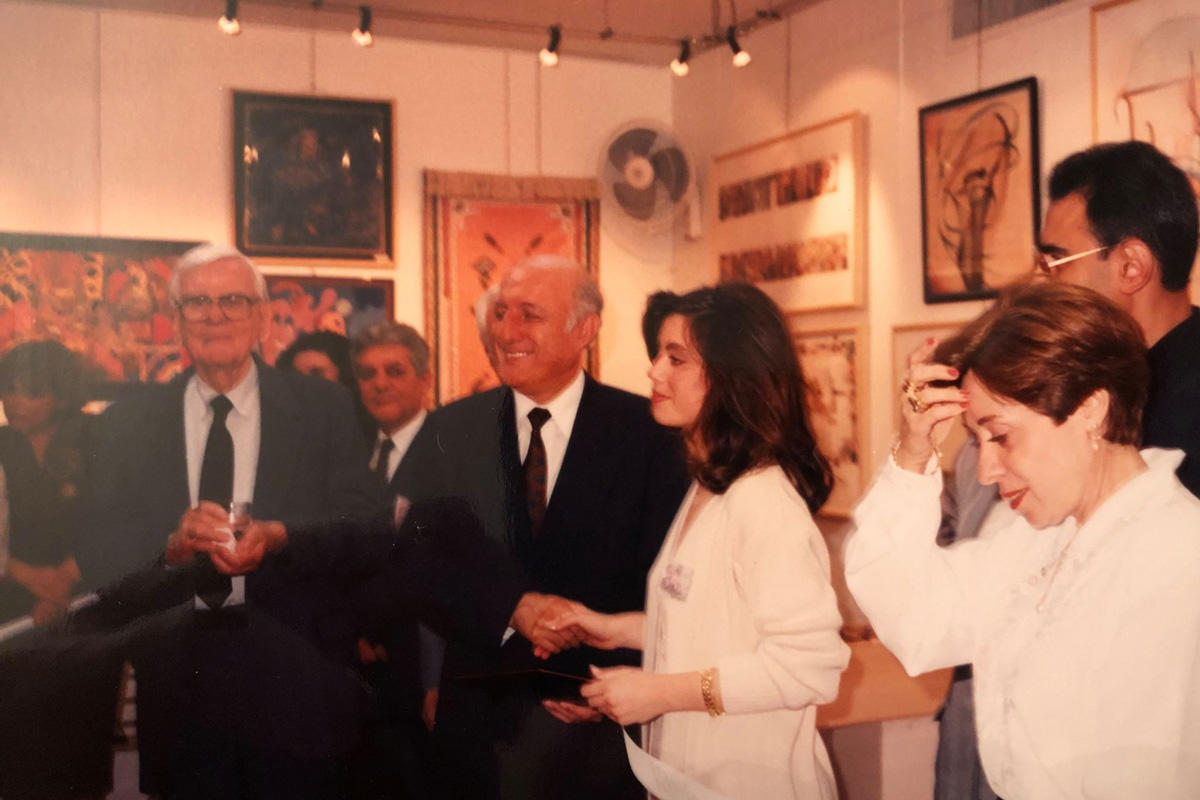 Nadia Naffi started exploring social activism as an interior design student at LAU more than 20 years ago. "While many of my peers designed beautiful shopping malls and glamorous theaters for our final interior design project, I designed a youth prison and called it 'Path' because my aim was to help the prisoners become the citizens our country needed," she said.
After graduating in 1995, she expanded her scholarly interests to include education with the goal of bettering society. Today, she defines herself as "a researcher and an educator who designs learning experiences that lead to social change."
This summer, Naffi earned her doctorate in educational technology from Concordia University in Canada. She received the highest GPA across graduate-level programs at the university, earning her the Governor General's Gold Medal. Previous recipients of this award include famous journalists, artists, scientists and politicians, one of whom is former Canadian Prime Minister Pierre Trudeau.
Her research interests formed following her emigration to Canada, as she became increasingly curious about how host countries invested in strategies to help immigrants adapt to their new environments, as opposed to preparing host communities to receive the newcomers. She began studying factors that hinder inclusivity – namely, "social media propaganda" – and the role and behavior of bystanders, with the goal of helping them become agents of change.
With regard to social media's influence on learning, Naffi has a few pointers for current teachers. "Our role as educators is not to ban social media. We must prepare our students to protect themselves and help them develop civic online reasoning – judging the credibility of information that flood people's digital devices." She also spoke about how "accumulating extensive amounts of knowledge" is no longer a necessity, while equipping students with means to "critically compare and contrast" is.
Looking back at her years at LAU, where she also graduated with honors, she attests to how the university "gave me a solid foundation to build upon," naming some professors whose classes were designed to "be transformative, safe spaces where we were encouraged and supported to experiment and innovate." Associate Professor Rached Bohsali, and former faculty members Durria Haidar and Ziad Beiruty, she said, played a key role in her success. She also spoke about the impact of LAU in strengthening her determination to "use designs to trigger change and help our societies better meet the needs of the people living in them."
In turn, Naffi seems to have left her mark on her former professors at LAU. Arwa Seifeddine, adjunct faculty at the School of Architecture and Design (SArD), said that Naffi was "an unforgettable student who was a source of motivation in class. I appreciated her talent, creativity, maturity and sweet presence." Seifeddine was both pleased and proud to learn of Naffi's latest accomplishments, and wished her all the success in the future.
Another SArD faculty member and longtime mentor to Naffi, Greta Naufal, said: "Nadia had always stood out with her openness to listen to others and her receptivity. Her enthusiasm for art would always drive her to experiment in this field, which would in turn help her develop a keen spirit for research. Always full of energy, she would throw herself into action without hesitation or fail, armed with a sense of humor unique to her which has always allowed her to be ahead."
Like many alumni living abroad, Naffi still feels a strong connection to her motherland. "I am the product of these two amazing lands, Lebanon and Canada, and I am forever grateful for what they gave me and allowed me to achieve; and my goal is to give back the best way I can."