Alumni Relations Office is Going Down Under!
An LAU delegation will be heading for Australia to set up a new alumni chapter in Sydney.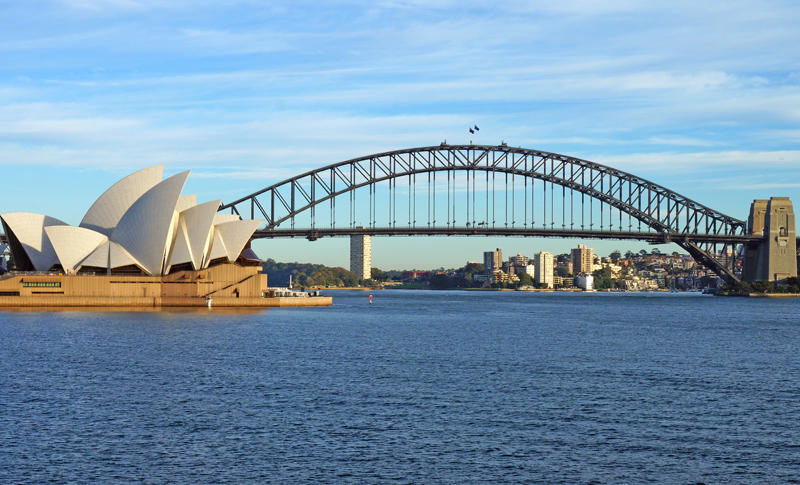 With every graduating class, the Alumni Relations Office expands its database of past LAU students. Their work, aside from tracking the whereabouts and careers of LAU graduates, is to help launch and support the various alumni chapters scattered across the globe.
There are over 40,000 LAU alumni worldwide, many of whom belong to the 42 official alumni chapters, from Houston to Jeddah, Bahrain to Nigeria, and many places in between. Their role is to help organize events, raise donations for scholarships, and keep their fellow LAU graduates in touch with each other and the university.
In the latest expansion, a delegation from LAU is heading for Australia to begin setting up an alumni chapter there, surely the farthest one from LAU's campuses in Beirut and Byblos. The visit will last from March 4 to March 10.
"Through our alumni, LAU has become a university without borders," said Dr. Joseph G. Jabbra, president of LAU and the head of the delegation to Australia. "Their varied experiences are a treasure that contributes profoundly to the continuing rise and position of LAU as a leading institution of higher education in Lebanon, the MENA region and beyond."
"Sydney has been on our radar for quite some time now," said Abdallah Al Khal, assistant vice president for Alumni Relations, who is part of the delegation. "But given the distance that separates Australia from this part of the world and the length of time a trip requires, we had to wait until now to organize the visit."
The purpose of this chapter is to strengthen the ties between alumni residing in Sydney and the university, to promote LAU in the Lebanese community there, and to solicit support, Al Khal added.
The launch of this new chapter falls in line with Pillar III of the university's Third Strategic Plan, "A University Without Borders," whose aim it is to extend communication and collaboration with alumni, academics and organizations across the globe.
A reception is scheduled for the evening of March 6 in Sydney, during which the delegation will announce the launch of the chapter and identify alumni who will serve on its committee.
The delegation will be traveling to Melbourne the next day, March 7, for other university business and invites alumni living in that area to connect.
"We are inspired by the enthusiasm that our graduates in Australia have expressed about our visit, and humbled by the warm welcome they have already extended to us," Jabbra said. "Our alumni are an integral part of the LAU family and constitute a strong element of stability in a world characterized by rapid acceleration and exponential change."
LAU alumni living in Australia are welcome to contact the Alumni Relations Office for more details on the new chapter.