Beauty Gets a Boost
LAU partners with Miss Lebanon to redefine beauty pageants.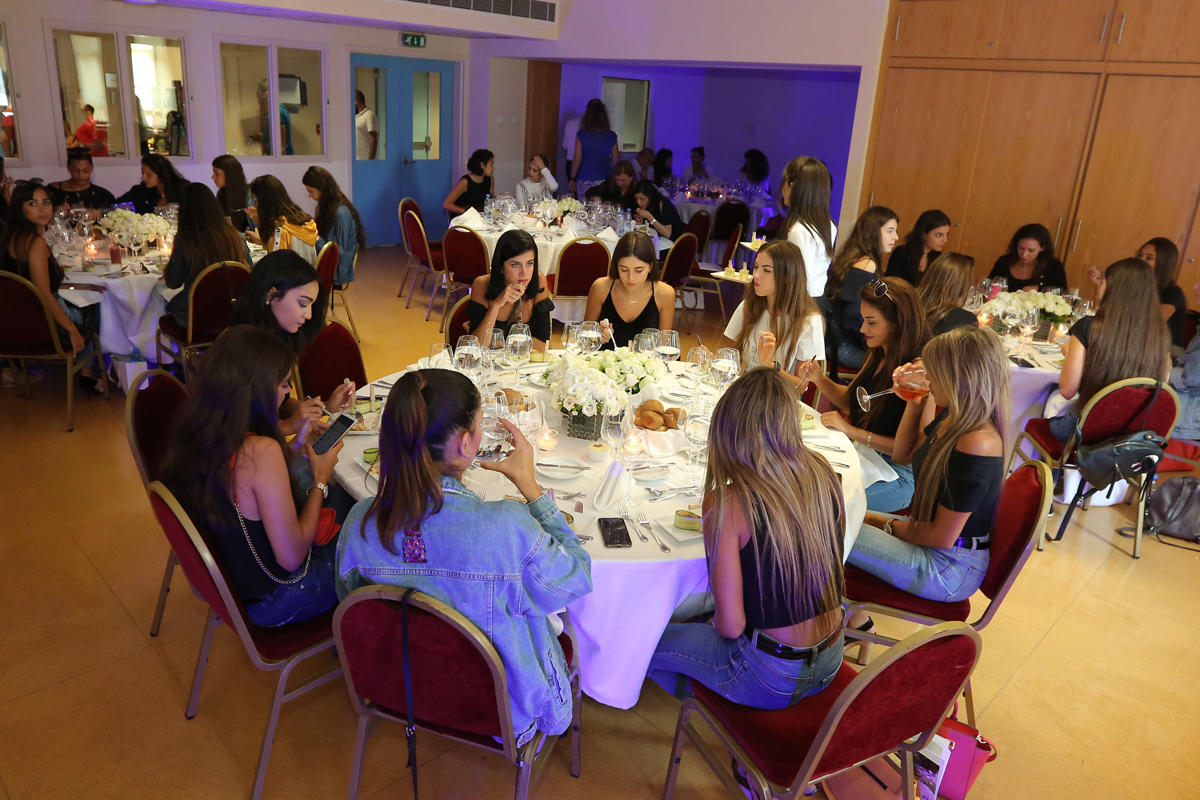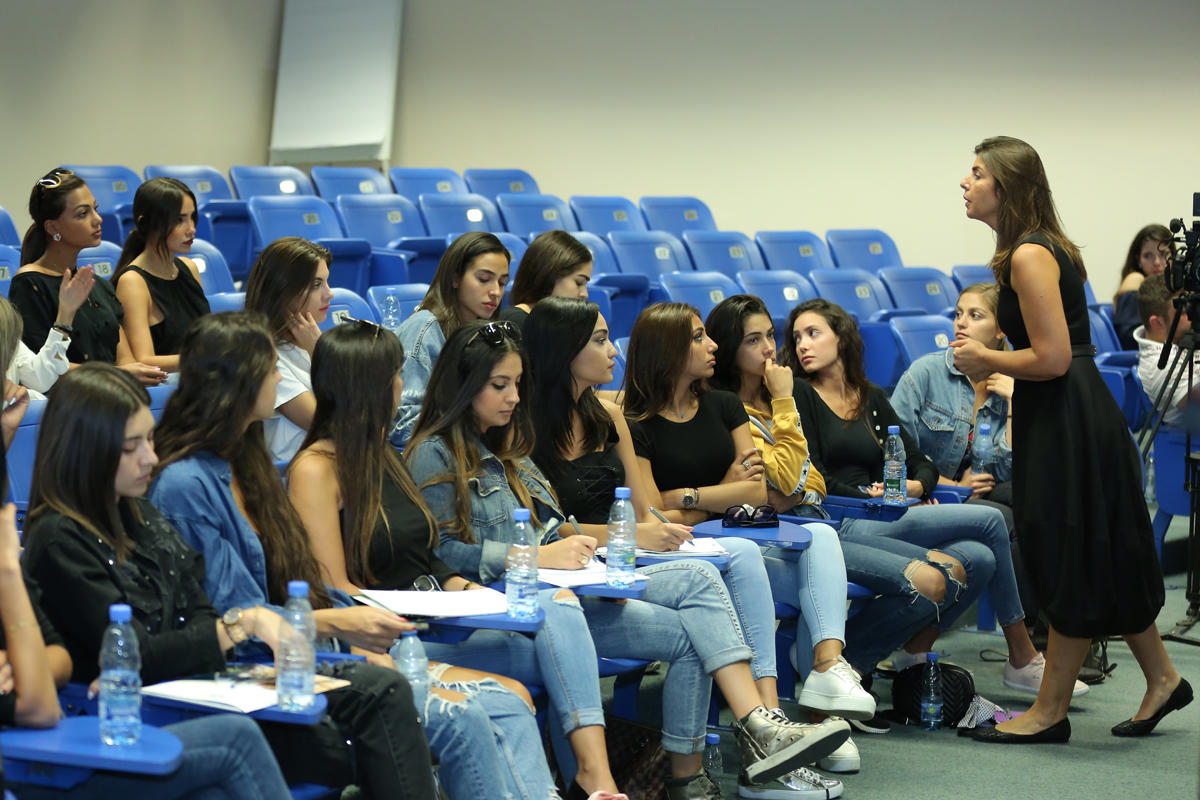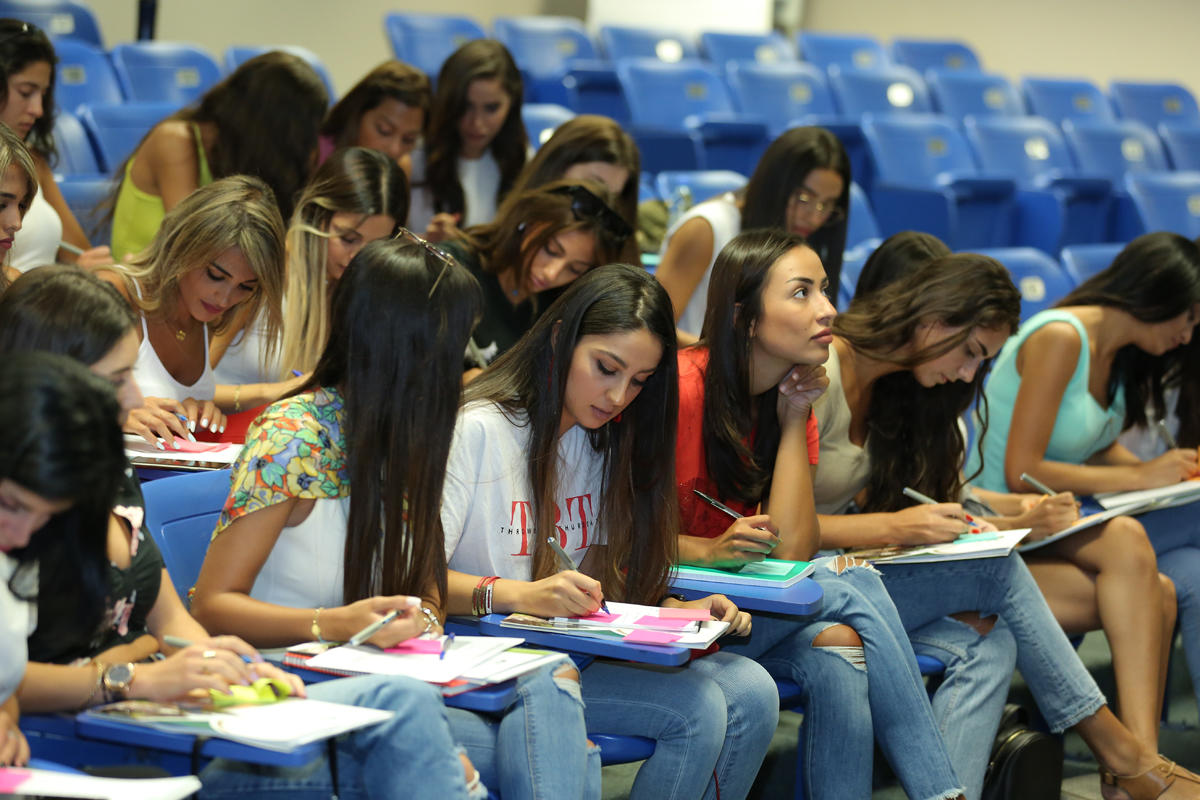 For the first time in the history of the annual Miss Lebanon contest, participants trained on gender equality, redefining beauty standards, negotiation, conflict resolution, public speaking, effective communication, and other topics that many would not necessarily associate with the pageant world.
The training took place on both LAU's campuses in August and early September, and was carried out in cooperation with the university's Institute for Women's Studies in the Arab World (IWSAW). Thirty Miss Lebanon hopefuls took part.
On IWSAW's role in the training, the institute's director, Dr. Lina Abirafeh, said, "Rather than lament the toxic beliefs and behaviors beauty pageants perpetuate, IWSAW sought a positive and proactive way to increase attention and accountability." She added that she hopes "this unexpected reframe will spark conversation" and entice people to "think differently about what beauty really means," given the widespread popularity of the pageant in Lebanon.
LAU Director of Media and Public Relations Nada Torbey – who worked closely with the network that airs the pageant, MTV Lebanon – noted that the university's mission underlines commitment to civic engagement, education of the whole person, and the formation of leaders in a diverse world. "This initiative not only reflects LAU's values, but also the spirit of our times and the global values we work to promote," she said.
Three LAU entities were primarily involved in the training, which kicked off with sessions by IWSAW's Associate Director Myriam Sfeir and Research Consultant Gabriella Nassif; followed by workshops by Communication Arts Department Chair Dr. Jad Melki, Dr. Lina Abiad and Dr. Nadra Assaf; and closing with Outreach and Civic Engagement (OCE) sessions by Assistant Vice President Elie Samia.
The training sessions were an important factor in deciding to join the pageant for Chloe Abi Zeid, a third-year mechanical engineering student at LAU. "I've always wanted to sign up for Miss Lebanon, but hesitated considering the social controversy," she said. When she found out about this year's positive modifications in the pageant, she thought: "It's now or never."
For Melki, "The training will help reinvent the whole beauty pageant spectacle into a mechanism that empowers women and represents their whole human beauty, and not only their physicality." He is hopeful that these sessions will pave the way for the future Miss Lebanon to "effectively champion social justice causes in society."
During one of his sessions, Samia took the contestants to visit local non-profits in order to foster a sense of civic duty. "Civic mindedness is a pivotal pillar of social consciousness and engagement that contestants should espouse as future opinion leaders and ambassadors of social causes in their country, and as global citizens of the world." He also commended the contestants for their "high motivation, intellectual curiosity and willingness to serve society."
Looking ahead to September 30, when the actual pageant takes place, Abirafeh said she hopes the training sessions will have a lasting impact, not only on the contestants, but on the broader audience as well. "Redefining beauty has the potential to be transformative for women," she declared. "For IWSAW, this is not an isolated event but rather the beginning of longer-term challenge and call to action – to instigate a critical, courageous and long-overdue conversation on beauty."