Biology Student Wins International Contest for Alzheimer's Disease Video
Jean Paul Khairallah won the regional championship in Facebook's Breakthrough Junior Challenge.
By Hanan Nasser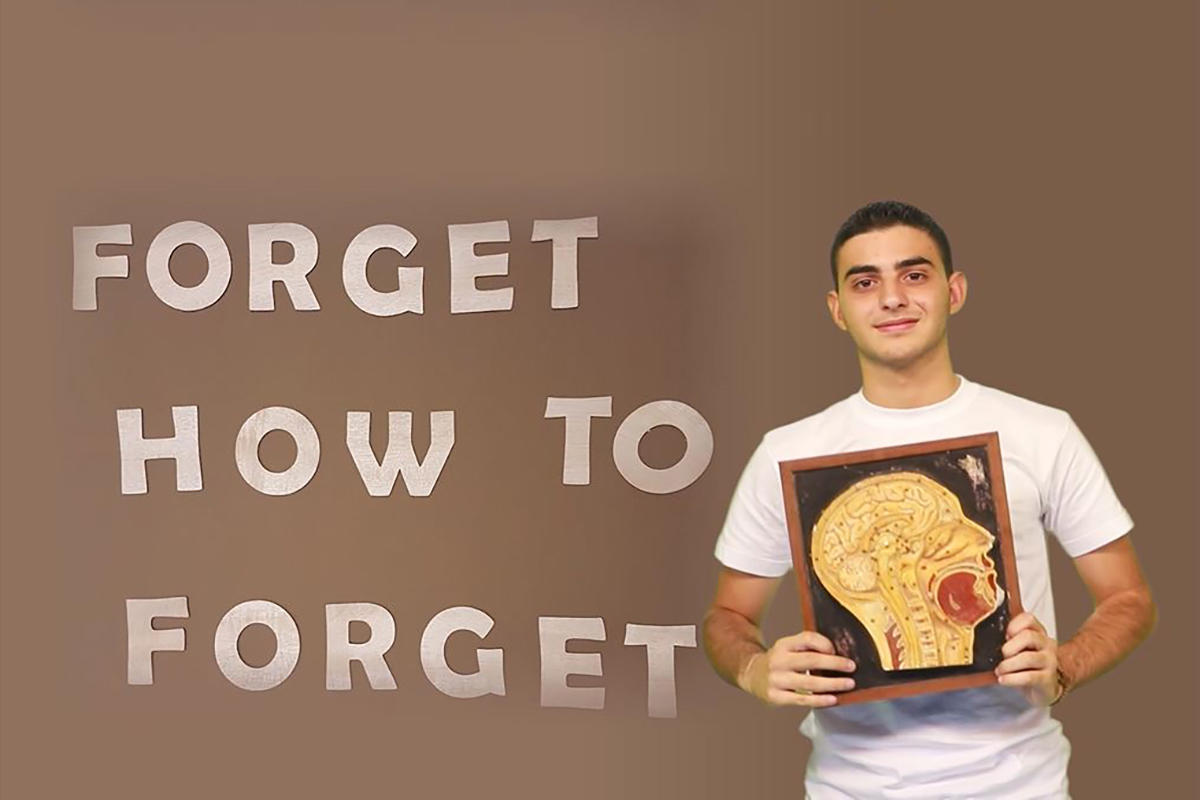 First-year LAU biology student Jean Paul Khairallah won the Middle East/Africa Championship in the Breakthrough Junior Challenge 2018 for his three-minute video explaining Alzheimer's disease.
The challenge, founded by Facebook CEO Mark Zuckerberg, is an international contest for young science enthusiasts. Participants must submit a video explaining a topic or theme related to life sciences, physics or math in a creative and innovative way. This year 12,000 participants from 190 countries competed.
Khairallah's video on Alzheimer's reached the semi-finals, ranking among the top 30 entries in the world, and he was named champion of the Middle East and Africa after a popular vote on Facebook. Khairallah had submitted the same video for the 2017 version of the challenge.
"My participation in this challenge was way more important than fixing my eyes on the prize," Khairallah said. "I have to turn it into something that can somehow make a change around me."
According to a 2017 World Health Organization report, around 50 million people worldwide suffer from dementia, and 60 to 70 percent of those cases from Alzheimer's.
"Lebanon has a high prevalence of dementia with crude prevalence of 7.4 percent and an age-standardized prevalence of 9.0 percent for those above 65 years," according to a recent pilot study in Lebanon, said Visiting Assistant Professor of Nutrition Berna Rahi.
"These numbers put Lebanon within the higher end of the global range of dementia prevalence," added Dr. Rahi, whose research interests at LAU include finding dietary patterns that can prevent or slow the progression of Alzheimer's.
Even though this degenerative disease is widespread, the majority of people do not know enough about it. Khairallah, however, knows firsthand about the impact of the disease on victims and their loved ones. His grandmother suffered from Alzheimer's for a decade before she passed away on September 28, a week after World Alzheimer's Day and on the day the Breakthrough Junior Challenge results were announced.
"I just took on the responsibility of spreading awareness about Alzheimer's in my environment, among my peers, my school and university, my country, and the entire world in general," he said.
Khairallah's video was viewed 27,000 times in 2018 and 81,000 times in 2017, and was shared by groups such as the Alzheimer's Association of Lebanon.
The video is just the first step in Khairallah's research interests, which include neurology and neuroscience, and which, he said, is why he chose to study at LAU.
He said he was particularly grateful for the support and encouragement he received from his professors, and the Student Activities and Dean of Students offices. "LAU is not only dedicated to academic excellence," he added, "but also to advanced research, which a huge part of my future career will be built upon."