BMW Group Signs Special Agreement with LAU
The automotive giant is beginning an internship program with students at the School of Engineering.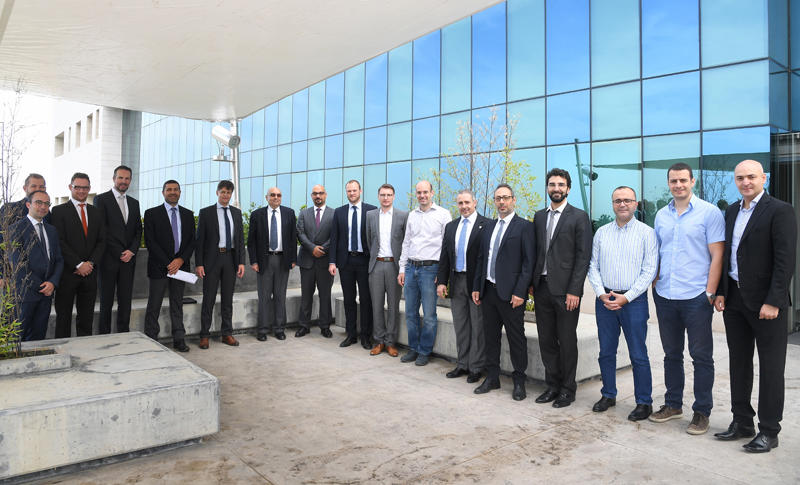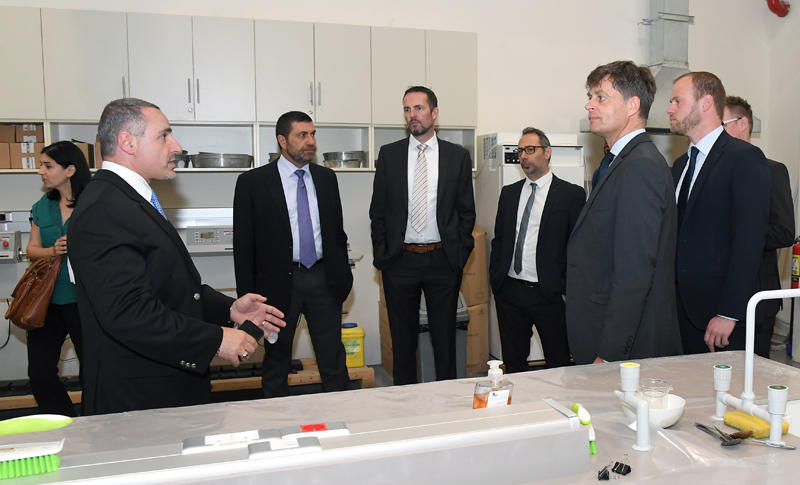 One of the world's largest automotive companies has reached out to LAU to leverage some of the university's talent.
The Bavarian Motor Works (BMW) Group sent representatives to LAU on April 17 to sign a Memorandum of Understanding (MOU) that will offer undergraduate and graduate students at the School of Engineering internships at the company's seat in Munich, Germany. The five-year agreement allows students to conduct six-to-12-month internships in all branches of engineering, including mechanical, electrical, computer, mechatronic, and industrial.
While in Lebanon, the company is also signing MOUs with engineering schools at Antonine University, the American University of Beirut, and Saint Joseph University.
The agreement is highly beneficial to both BMW and LAU. The automaker is seeking Lebanese students to fill their need for qualified engineers with strong educational backgrounds and unique skill sets. For LAU students, the internships are an excellent opportunity to learn, grow and experience working in a major international company. The MOU also adds to LAU's third strategic pillar of expanding the university outside of the country through partnerships and programs.
The BMW representatives toured the new Engineering Lab and Research Center on the Byblos campus, viewing the extensive, state-of-the-art equipment the School of Engineering uses for both faculty research and student instruction.
What makes LAU students a good fit for the company's internships, BMW IT Manager Markus Boenisch said during the tour, is that "they are very well educated, and they are very well equipped to work in a diverse, innovative company like BMW."
Dirk Dreher, vice president of logistic planning, agreed. "It's advantageous for BMW to have young minds in the company who can apply their diverse knowledge in real-life situations."
On the student side, "Working for six to 12 months at a company like BMW in Germany will provide our engineering students with a distinct opportunity to have hands-on experience and interact with world-class engineers," said Raymond Ghajar, professor and associate dean at the School of Engineering.
"The selected students will apply their theoretical knowledge and learn new concepts and practices while acquiring hands-on experience in different areas of engineering and applied sciences related to the automotive industry," added Assistant Professor of Electrical and Computer Engineering Joe Tekli, who works closely with many of the interns who will be heading to Munich.
He noted that there is a possibility of conducting more graduate-level internships, paving the way for other collaborative programs between LAU and the BMW Group.
Internships are a major part of the School of Engineering's curricula, with students required to gain experience outside of LAU's gates as part of their education. Students accepted to the BMW internships will begin this summer.
As Jimmy Nassif, logistics AI and VR project lead at BMW, noted at the end of the tour, "Today's students are learning about new innovations at major universities like LAU. They can further expand their learning and experience from industry leaders like BMW, where they become more specialized in their fields of study while investigating and developing innovative solutions for practical usage in concrete application scenarios."