BMW Seeks Out Students
Computer engineering students learn about AI at BMW as well as logistics and internship opportunities.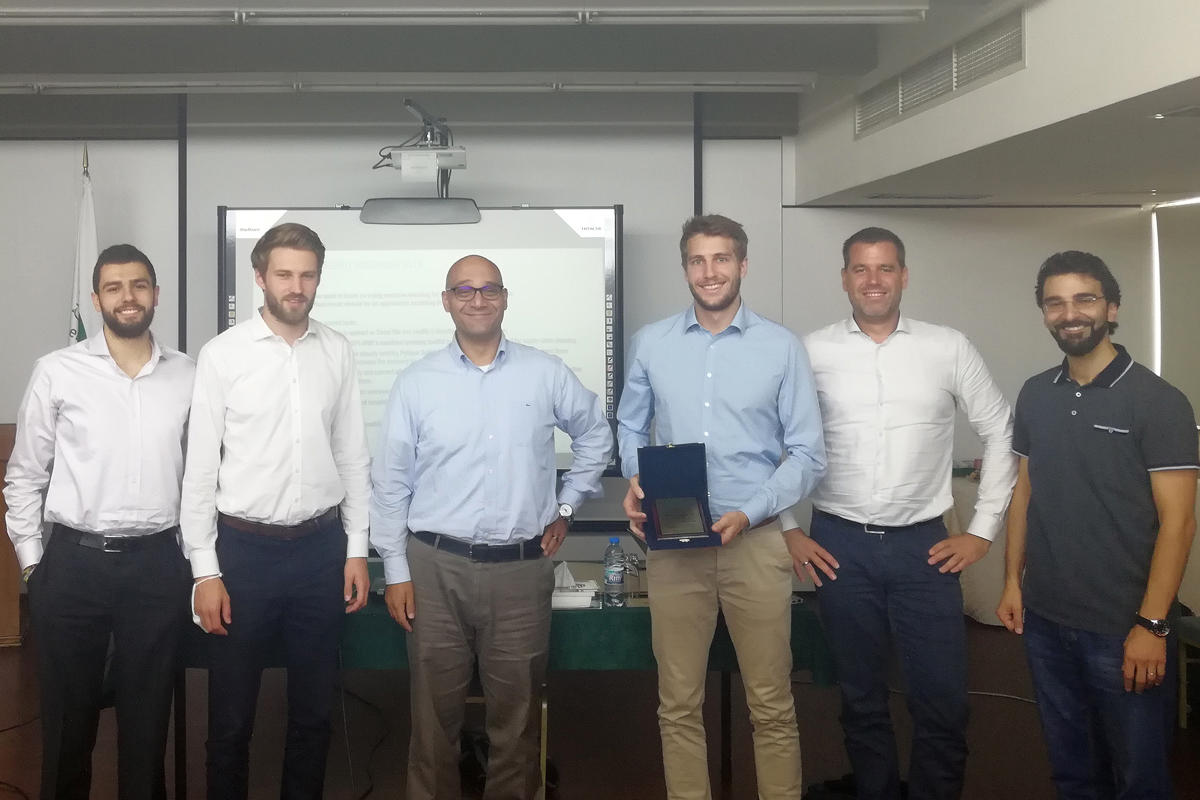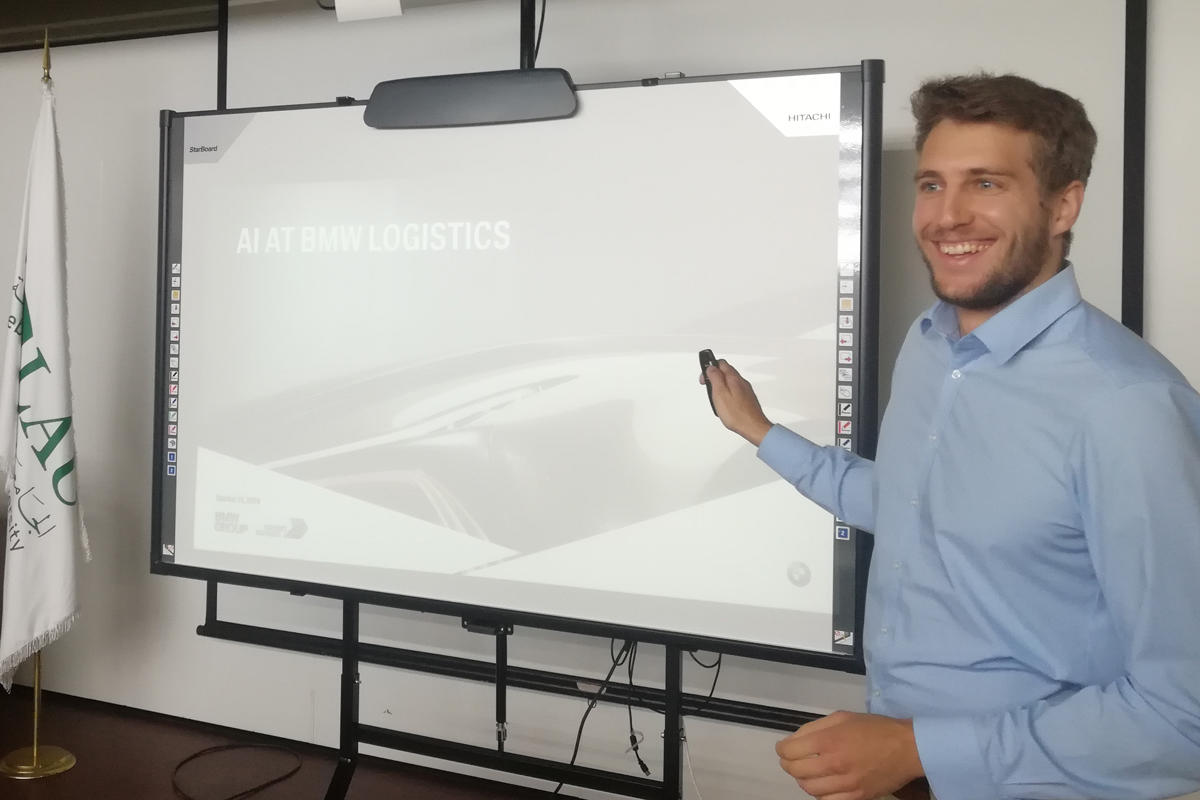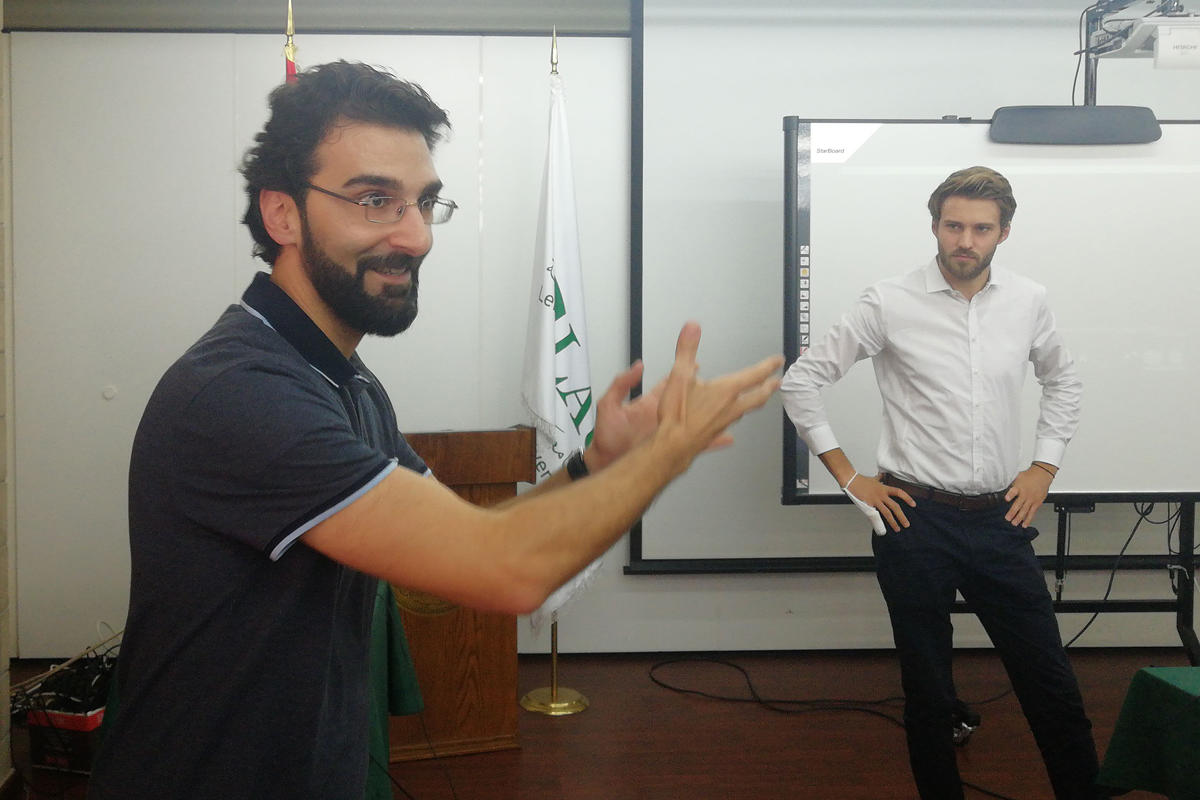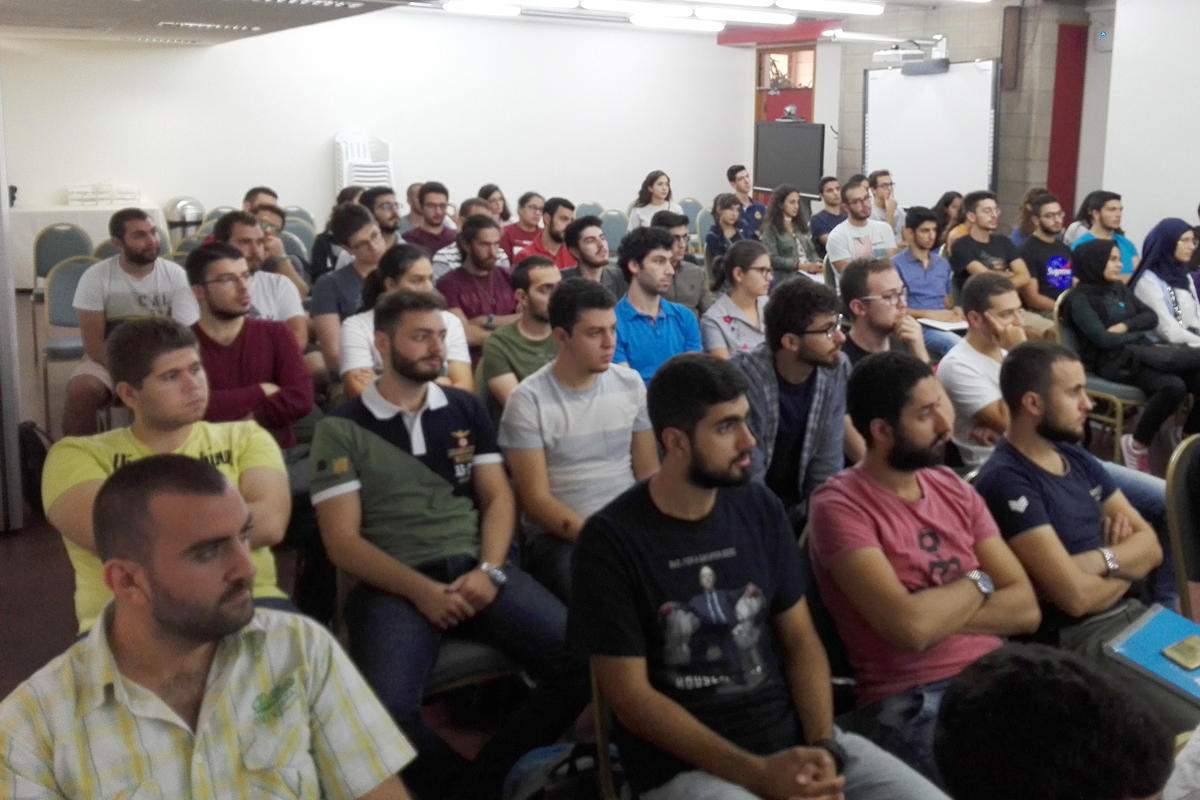 On October 17, the conference hall at Byblos campus' Science Building was packed with LAU students, faculty and staff who were eager to learn about how artificial intelligence (AI) serves the Logistics Robotics team at BMW.
Hosted by the School of Engineering (SOE), and in collaboration with the AI club, four speakers came from Germany to present on their latest work in logistics planning and to highlight their increasing reliance on AI.
According to Logistics Planning and Business Intelligence team member Daniel Neumeier, "A car is completed every 56 seconds on the company's conveyor belts." That is precisely why efficiency is of utmost importance in logistics planning, "as every second lost would translate into a loss of money." This precipitates the need for down-to-the-second accuracy when collecting and assembling car parts, which can be largely enabled by advancing machine learning and different AI techniques, Neumeier explained.
"But solutions can lack in robustness," noted Computer Vision team member Norman Mueller. He stressed that while AI can help automate processes, optimize tasks and open up new opportunities, it can still fall short when it comes to being 100 percent reliable, adaptive and efficient.
"We are always looking for new, innovative ways to teach robots how to see the world like we see it," he said. He then provided a brief history on machine learning and announced that "we are now in the deep-learning phase, where bots can both collect and annotate the data thanks to advanced recurrent and convolutional neural network architectures."
Toward the end of an information-heavy session, and much to the excitement of computer engineering students, SOE Interim Assistant Dean Joe Tekli announced that BMW is looking to fill summer internship positions with LAU students. He explained that they have opened the application process earlier than usual so that students can get their paperwork ready as well as get ahead by learning specific programming languages, platforms and theoretical aspects. Opportunities exist in various areas, including AI, vision, and robotics projects, all of which the first group of six LAU interns are already part of, and receiving very positive feedback from their BMW supervisors.
Addressing students, Dr. Tekli said, "Let us know what you're interested in so that we can know how best you can serve BMW's purpose and vice versa. We will prepare you – we just need your brain power and will power."