Breaking Stereotypes and Celebrating Diversity
International Heritage Day brings food, color and music from different corners of the world to Beirut campus.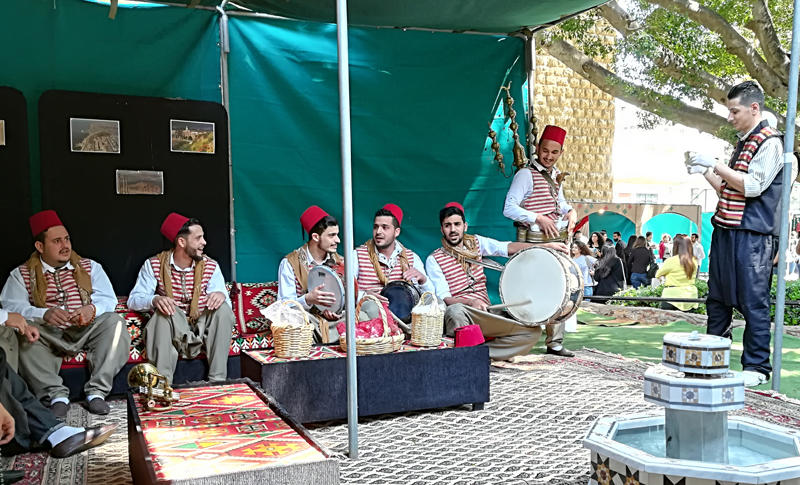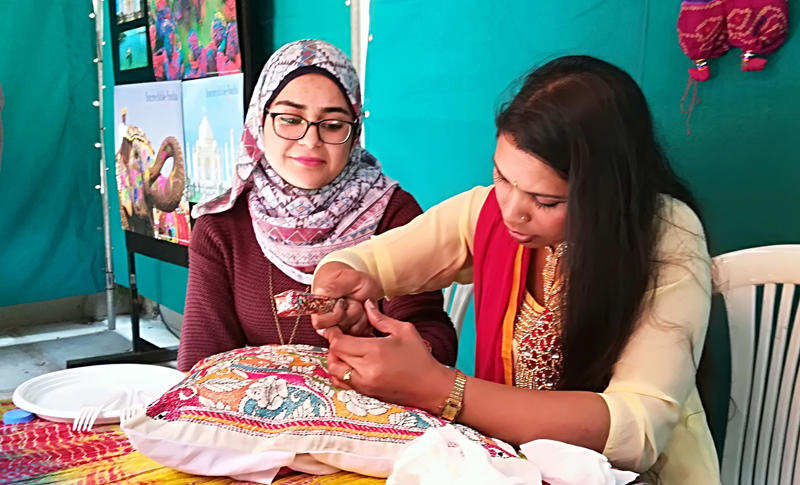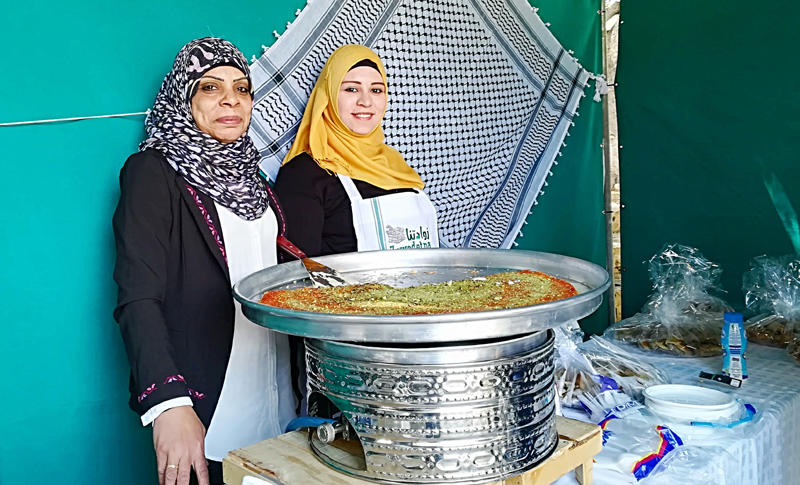 It would take quite a bit of travel for someone to enjoy a dish of sizzling Indian curry, Nabulsi knefeh, Saudi dates, Syrian barazek, Japanese noodles, Armenian sou boreg and Baalbaki sfiha all on the same day. But hundreds of LAU students, faculty, staff and foreign dignitaries did just that on Wednesday at LAU's International Heritage Day on Beirut campus.
The event, which has become a highly anticipated LAU tradition, was organized by student clubs so that members could celebrate their heritage and learn about others'. Of the 78 different nationalities represented on campus, six were spotlighted at the event, which also featured traditional costumes, music, dance and cultural activities.
"Heritage Day is one of the major events that we have been holding for more than 10 years now, to introduce students to a variety of cultures and to promote diversity," said Raed Mohsen, dean of students on Beirut campus.
Students from the Indian, Palestinian, Armenian, Japanese, Syrian, Saudi and Lebanese clubs worked together for months to make sure their booths best represented their heritage.
"When you type in 'Syria' on Google, you're most likely going to see images of war and refugees," said Farouk Kuftaro of the Syrian Club. "We wanted to show the forgotten vibrant side of our beautiful culture." He pointed to a life-size ard el-diyar that volunteer students built on campus, which simulates a traditional Damascene home, complete with a central fountain, called a bahra. The students went as far as hiring a professional musical troupe, who played traditional Syrian songs, the Arada, for passersby.
Nearby, Kourken Papazian, a member of the Armenian Club, prepared to perform a traditional dance wearing an Armenian-style vest. "LAU is the only place where we can actively reach out to non-Armenians and break stereotypes while promoting our culture," he said. Armenia's ambassador to Lebanon, Samvel Mkrtchian, nodded in agreement. He said that Armenian students in Lebanon have a dual role: "They are students first, but they also help raise the awareness of the larger community about important Armenian issues."
Around midday, dozens of students buzzed around the grounds, sampling food and taking in the visual displays. Members of the Japanese Club did origami and calligraphy, the Palestinian Club drew in people with its mouth-watering dishes, and the Indian Club gave free henna tattoos to attendees.
Head of Chancery at the Indian Embassy Ovessa Iqbal was very impressed with how the members of the Indian Club managed to represent different regions of an extremely diverse India at their booth. "This is the first time the Indian Embassy takes part in this event, and it has certainly paid off," Iqbal said, praising the students' dedication.
"I salute LAU's efforts to create a platform where students can celebrate their heritage and truly come together," said Abdul Razzak Ismaeel, the first secretary at the Syrian Embassy.
For Tarek Na'was, LAU associate professor and chair of the Faculty Senate, the event is an annual highlight. "I hope even more students will be encouraged to celebrate their heritage next year," he said.