Breaking the Silos of Healthcare
LAU's 2nd interprofessional conference calls for collaboration, putting patients first and bridging the gaps of healthcare.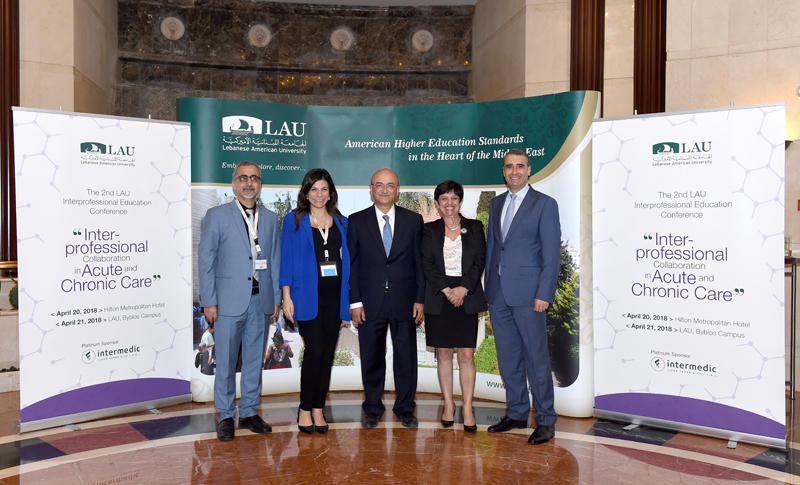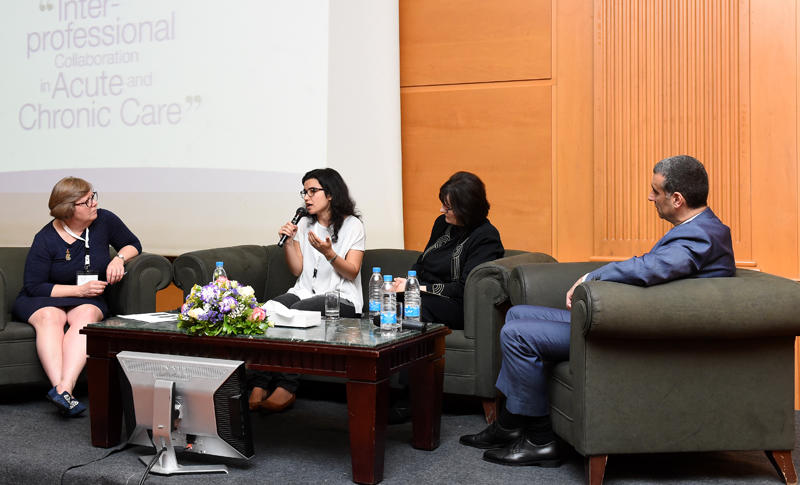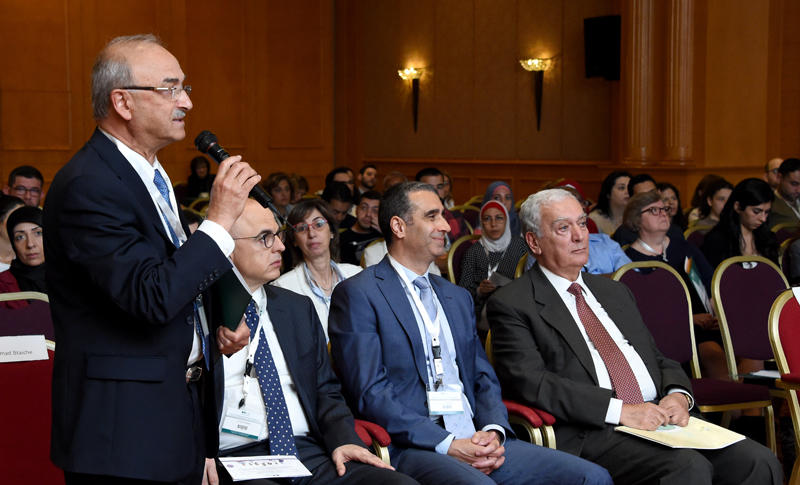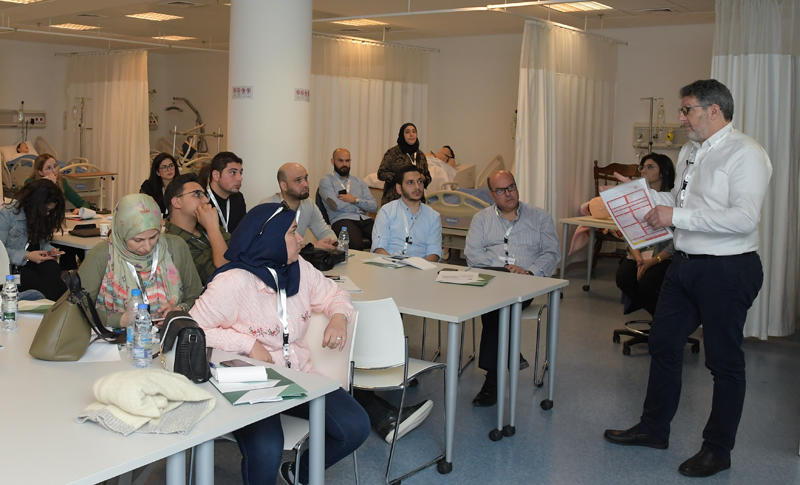 Only ten years ago, Interprofessional Education (IPE) and collaboration was a novelty – not just in Lebanon, but also in the region. Today, integrating IPE in health professions curricula has increasingly gained momentum and started to appear on the list of accreditation standards.
According to the World Health Organization, "IPE occurs when students from two or more professions learn about, from and with each other to enable effective collaboration and improve health outcomes." At LAU, students from the different health science domains – medicine, nursing, pharmacy, nutrition and social work – have been learning collaboratively to provide an enhanced, patient-centered healthcare after they graduate.
Since 2012, LAU has stood out among the pioneers in the region to incorporate IPE and collaborative practice in its curriculum.
In this spirit, the LAU IPE program hosted its second conference, entitled Interprofessional Collaboration in Acute and Chronic Care. The two-day conference featured plenary sessions at the Metropolitan Hotel in Beirut followed by a series of parallel, interactive simulation workshops during its second day on LAU's Byblos campus. Under the patronage of H.E. Deputy Prime Minister and Minister of Public Health Ghassan Hasbani, represented by Dr. Bahige Arbid, the conference was made possible by the generous support of Intermedic and Merck Sharp & Dohme Corporation (MSD).
"The compartmentalization and fragmentation of diverse services provided by highly skilled professionals has had negative consequences on the quality of patient care and the incurring costs of healthcare delivery," declared Imad Btaiche, dean of LAU's School of Pharmacy and chair of the IPE program, in his address at the opening ceremony. Building a health system where professionals collaborate and form a "complex whole," he said, was as important as developing infrastructure and recruiting highly talented individuals.
The conference hosted a group of internationally renowned speakers who have been instrumental in advancing IPE in their respective institutions, and brought together healthcare practitioners, faculty and students from more than 20 health and educational institutions from the country and the region, including LAU.
By ensuring efficient collaboration between LAU's three health sciences schools and the Nutrition and Social Work programs, "IPE will lead to avoiding medical errors, enhancing communication and improving the patient experience," said Dean of the Gilbert and Rose-Marie Chagoury School of Medicine Dr. Michel Mawad.
Associate Professor and Coordinator of the Nutrition Program Nadine Zeeni agreed. "It has been proven that when healthcare professionals work together, it leads to fewer medical errors and better care," she explained, illustrating IPE's potential to shift the dynamic of the healthcare experience from physician-centric to patient-centric. Zeeni is also the LAU-IPE coordinator and chair of the Conference Planning Committee.
For Arbid, "The significance of IPE is twofold: on one hand, it proves that the key to solving any health challenge is never up to one profession alone, and on the other, it reminds us all that we have yet to bridge the gaps between health practitioners." He cited, as an example, the need to give nurses fair compensation and recognition in the healthcare industry.
"We are in a continued effort to educate not only the public, but also the health professionals on how much nurses know," remarked Distinguished Professor of Nursing at the University of North Carolina at Greensboro, Nancy Hoffart, founder of the IPE program at LAU and founding dean of the Alice Ramez Chagoury School of Nursing.
The sentiment was shared by LAU alumnus Ahmad Al Jammal (BSN '17), who is currently working in the Intensive Care Unit at LAU Medical Center-Rizk Hospital and practicing what he learned through the IPE program. "In cases of cardiac arrest, all the success stories I've witnessed were the collective effort of inhalation therapists, nurses and physicians, and not one of them alone," he said.
"The insights, examples and action plans suggested at the sessions are very rational propositions," said Raneem Rabah, head of the pharmacy department at Kassab Hospital in Sidon, who learned about IPE for the first time at the conference. "The speakers shared practical information that is both enlightening and reassuring because it will be easy to apply."