Breast Cancer Campaign by Alumna and ARCSON Faculty Going Strong
Hiba Yazbeck and Dr. Myrna Doumit continue to build hope for women all over Lebanon.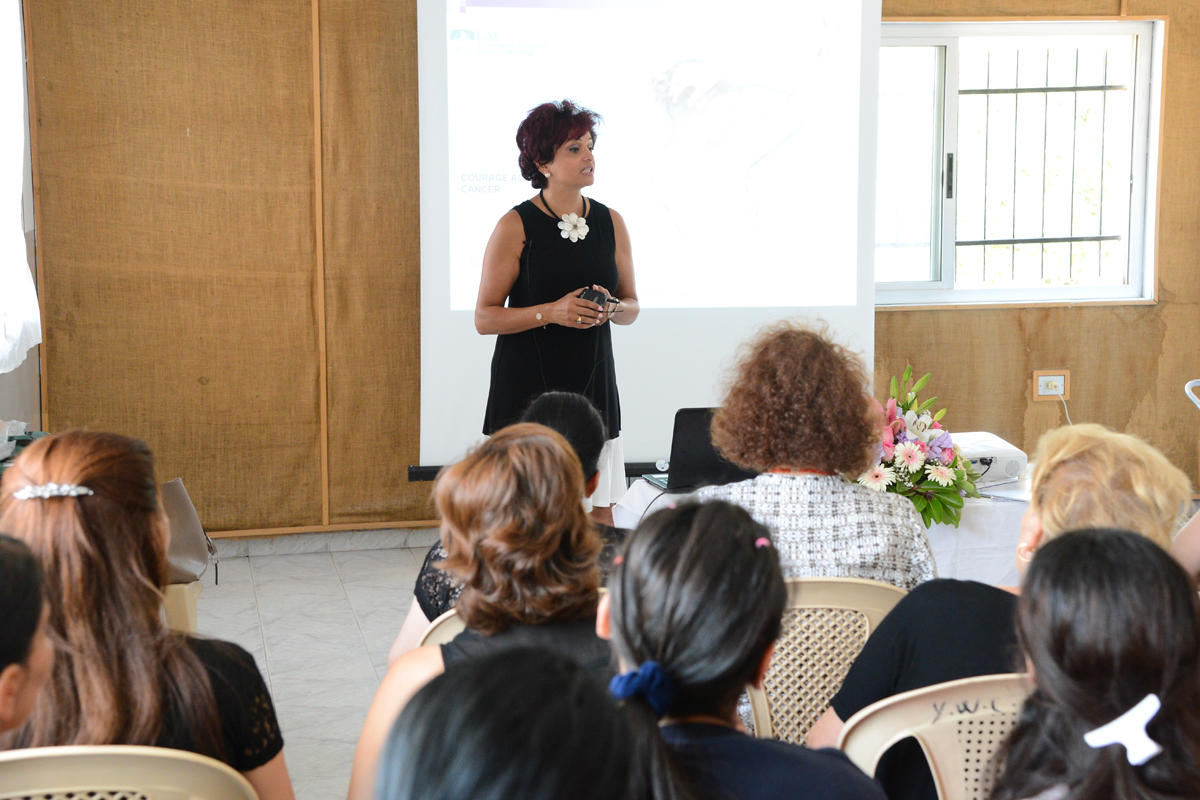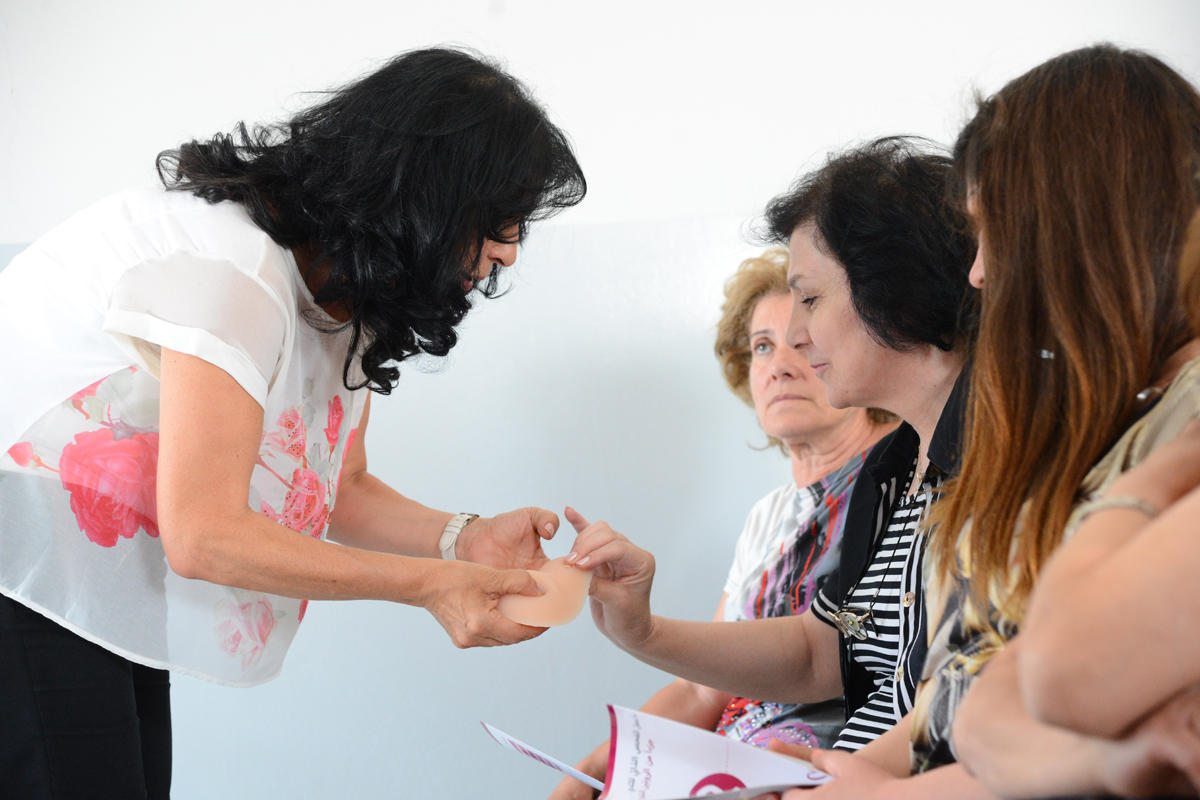 Following a successful battle with breast cancer, LAU alumna Hiba Yazbeck Wehbe (BS '97) reached out to her alma matter in 2016 to help establish the Courage to Fight Breast Cancer (C2) workshop, which aims to educate rural women in Lebanon about the early detection and treatment of breast cancer.
Assistant Dean at the Alice Ramez Chagoury School of Nursing (ARCSON) Dr. Myrna Doumit has been actively collaborating with Yazbeck and giving these workshops. She credits their success to the fact that they reach out to women in rural areas, where knowledge on self-care is less available. "Many organizations have thus far only focused their operations in Beirut," Dr. Doumit pointed out, explaining that "we are speaking their language and asking them to pass on the information they receive within their circles" to optimize the efficiency of these workshops.
From Halba in the North to Markaba in the South, the C2 workshops have so far reached over 700 women across 17 communities to date including a "train the trainer" workshop for midwives.
On the C2 crowdfunding page, Yazbeck explains that in addition to the general centralization of efforts in Beirut, cultural taboos have also played a part in making it difficult to spread the word about the dangers of breast cancer in Lebanon, especially in rural and small areas. "But C2 is helping women break through fear and denial to get the information that they need," Yazbeck wrote, urging people to donate to the cause.
So far, the campaign has raised more than half its goal of $10,000 to continue to hold the C2 educational workshops and to purchase and distribute prosthetic breast sets for use in training at healthcare centers throughout Lebanon to help women properly practice self-examination in their local centers.
When asked what C2 organizers plan to do next if the workshops continue to be successful, Yazbeck assured: "I don't like the 'if' – it will continue."
The crowdfunding campaign ends on 31 December, 2018 at 11:59 EST. For more information on and to support the C2 workshops, go to: https://www.givecampus.com/schools/LebaneseAmericanUniversity/courage-to-fight-breast-cancer-2018.