Budding Engineers Learn from the Experts
Leaders from three major building firms give special insight to SOE students.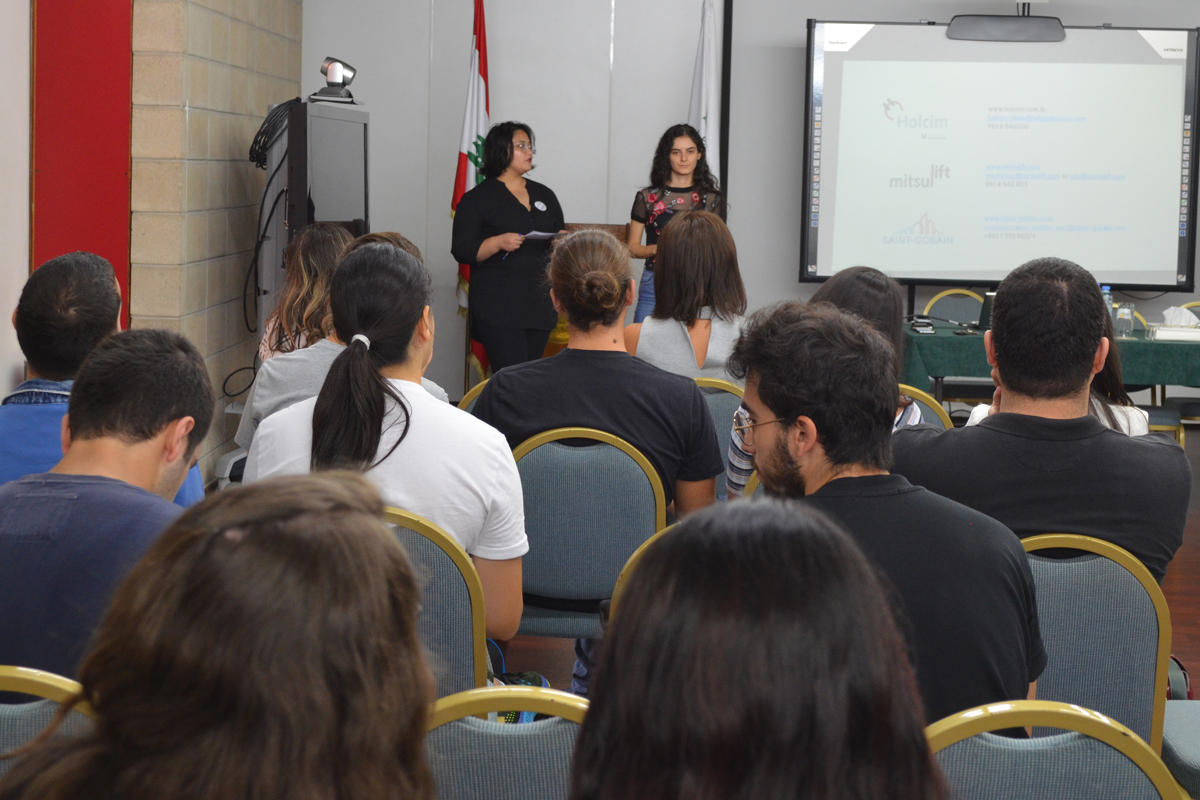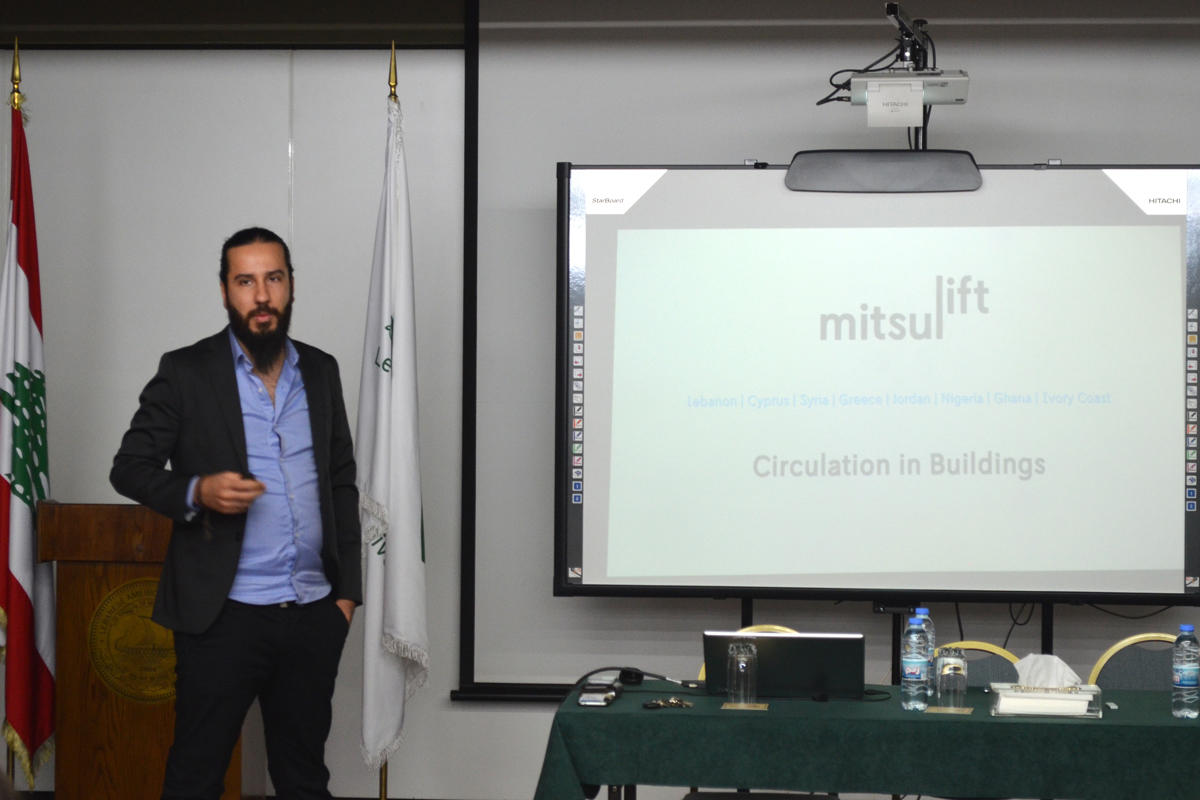 For civil engineering students, it is never too early to start building a career.
That is why the School of Engineering (SOE) regularly invites leaders in the field who can give students insights into the skills, experience and interests they and their companies look for.
On October 24, leaders from three major building and construction materials firms – Mitsulift, LafargeHolcim and Saint-Gobain – spoke to students at the SOE's seat on Byblos campus. The School of Architecture and Design as well as the LAU student branches of the American Society of Civil Engineers (ASCE) and the Institute of Electrical and Electronics Engineers also took part in organizing the event.
The topic was innovations in building solutions. LafargeHolcim's head of marketing, Samer Mehtar, spoke of cement technologies, while Saint-Gobain Product Manager Nicolas Helwi presented on building envelopes, and Senior Training and Development Engineer at Mitsulift Anthony Abdo covered people-moving systems.
The audience was mostly made up of eager third, fourth and final-year civil and electrical engineering students, as well as those studying architecture.
Students discovered new materials, design approaches and innovations in the construction industry. They also learned a number of fun facts, such as this one from Mitsulift: Engineers use music and mirrors in elevators to distract claustrophobic people so they won't feel uncomfortable.
According to Dr. Joe Tekli, assistant professor and interim assistant dean at the SOE, the conference was held to add value to students' academic experience by giving them an introduction to how businesses approach construction-related topics that students learn about in class.
"The students were very interested and discovered new materials and design approaches as a wave of innovation within the construction industry," said Dr. Tekli.
Fourth-year civil engineering student Gaelle Abi Younes agreed. "I was truly inspired by their presentations, and I benefited from their expertise in the engineering practice," said Abi Younes, who is also president of the LAU's ASCE Student Chapter.
"I was interested in learning more about different engineering products that we use, the way they are manufactured and the real science behind them," said third-year electrical engineering student Tala Dannawi. "It reinforced the fact that learning and improvement should be done by being exposed to the technical world of engineering with all its domains, and not just the ones we are majoring in."