Business Students Spread their Wings
EMBA students toured Middle East Airlines' new Aviation Academy.
By Louisa Ajami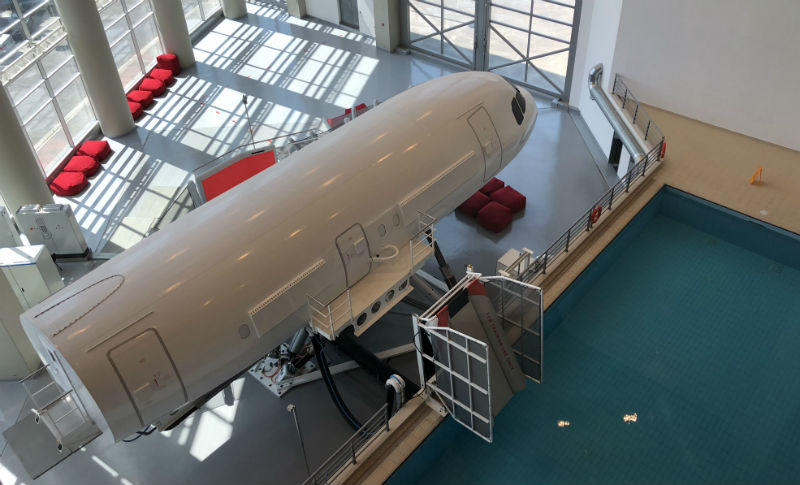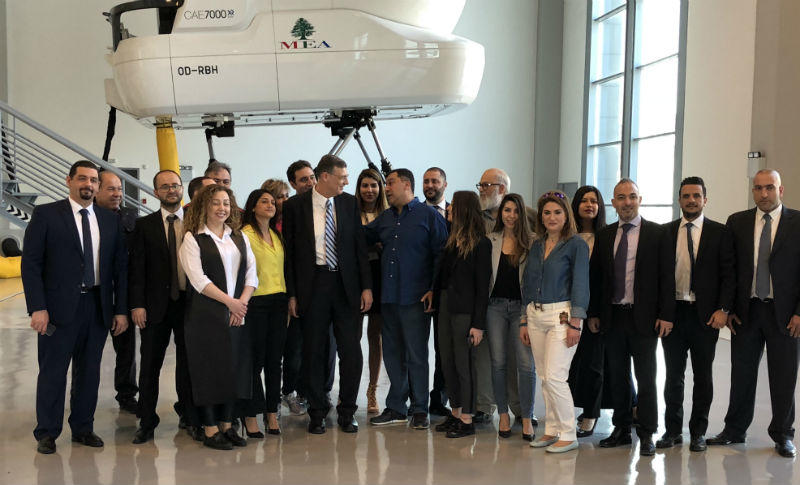 A group of LAU business students spread their wings during a very special visit to the Middle East Airlines' new Aviation Academy in Beirut.
The students had the chance to meet MEA Chairman Mohamad El-Hout, who is a member of the Adnan Kassar School of Business (AKSOB) advisory board. El-Hout joined the EMBA students on a guided tour of the academy.
The students are part of the EMBA Selected Topics in Hospitality and Tourism course at AKSOB, and they were among the first non-MEA affiliates to visit the academy.
MEA is Lebanon's national airline and is ranked highly in safety, efficiency and global outreach.
The new center – which trains pilots, technicians, flight attendants and other specialists for MEA – was recently inaugurated but has not been previously visited by educational institutions. AKSOB was invited to tour the academy and learn about its mission.
According to AKSOB Program Officer Fida Haidar, the school makes sure students get the chance to interact face-to-face with key corporate leaders as part of their education. "They meet business leaders who are visionaries and who have turned their companies into major industry players," she said. "This expands their horizons and their understanding of what it takes to run a successful business."
AKSOB's EMBA students have met other industry leaders in similar initiatives in which top executives "have shown them the ropes," said Haidar, "and taught them about overcoming challenges and lessons learned from their professional experience."
Students viewed the academy's simulation center, where pilots and associated staff make use of advanced machinery to simulate critical situations in flight, as well as its conference and logistics facilities. It is one of the only centers in the region with such large and advanced equipment – all brand-new – such as cockpit simulators, a life-size replica of a plane and a large pool to practice water landings.
This kind of visit not only allows students to learn about various business types and models, but it also gives them a chance to learn from trailblazers in different fields.
"These initiatives give our students a great advantage in terms of exposure to real-life business leaders and their companies," said AKSOB Dean Said Ladki. "There are long-term networking opportunities for them in the future, too, as a result of AKSOB's corporate-visit initiatives."