Company to Students: Challenge Your Mind
Campus visit by international financial software company the first in helping students understand what employers want.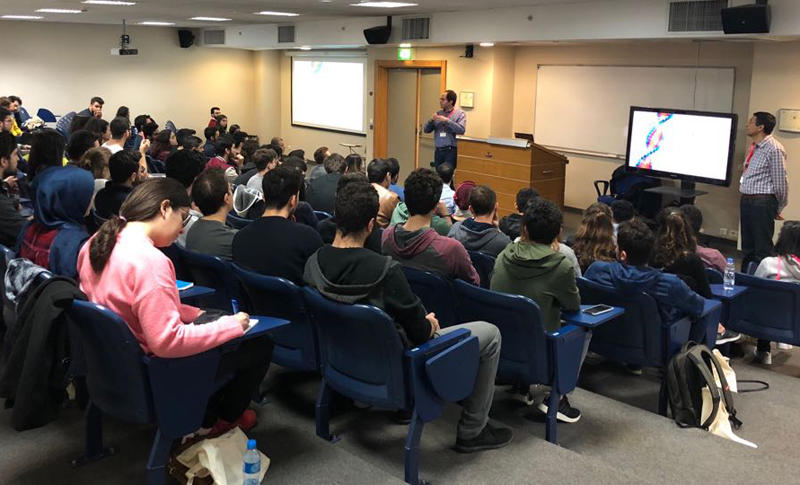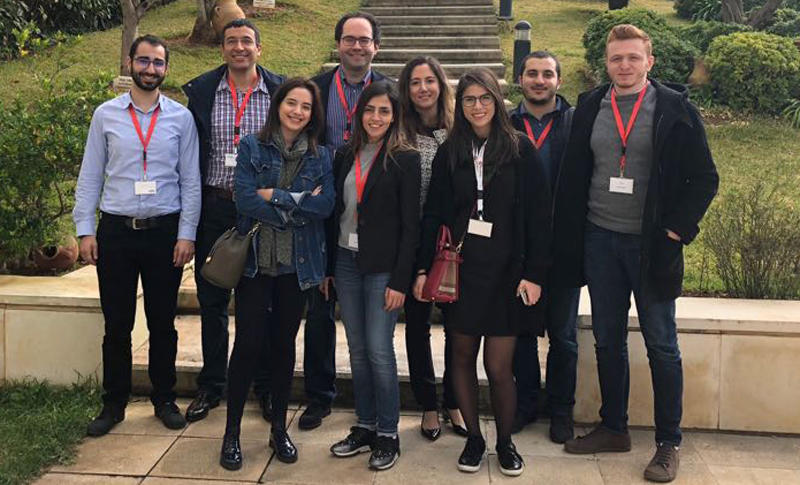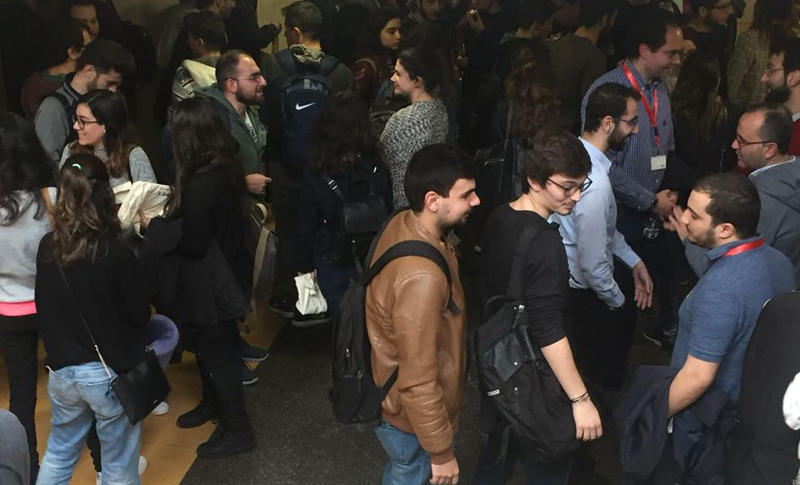 Engineering students from different specializations and years of study gathered at Frem Civic Center on Byblos campus February 21 to learn about potential career opportunities at Murex, an international financial software company. While based in Paris, Murex was co-founded by Lebanese Salim Edde.
The recruitment presentation, titled Challenge Your Mind, is the first to be held by Murex on an LAU campus. But the initiation of such campaigns is crucial to the university, emphasized Zahi Nakad, PhD, associate professor and chair of the Department of Electrical and Computer Engineering. "Students are getting to hear directly from the employers and are given the chance to pose questions regarding a future career while still within their university," he said.
Moreover, such events allow companies to "build an ongoing presence on campus and meet and network with a large pool of diverse candidates," noted Nicole Bou Farhat, career and placement lead officer at the School of Engineering.
Although Murex only just started collaborating with LAU, the presence of the university at the company is already strong. "The company currently employs 39 LAU graduates, 35 of whom are working at the Beirut office," said Bou Farhat.
One of them is LAU alumnus Christian Kallas who confirmed that "It's important for the students to see that a relative number of employees are LAU graduates," as this helped attract fresh talent to join the company's growing team.
The auditorium teemed with students. Presenters from the company spoke about what qualifications and experience are most attractive to employers, and noted the importance of interning and networking. They also presented a detailed case study to the audience.
"Students had the opportunity to discover what it's like to work as a software engineer," explained Kallas. "Knowing that Computer Engineering and Computer Science students are not usually very familiar with financial concepts, it was interesting to simulate a complete, real hands-on case of financial software solutions and show them what kind of challenges they would face when joining the company."
Nakad said that faculty members and Murex representatives had discussed forming "collaborations regarding offering industry-related capstone design projects and even research topics," as well as internship opportunities. This – as well as similar collaborations with other private companies – will help strengthen the relationship between the university and outside employers.
At a reception after the event, during which the company representatives mingled with students, one final-year Engineering major said, "The presentation was quite interesting and greatly benefited me. I will definitely apply."