Decoding Lebanon's Education vs. Competitiveness Conundrum
LAU experts weigh in on Lebanon's education edge and low competitiveness ranking and draw silver linings.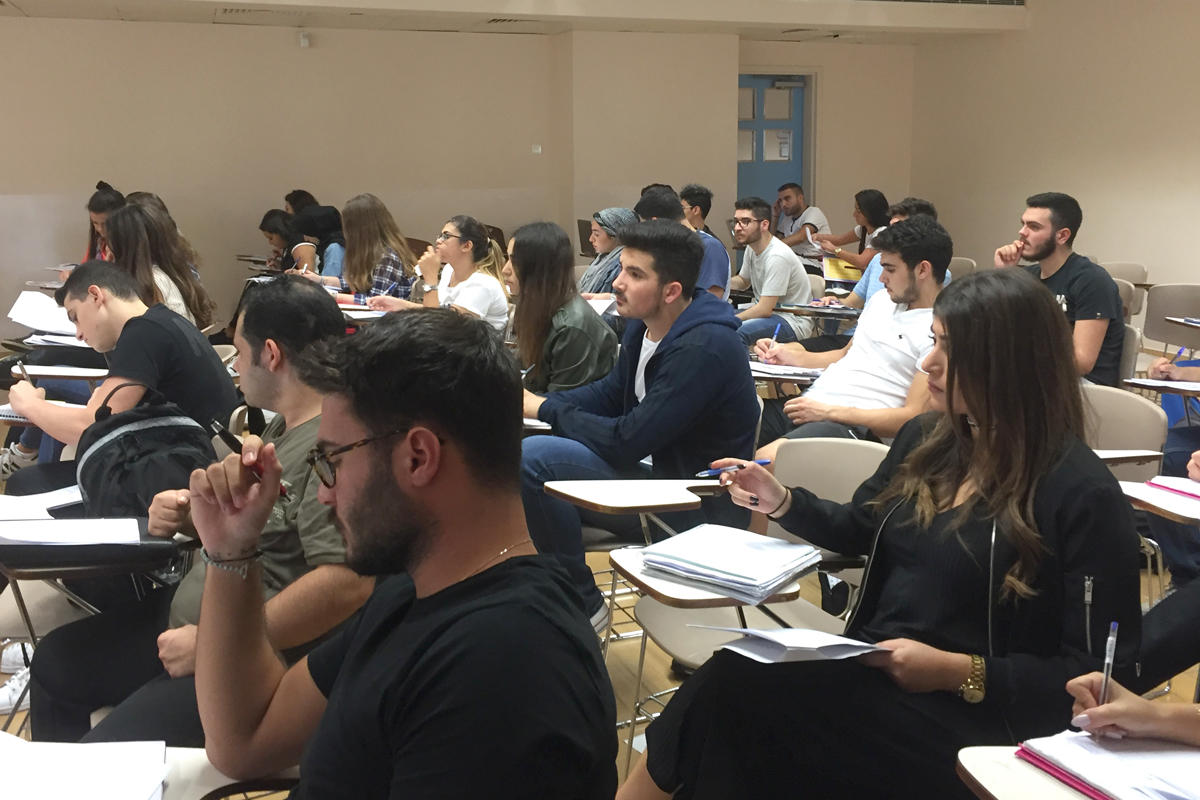 As much as Lebanon pushes forward on innovation and education, this year's World Economic Forum (WEF) report shows that it still lags behind, largely due to its chronic problems in infrastructure and socio-economic environment.
According to the report, Lebanon came in 105th among the 137 countries studied, and as LAU Professor and Economics Chair Dr. Ghassan Dibeh noted in his article in his column in the Al-Akhbar newspaper, the country is wasting its gifts. "Lebanon ranks 15th in the availability of scientists and engineers. However, the Lebanese economy by nature converts all these advantages into a low competitive standing." Lebanon's low ranking, he says, "is not a result of bad luck, but rather it is due to current economic policies and the Lebanese economic model. The deeper we look into other factors the more we could see evidence of a deep-rooted, structural crisis."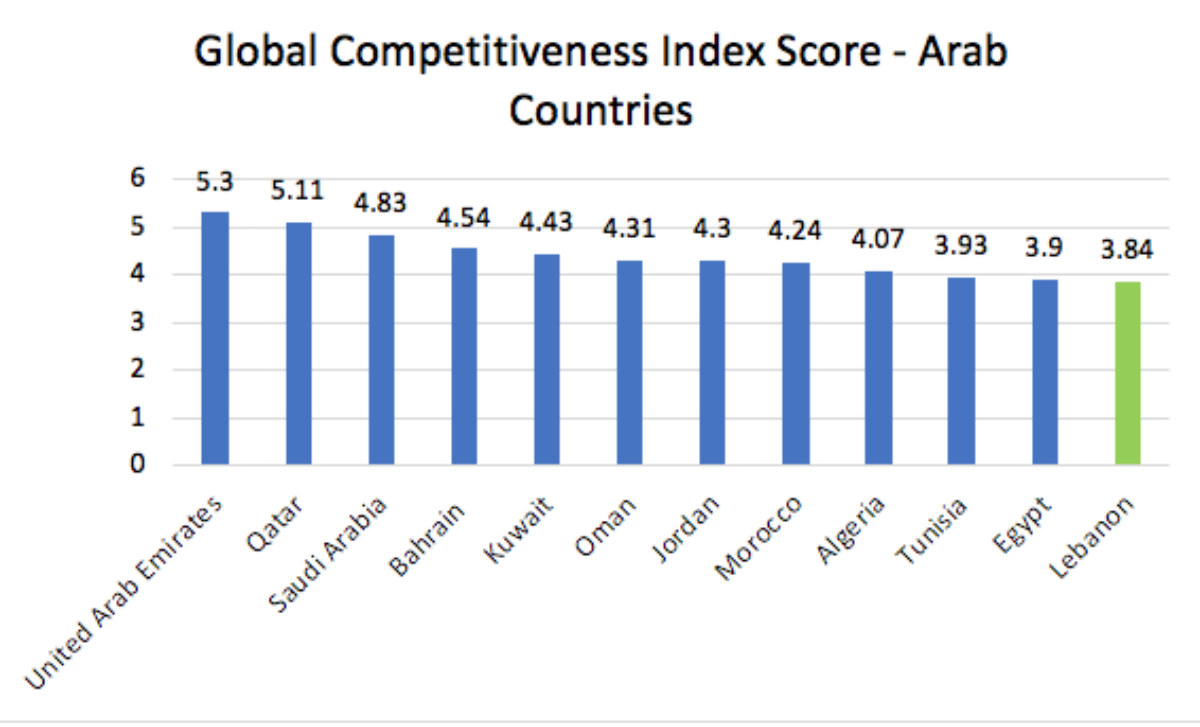 What caught many by surprise is Lebanon's strong performance on one of the 12 pillars of the index: Higher Education and Training. Lebanon's "quality of math and science education" puts the country at a global 4th, and the quality of its management schools at 9, and its overall quality of the education system at 18.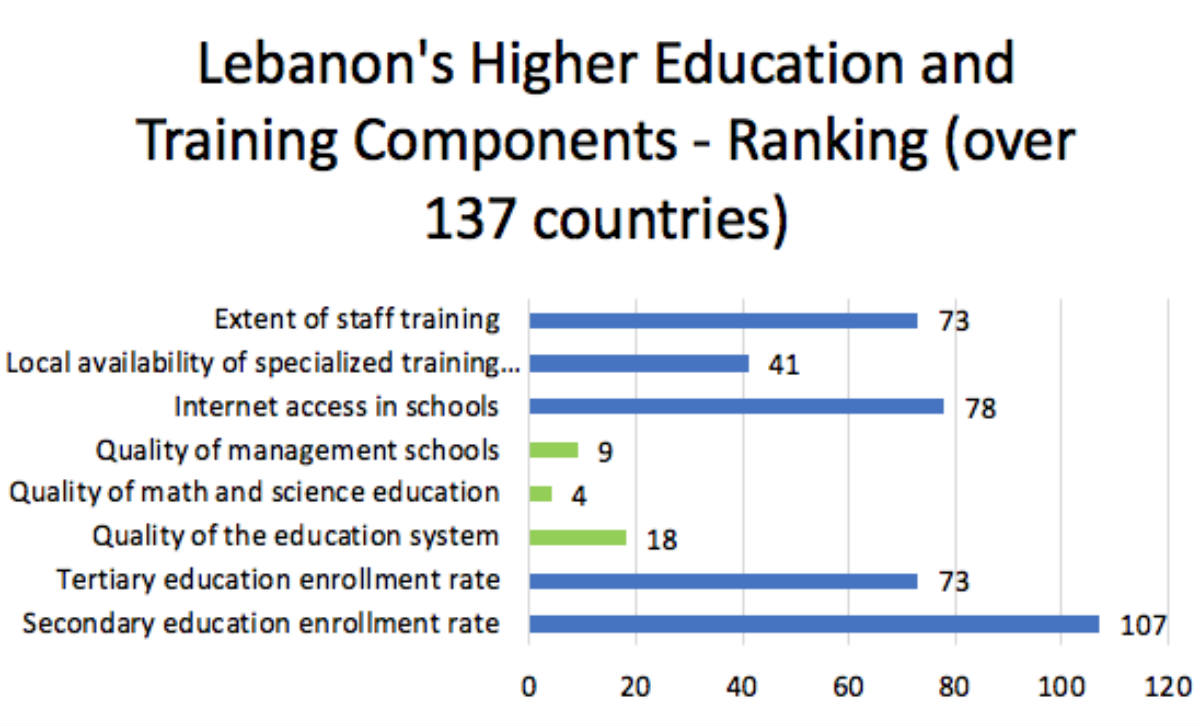 Factors that are pulling the country down, as mentioned in the report, can be traced to Lebanon's governance, from "irregular payments and bribes" and "favoritism in decisions of government officials," to debt and infrastructure, where for one example, "quality of electricity supply" puts us in the third rank from the bottom, globally.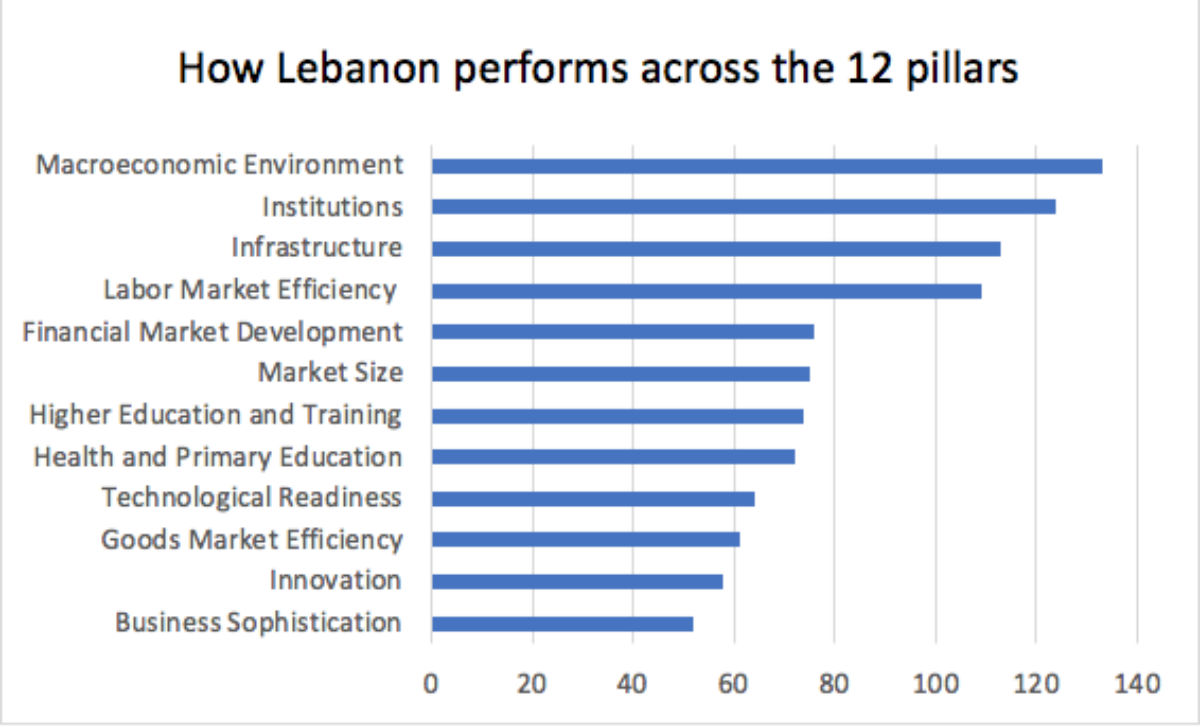 For LAU Associate Professor of Political Science and International Affairs Tamirace Fakhoury, the problems stem from "endemic corruption" and "informal clientele networks that weaken the consolidation of institutions and politicize important issues at the heart of global competitiveness, namely electricity, internet and technology." She adds that all of this "weakens public trust in politicians, an important sub-indicator in assessing global competitiveness."
Fakhoury called for tracking down the links between governmental policies and practices on the one hand, and the country's economic reality on the other, as a first step to identifying the source of problems like corruption and politicization of public services.
From there, it seems we all have a collective role to play. Experts agree that independent institutions such as LAU have potential to positively influence Lebanon, not just in raising the bar for higher education, but also in terms of supplying a competent workforce. With close to two thousand new graduates last year alone, LAU is stepping in to provide capable new talent into the market. For one example, the report ranks Lebanon 15th worldwide in availability of scientists and engineers.
Along those lines, more good news emerges from the report. "Lebanon is punching above its weight in terms of business sophistication, technological readiness and innovation," the report notes, which is evident in relatively higher ranking in business sophistication and innovation, as well as higher education and training.
LAU Associate Professor of Education Dr. Rima Bahous confirms the numbers, highlighting that Lebanon's education system is strong, diverse and open to innovation. Further to this, "Lebanon is receiving many grants to enhance the teaching and learning processes at all education levels."
She suggests conducting research to produce national needs analysis, which will identify short and long-term reforms and feed into new policies. As one example, "a government body that ensures all teachers renew their teaching certification periodically can go a long way," she noted.
Dr. Dibeh summed up the situation: "The crisis has hit a point where we can no longer repeat the strategies of the past and hope to achieve a breakthrough," he wrote. His proposed plan of action is to "leave this thinking behind and adopt new policies that can transform the talent and skill sets of the Lebanese, into real technological advancement."