E-Mobility in Lebanon?
SOE experts' study on alternative fuel informs policy and drives discussion of the future of the transport sector.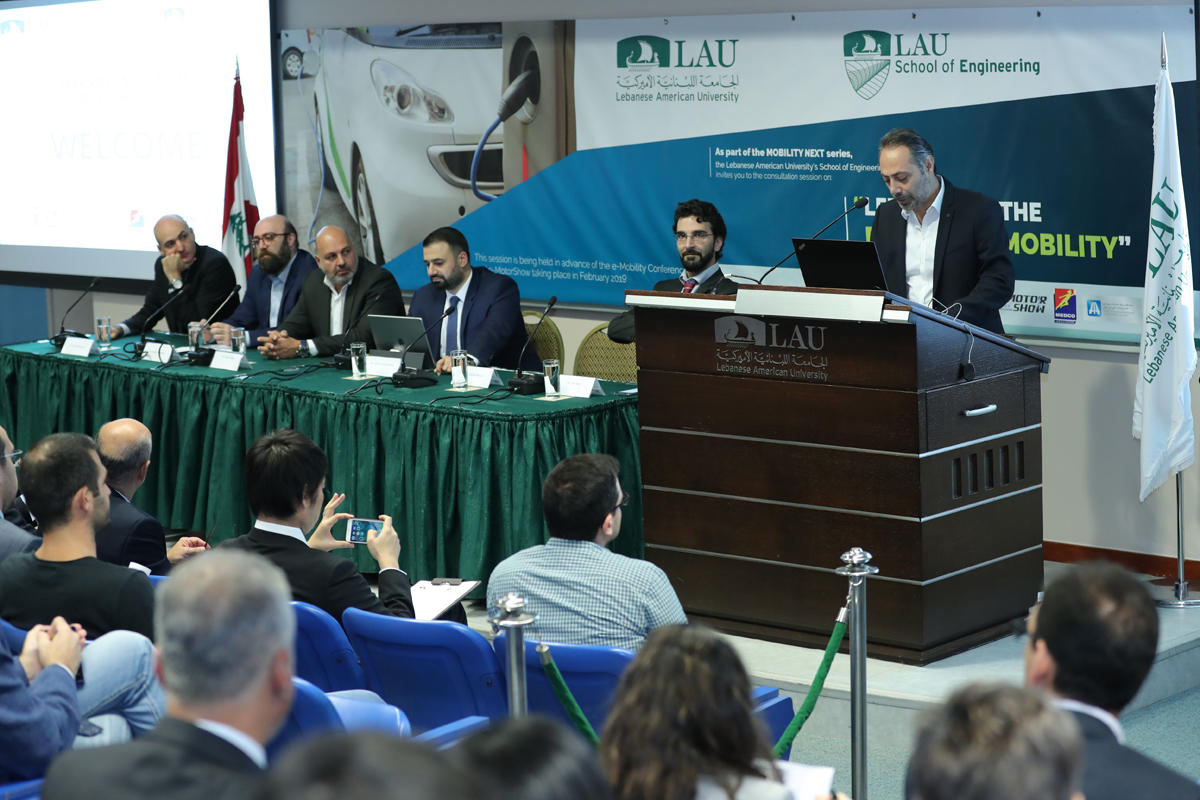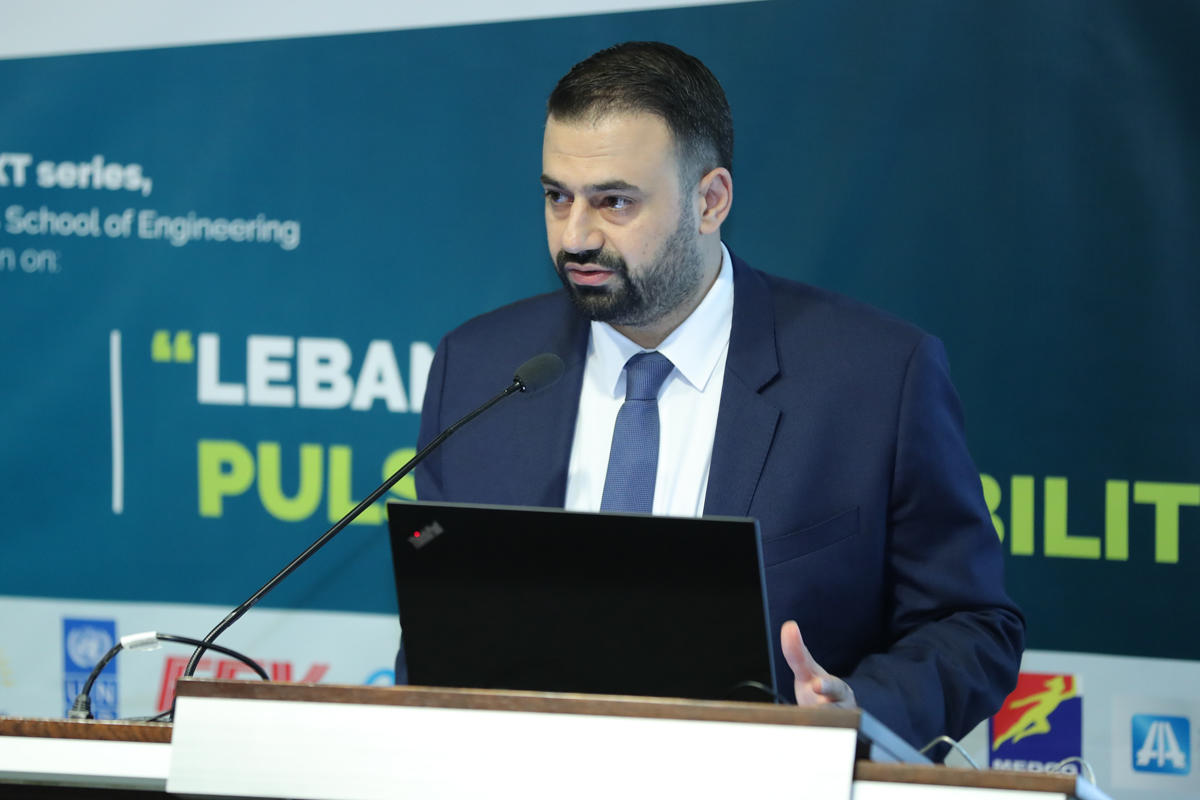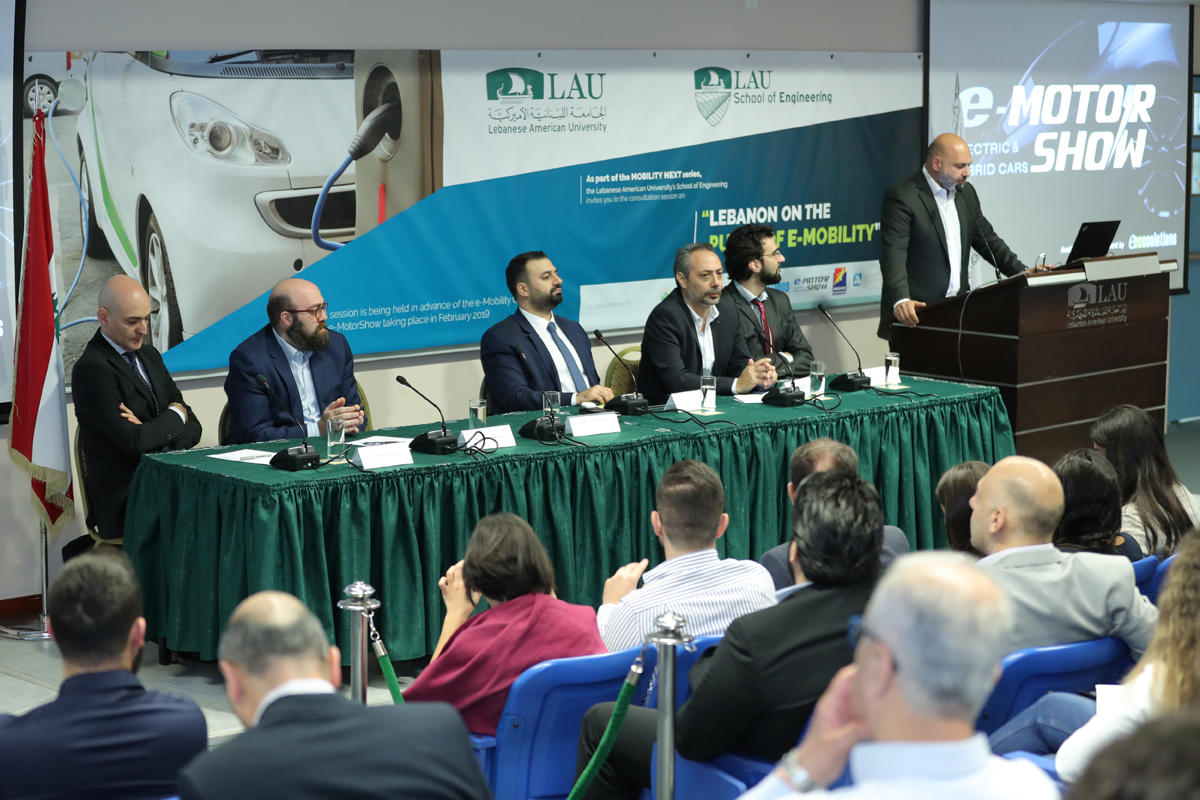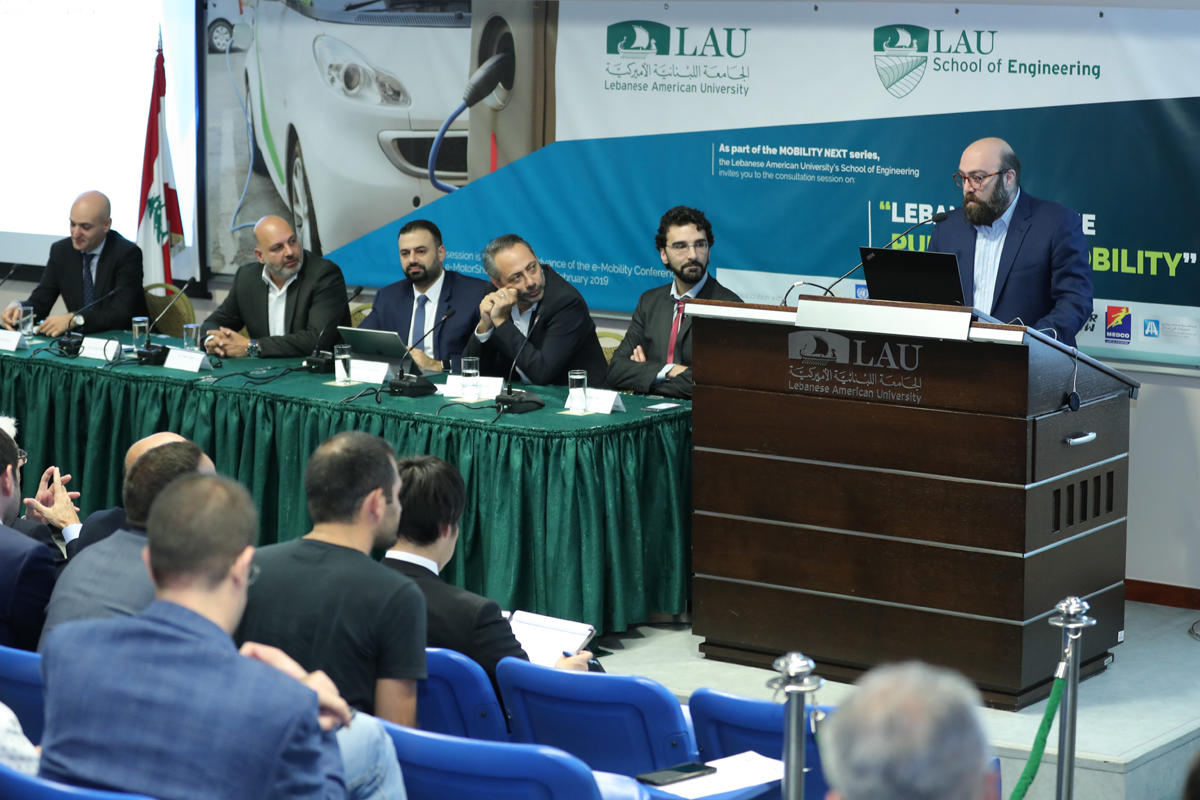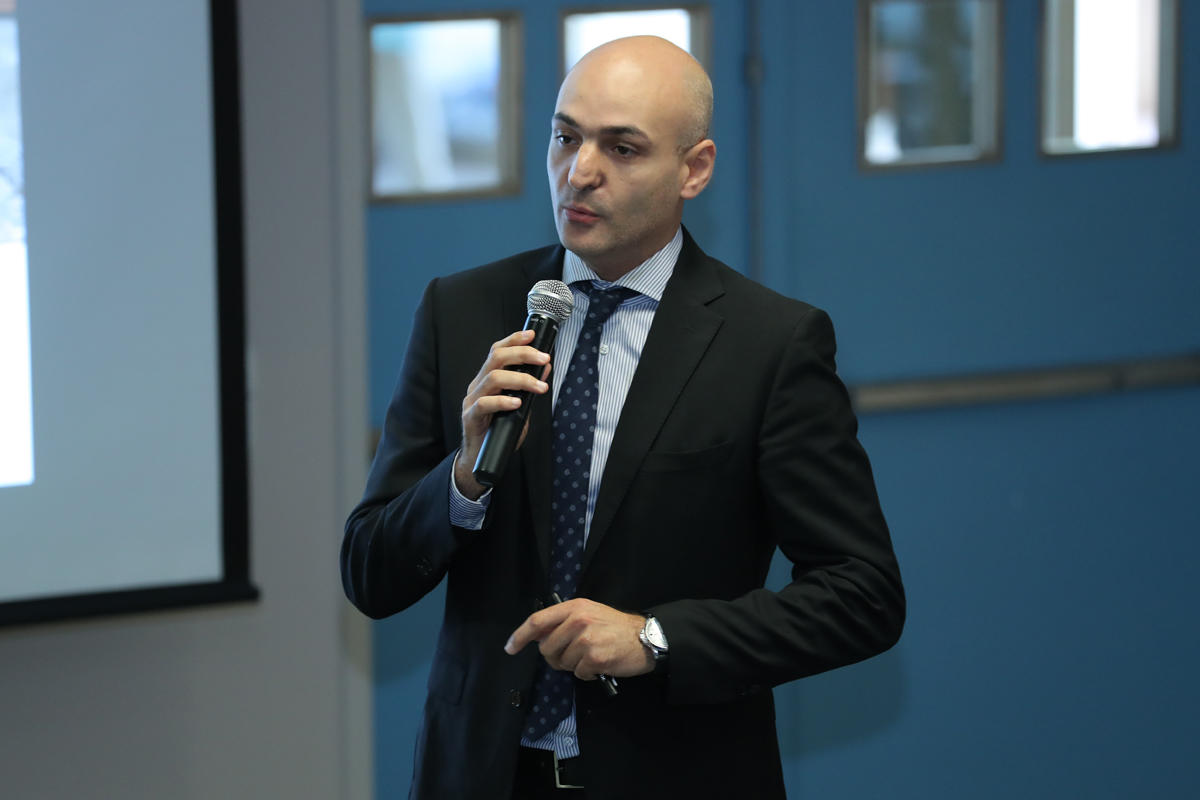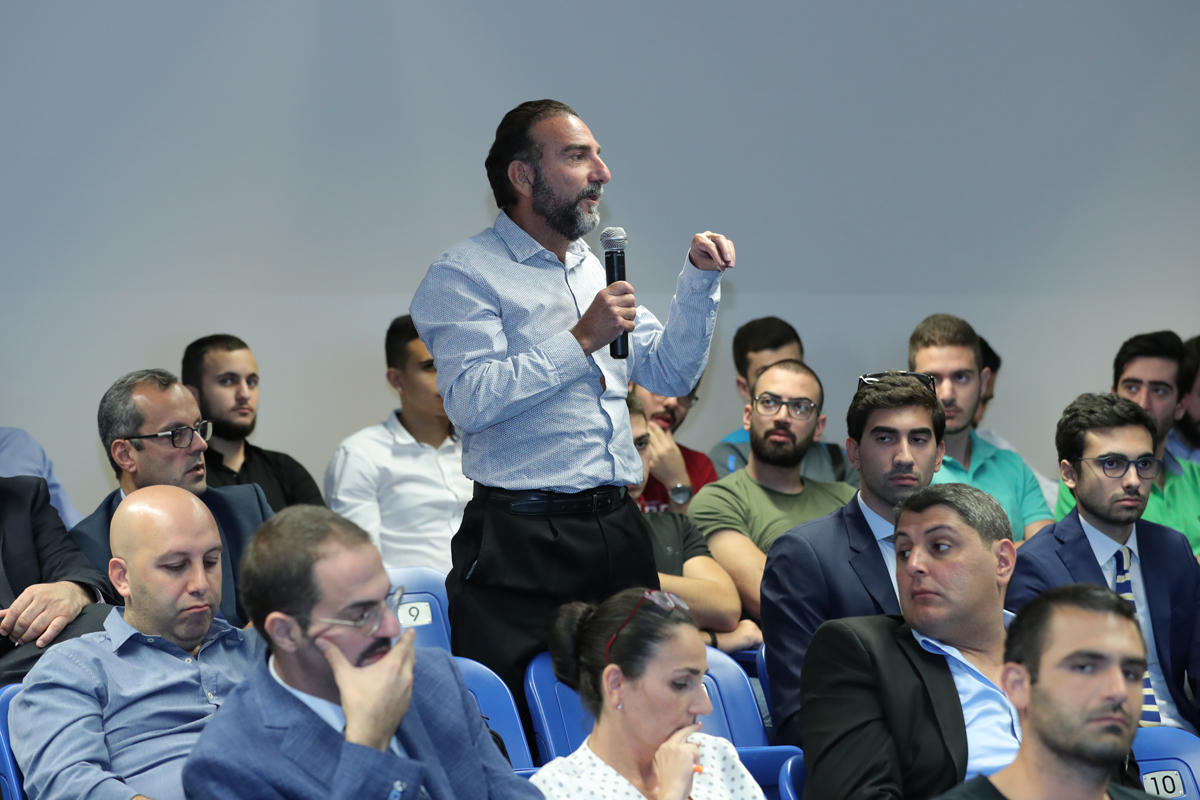 LAU's School of Engineering (SOE) has long been pushing the envelope in addressing one of the most pressing environmental threats: the use of fossil fuels and carbon gas emissions. Most recently, the school hosted a pre-conference, Lebanon on the Pulse of E-Mobility, which set in motion bolstering the use of electrified vehicles nationwide.
Ahead of an SOE-supervised road test for electrified vehicles this month, the event showcased two studies conducted by the school's own Assistant Professors Charbel Mansour and Marc Haddad. Both funded by the Ministry of Energy and Water United Nations Development Programme (UNDP), the studies provide an in-depth look into the use of "cleaner" fuel in Lebanon's transport sector.
In his welcome address, SOE Associate Dean Michel Khoury explained how the school has been "providing scientific consultancy to concerned parties for some years now," and is committed to "shape the mobility of the future." This effort, he said, will contribute toward Lebanon's 2030 commitment to the United Nations Framework Convention on Climate Change (UNFCCC) to lower carbon emissions, and "will bring economic, social and health prosperity to the country."
The transition to electric mobility "is inevitable, and developing countries will have to adapt," stated Dr. Mansour, who assured attendees that "the transport game in Lebanon is changing" – in fact, "we need to prepare constructively."
To that end, Advisor to the Minister of Energy and Water Michel-Ange Medlej confirmed that the Lebanese government has been working toward fulfilling these commitments to the global community and preparing for the transition to cleaner-energy resources. "We have set an ambitious target of using 12 percent renewable energy by 2020," he declared, adding that his ministry is currently working with other ministries and agencies to pave the way for the use of alternative fuel across the transport industry.
Both Drs. Mansour and Haddad have conducted research on the topic, informing public-sector policymakers for years. They have also worked closely with companies such as Peugeot Citroën, and Dr. Mansour teamed up with Toyota and Mines ParisTech in France as they developed the technology behind the Prius a few years back.
Dr. Mansour is generally optimistic about the future of e-mobility in Lebanon. He listed several developments that will make it possible for the Lebanese to opt for cleaner cars. The Council of Ministers has already passed a law to exempt electric vehicles from custom taxes and significantly reduce them on hybrids. On the ground, local fuel providers are putting in place the recharging infrastructure with MEDCO's already in place, while IPT and Total are planning to have stations powered by renewable energy. Another development was the discovery of natural gas in Lebanon, which could generate "cleaner" electricity to power electrified vehicles.
However, because public knowledge on electrified and hybrid vehicles remains limited, remarked the speakers, LAU partnered with the private sector, alongside UNDP and the Ministry of Energy and Water, to provide a public platform for these questions to be answered. In that regard, CEO of e-EcoSolutions Gilbert Tegho announced the upcoming E-Motor Show, a multilevel event that will feature a conference, a show and a special e-circuit where attendees can test drive electrified and hybrid vehicles. "The event will prepare both private and public sectors as well as end consumers for the constructive phase-in of electrified vehicles and allow attendees to see, understand and explore these vehicles first hand," Tegho said.
The conference part of the event will feature the results of the road test due to take place this month. In collaboration with FEV France, LAU mechanical engineering students will be driving and monitoring the performance of electrified vehicles across different terrains – coastal, urban and mountainous – in order to help address questions that are likely to be raised by Lebanese who are considering switching to low-emission vehicles.
"Throughout our courses and at LAU labs, we have built and tested electrified vehicles and batteries in a controlled environment, but the prospect of driving one and testing its performance in real life is thrilling," said Roy Saber, senior mechanical engineering student. His colleague, Daniel Messarra agreed, saying that they have long applied drive cycles that are based on European circuits and terrain. "Getting to test and document what we learn here for the first time in Lebanon will surely be interesting," said Messarra.