Faculty Awarded Highly Competitive Grant
Dr. Pierre Zalloua receives a large grant from the National Institutes of Health to study diabetes in refugee populations.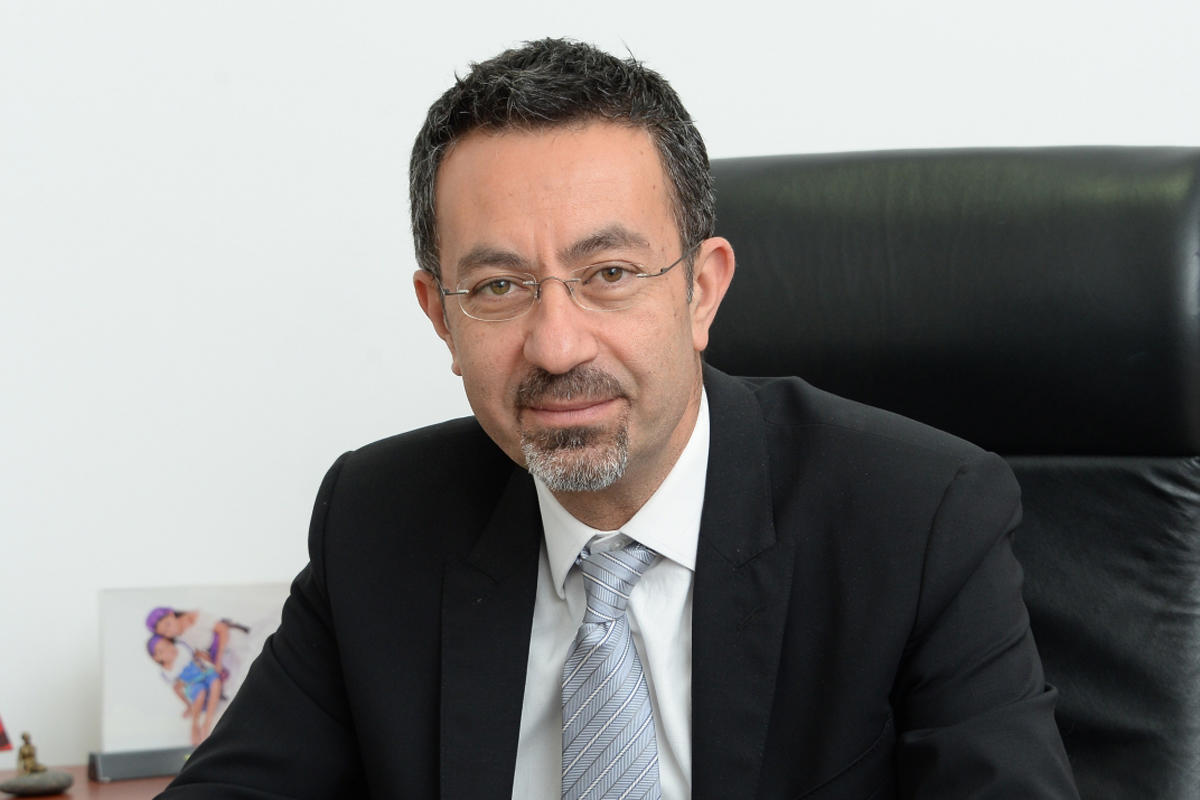 Dr. Pierre Zalloua, world-famous geneticist and faculty member at the Gilbert and Rose-Marie Chagoury School of Medicine, was awarded a grant by the United States' National Institutes of Health (NIH) to investigate, over two years, how forced displacement impacts the occurrence of Type 2 Diabetes in refugee populations.
Dr. Zalloua has spent more than a decade studying diabetes and other complex diseases. He suggests that some populations in southwest Asia may be more prone to developing Type 2 diabetes due in part to significant changes to diet and lifestyle over the past few decades. For example, in the Levant, "the prevalence of diabetes in those under the age of 60 has increased by 20 percent since 2001," he said. Add to that the acute stress of war and displacement, and the rate increases.
The NIH is the largest public funder of biomedical research in the world, investing more than $32 billion a year to research that influences the field of medicine. Receiving NIH grants is extremely competitive, and this is the first time a faculty member at LAU has been awarded one. Dr. Zalloua calls it "the biggest achievement of my career to date."
"Receiving a grant from the NIH is very prestigious and a great honor for both the applicant and their institution," agreed Senior Academic Grant Officer Maha Siblini, who, along with Dr. Sonia Hajjar of the Adnan Kassar School of Business, worked with Dr. Zalloua on the grant proposal. "Getting to this place requires great ideas, excellent writing, hard work, and most importantly, perseverance."
The NIH does not usually fund projects outside the United States, but Dr. Zalloua's study has an outsize impact on population health. "We are very well placed to conduct a study to investigate abrupt changes in lifestyle on complex diseases," he said.
Indeed, today, 10 percent of the world population is on the move due to displacement from war, famine or disruptions caused by climate change. "We are witnessing the unprecedented movement of people by force. This is having a tremendous impact on their health, and we need to understand the mechanisms of these diseases so we can manage them better."
Also involved in the research will be Dr. Francine Welty of Harvard Medical School, Dr. Lu Qi of Tulane University School of Public Health and Tropical Medicine, and Dr. Walid Ammar, the director general at Lebanon's Ministry of Public Health.
Dr. Zalloua will conduct the research in his lab at LAU with the help of students from the School of Medicine, presenting them with the opportunity to work with top international scientists in order to release groundbreaking studies.
"There will also be plenty of data left well after the initial study is completed," noted Dr. Zalloua, so students will be able to continue examining the findings as part of their training.
After this two-year grant is completed, Dr. Zalloua hopes to scale his research by increasing his sample size and looking into how the influx of displaced people affects Lebanese in areas with large refugee populations.