From Grassroots to Governments
MP and activists discuss women's path to public and political office in Lebanon.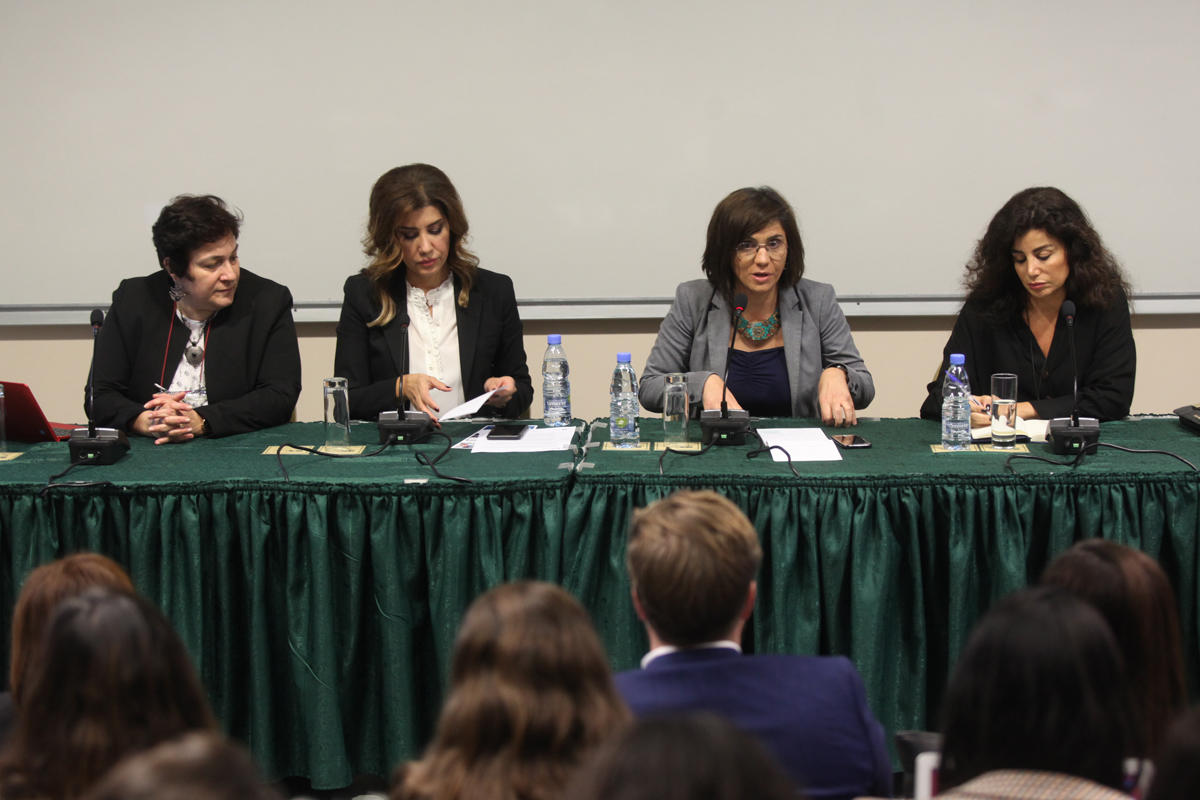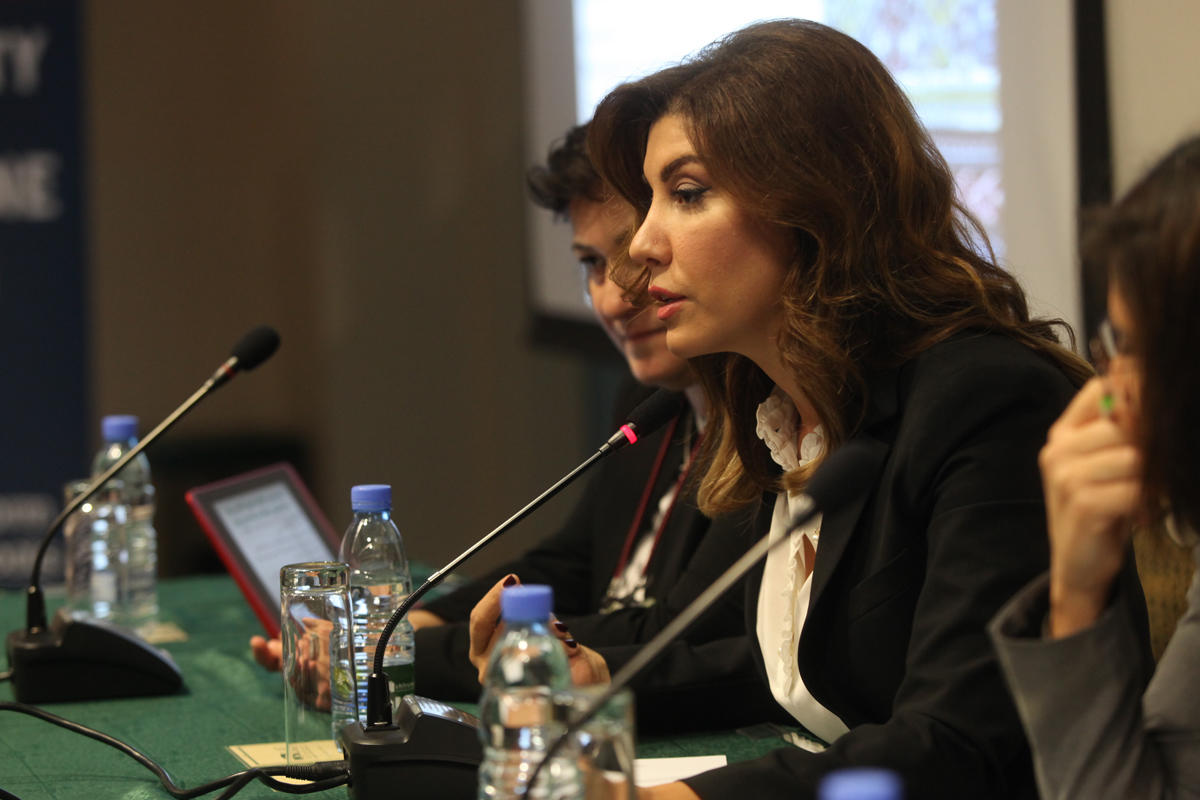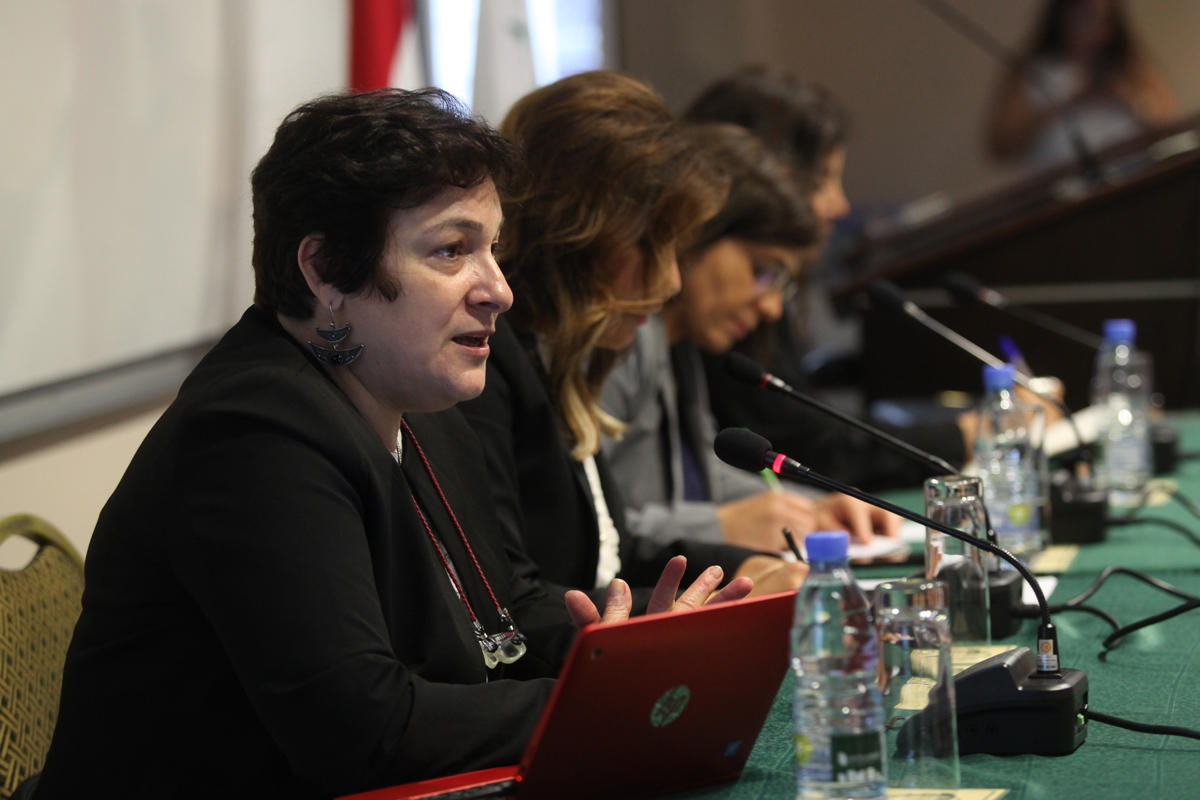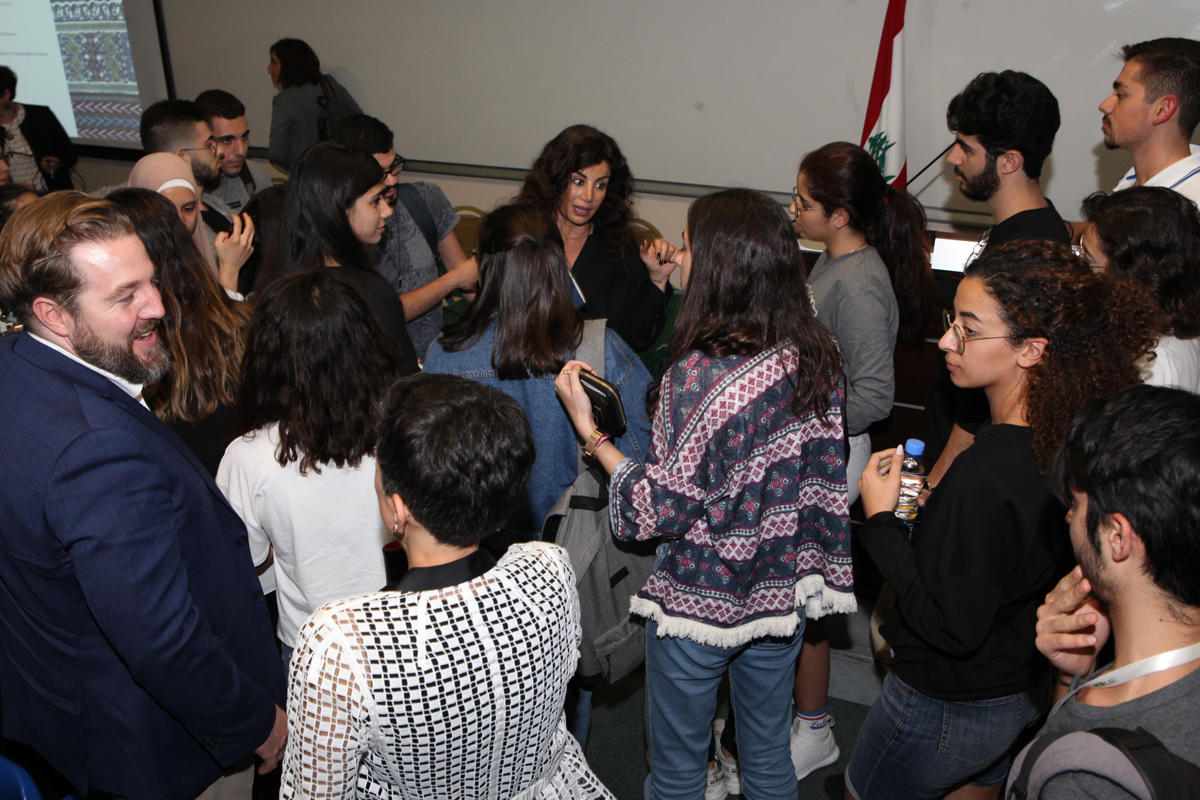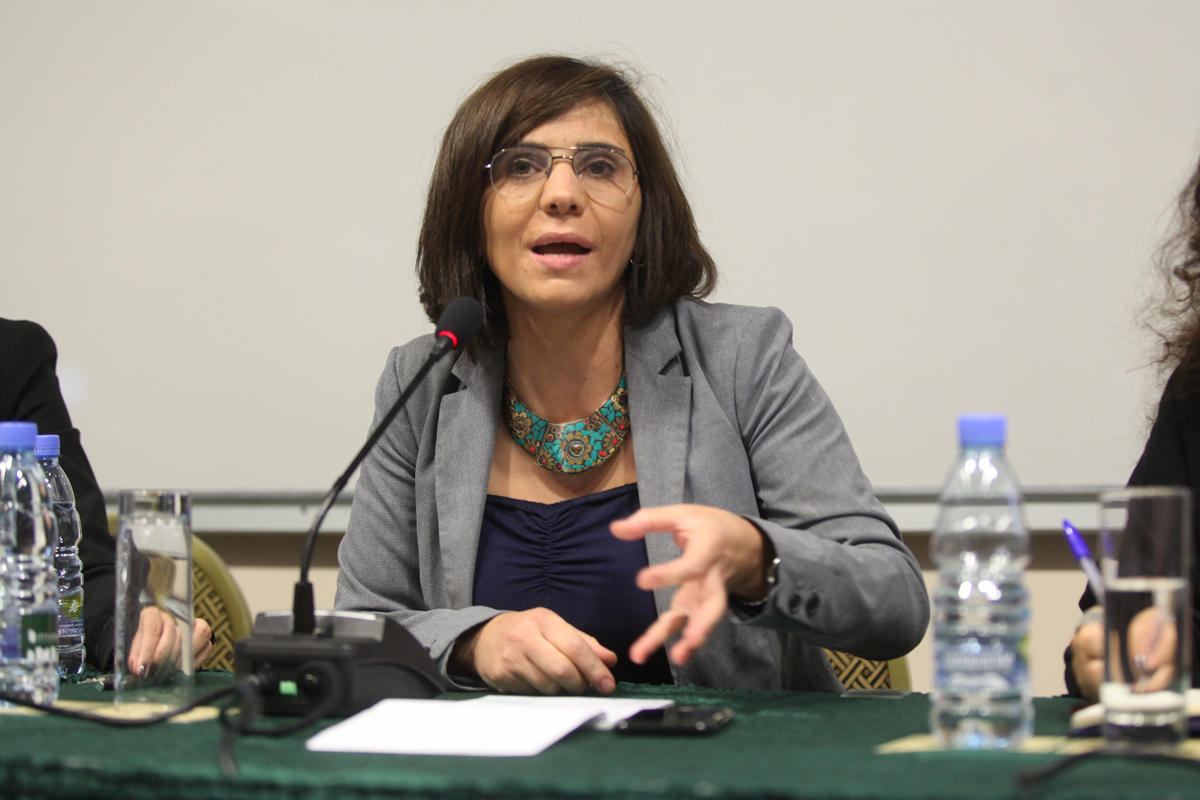 In partnership with the Human Rights Club at LAU, the Institute for Women's Studies in the Arab World (IWSAW) hosted Breaking Down Barriers, a panel discussion that brought together MP Paula Yacoubian, activist Joumana Haddad and Director of the Arab Institute for Human Rights in Lebanon Joumana Merhi.
The event drew large crowds of professionals, activists, faculty and students to Beirut campus on November 1, despite it taking place in the evening. It was part of the project "Equality for Everyone: Gender Reform from Grassroots to Governments," funded by the U.S. Middle East Partnership Initiative (MEPI), and attended by MEPI Program Coordinator at the US Embassy, Shawn Tenbrink.
IWSAW Director Dr. Lina Abirafeh welcomed attendees, expressing her excitement to be part of a conversation about breaking down barriers for women in politics. Pointing out that women make up half the population, Dr. Abirafeh said that the "time is long overdue for us to claim this space."
Citing the most recent Lebanese parliamentary elections, moderator Manar Zeaiter, who is a lawyer and human rights activist, kicked off the discussion with a word on the social and political environment in which the elections were held last May. She compared the significant number of women who ran to the results, with the current parliament comprised of six women and 122 men.
One of those six, MP Yacoubian, said that she made it her mission to understand what had gone wrong. Looking back at the months leading up to the elections, she said that "the reason was not lack of proper education or women's credentials – but, for the most part, the prevalence of fear-mongering as a tool used by the ruling political parties to scare the public away from inviting women into political and public office."
Panelists discussed a longstanding proposal for a 30 percent female quota in parliament, which the executive body has never held a vote on. "Running for public office should be regarded as a basic human right," said Haddad, who herself ran in the recent elections but was ruled to have lost after an extremely close race. She is still contesting the results. "We should be able to achieve proper gender representation before we can call for any change – the quota is not discriminatory, but a step toward equality," Haddad added.
Joumana Merhi, who has been an activist for over 30 years, shared her own set of learnings on the topic. "The feminist movement in Lebanon had always been elitist and rather alienated from broader social issues," she declared, asking a series of rhetorical questions about the role of feminism when it comes to fighting corruption, the sectarian system and achieving progress in social justice. "We have been claiming to empower women for far too long now. The time has come to empower – educate, really – the very environment where all these violations occur."
Following the panel discussion, a large number of attendees were eager to share their viewpoints, ask questions, and even draw discrepancies between activism in Lebanon and abroad. Panelists were very much involved, sometimes tackling one question from different angles, and giving advice to younger student-activists.
During her welcome note, Dr. Abirafeh had quoted the former Chilean President and UN Human Rights Chief, Michelle Bachelet: "One woman in politics changes the woman, but many women in politics changes politics."