Health Sciences Students Teach Community Lifesaving Skills
Medical, nursing and pharmacy students educate Beirutis on the two-step approach to save a life.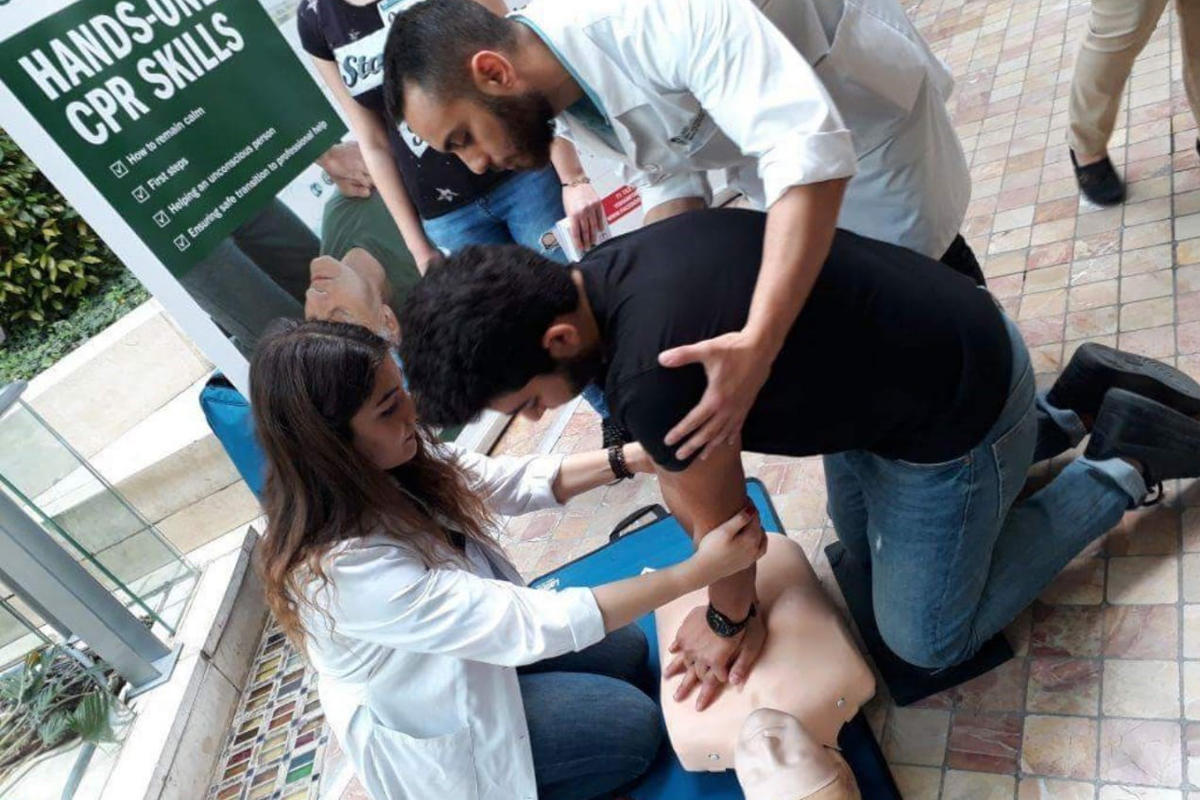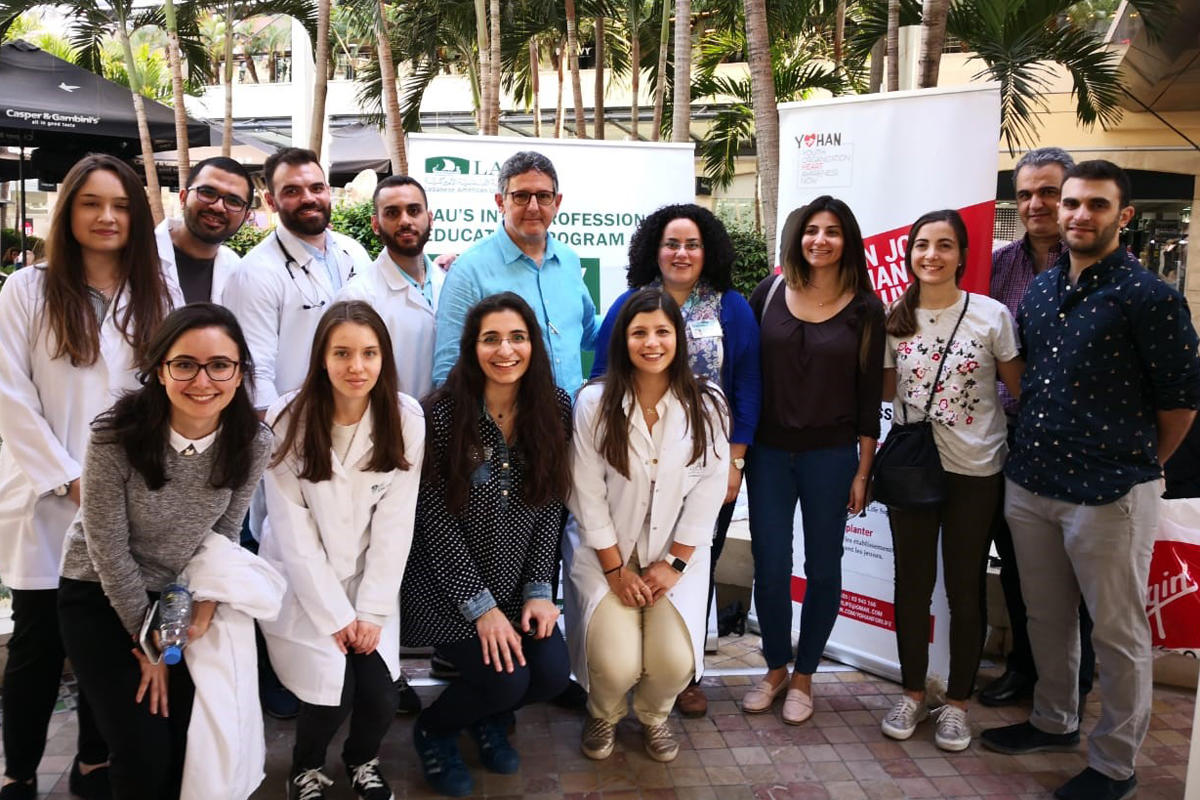 A group of students from LAU's health sciences schools gathered in the Beirut neighborhood of Ain El-Mreisseh in November to educate the public on hands-only Cardiopulmonary Resuscitation (CPR).
Over 100 people gathered to learn and demonstrate how to respond if they witness a person going into cardiac arrest. "This activity aims to raise awareness of the importance of this simple, yet lifesaving, two-step approach to saving a life," said Dr. Maha Habre, clinical assistant professor of nursing and the Interprofessional Education Program coordinator. "If bystanders know how to perform CPR, they can save someone while help is on the way," added Dr. Yara Mary Kuyumjian, clinical assistant professor of pharmacy.
According to the American Heart Association (AHA), performing hands-only CPR increases the survival rate of adult cardiac arrest victims by two to three times, especially if performed immediately. The AHA notes, however, that with infants, children, drowning victims, and in cases of drug overdose, doing CPR in conjunction with breathing resuscitation remains ideal.
The interprofessional faculty team – composed of Dr. Habre, Dr. Kuyumjian, Assistant Professor of Clinical Medicine Dr. Fayez Abillama, and Clinical Instructor/Program Director of Emergency Medicine Residency Dr. Alain Tanios – and the students gave attendees simple instructions that are easy to remember in times of crisis.
If you see an adolescent or adult suddenly collapse, immediately call the Red Cross (140) or assign a specific person to do so; press hard and fast in the center of the victim's chest to force the heart to circulate blood until help arrives.
As an extra tip, the trainers suggested doing chest compressions to the tune of the disco hit Stayin' Alive, which is about 100 to 120 beats per minute.
Participants had the opportunity to practice hands-only CPR on torso mannequins.
The day was the fruit of a collaboration between LAU's Interprofessional Education Program, Clinical Simulation Center, and LAU Medical Center-Rizk Hospital, along with the Gilbert and Rose-Marie Chagoury School of Medicine, Alice Ramez Chagoury School of Nursing, and the School of Pharmacy.
For Interprofessional Education Program Chair Dr. Imad Btaiche, who is also the dean of the School of Pharmacy, "The significance of developing such initiative is that it takes interprofessional health sciences education and practice from the hospital setting to the community, and it underscores the role of team-based interprofessional education and practice in public health promotion and preventive care."
Dr. Abillama agreed, adding, "I believe that everyone should have access to CPR training. The faculty facilitating the activity and the participating students plan to continue raising awareness of this highly important topic at different community settings in order to reach as many people as possible."
Health-sciences faculty and students had conducted a previous such session in April at ABC Achrafieh mall.