High-Tech Simulator is the First in the Region
Comprehensive Stroke Center's new simulation device takes training to the next level.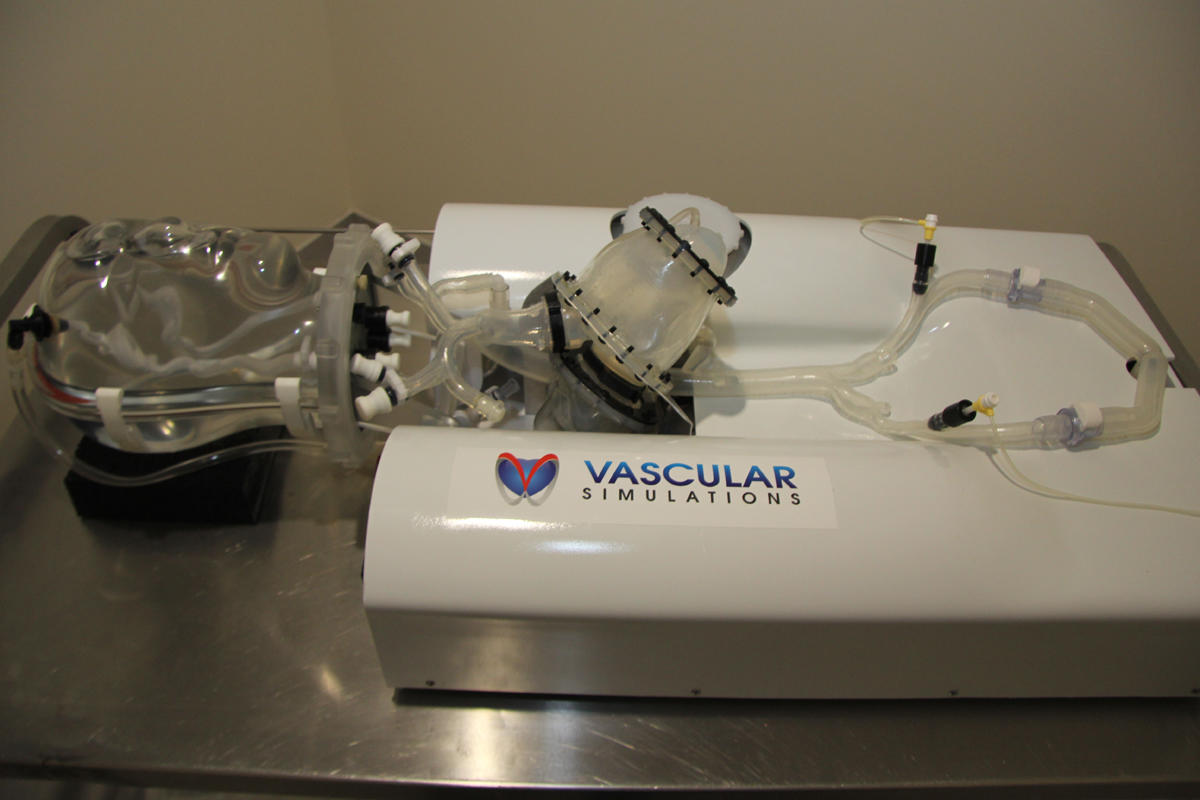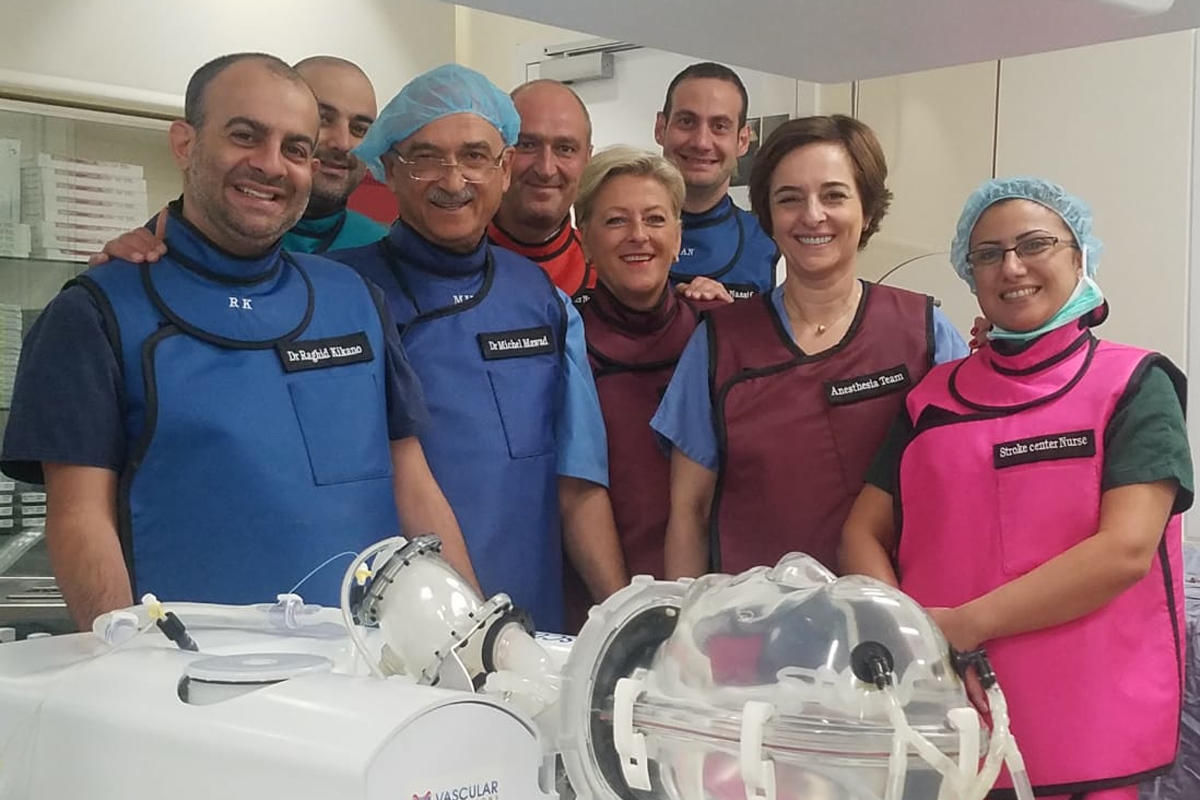 A new high-tech simulator was installed at the Comprehensive Stroke Center Tuesday, allowing physicians to receive pre-clinical training in a simulated clinical environment.
The Comprehensive Stroke Center opened this year under the auspices of the Gilbert and Rose-Marie Chagoury School of Medicine and is located at the LAU Medical Center-Rizk Hospital in Beirut.
"We, at the school of medicine and medical center, are very proud to be the pioneers, not only in treating patients, but also in training the younger generations of physicians to minimize errors," said Dr. Michel Mawad, dean of the Gilbert and Rose-Marie Chagoury School of Medicine.
The machine, called a replicator, is the first of its kind to be used anywhere in the Middle East, Europe or Africa. It serves to train physicians in the treatment of intracranial aneurysms, a cause of hemorrhagic stroke and acute ischemic stroke. By using 3D technology, the simulator recreates the anatomy of the blood vessels in the brain and allows physicians to control heartbeat, temperature, blood pressure and brain flow, reproducing a real-life situation with high accuracy.
This advance in pre-clinical training is possible thanks to a partnership with Medtronic, the international medical device company that manufactured the replicator. "We have partnered with the company to create a first-class, state-of-the-art training center for all physicians in Lebanon and neighboring countries in the MENA region," said Dr. Mawad.
Nadine Hans, senior director of medical affairs at Medtronic, said the partnership is founded on a shared vision between the company and LAU. "LAU is the very first center in which Medtronic has installed this simulation because we both share the ultimate goal of improving clinical outcomes through training," she said, noting that the progress LAU has made in stroke treatment has positioned it as the region's center of expertise in the field.
The replicator is a welcome addition to the state-of-the-art technology available at LAU's Clinical Simulation Center, which provides hands-on practice in medical education.
Dr. Mawad highlighted the importance of using simulation prior to treating real people to "avoid complications, accelerate the learning curve and eliminate human errors." He noted that physicians can use the device repeatedly, make mistakes in a safe and controlled environment, then move to treating real-life cases with confidence.
This sophisticated technology places LAU in the lead when it comes to pre-clinical training and education. "Not only is the Comprehensive Stroke Center one of a kind and the first in the region, but it is now also backed up with a high-level simulation solution," said Dr. Mawad.