How to Tackle Growing Obesity in Lebanon
Professionals from across the health sciences discuss obesity at the conference Advances in the Management of Obesity Disease.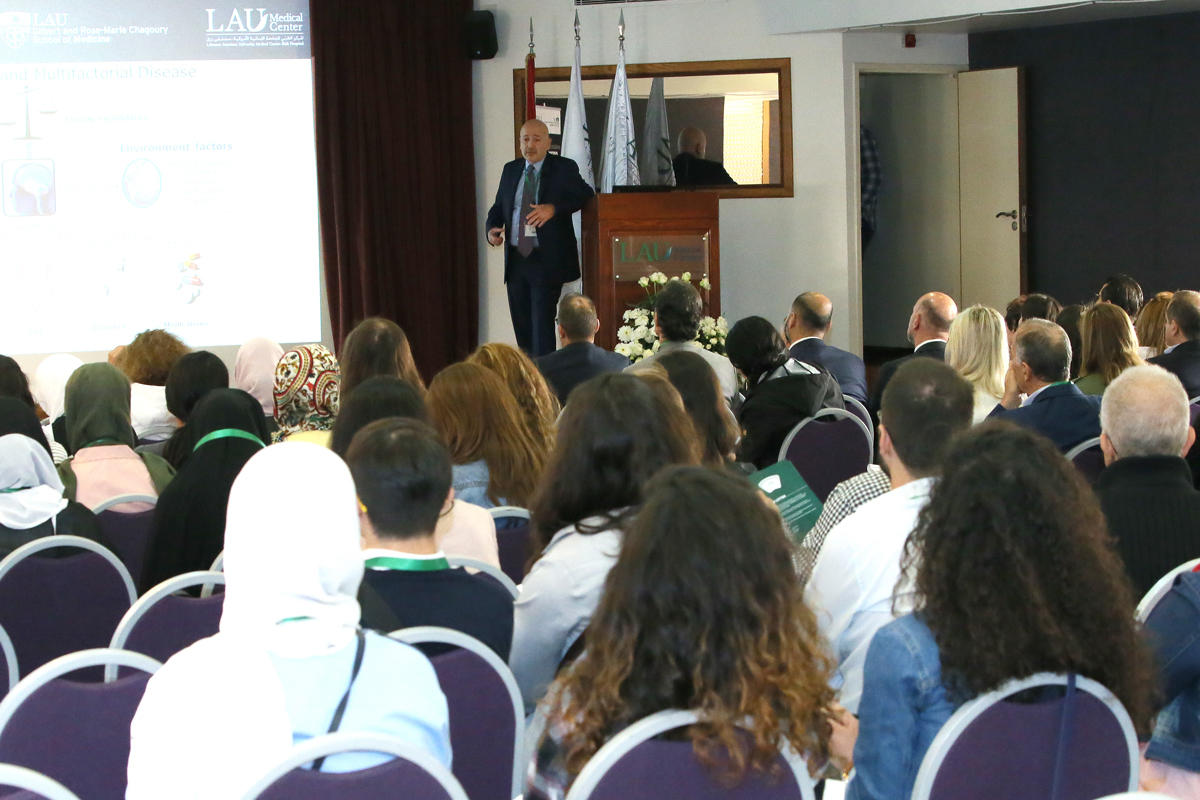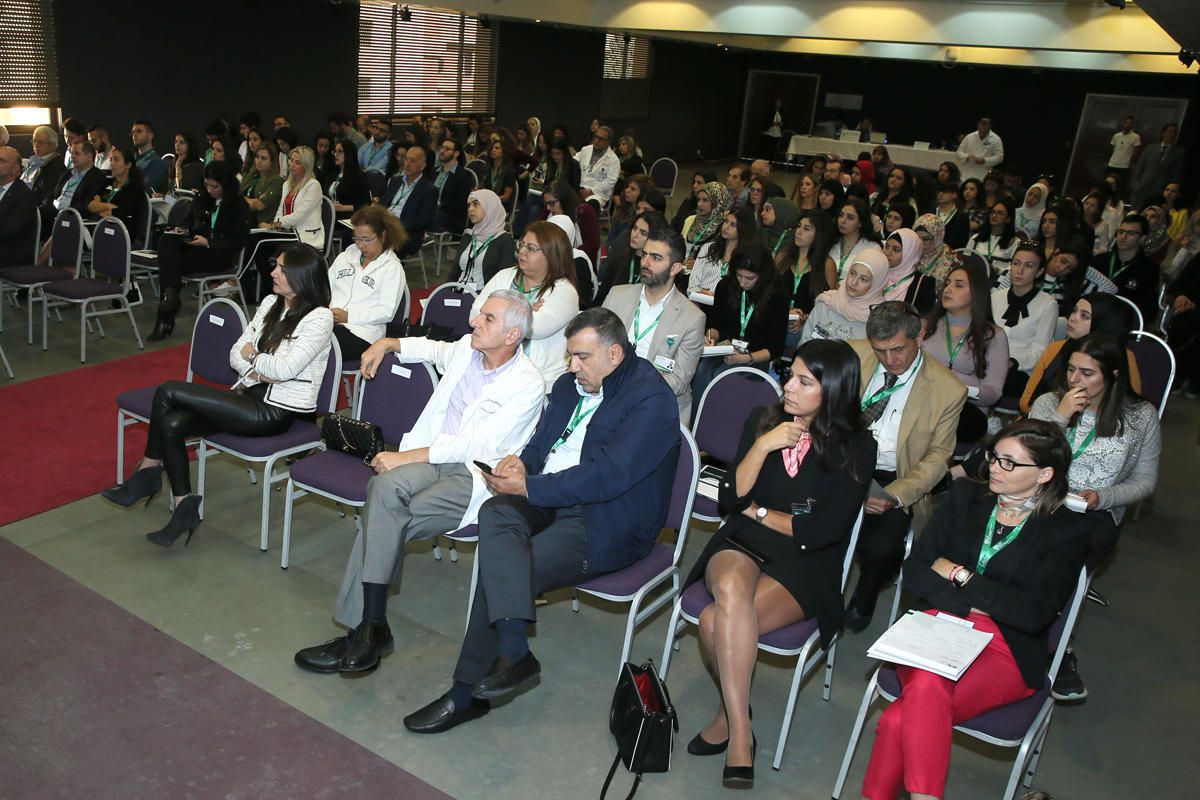 How big of a problem is obesity in Lebanon?
According to one recent study, around a third of adults in Lebanon are obese, which doctors define as a person who is 20 percent over their ideal weight.
Obesity has been tied to a slew of health problems such as diabetes and hypertension, and can carry negative economic and social consequences for people who suffer from it. It is a widespread disease affecting large populations in almost every country, though its prevalence and impact vary considerably. Worldwide, over 500 million adults are estimated to be obese. Here in Lebanon, men are slightly more likely to be obese than women, and young people are more likely to experience it than their elders. In Lebanon it tends to affect wealthier people, whereas in countries like the US and UK, poorer residents see higher rates of obesity.
The complicated nature of the disease is why a group of leading experts gathered in late October for a major event on the subject.
The Division of Endocrinology within the Department of Internal Medicine at the Gilbert and Rose-Marie Chagoury School of Medicine joined the LAU Medical Center-Rizk Hospital in organizing the conference Advances in the Management of Obesity Disease on October 27.
Endocrinologists, cardiologists, internists, surgeons, nutritionists, pharmacists, psychologists, residents and professors from hospitals, clinics and universities around the country attended and were eligible to receive Continuing Medical Education (CME) credits for their participation.
The purpose of the event, said Dr. Kamal Hirbli, an LAU endocrinologist and chair of the conference, is to bring awareness of the rise in obesity to medical professionals and increase their collaboration across disciplines to treat the disease in a holistic way. While Lebanon's rate of obesity is not as high as other countries', Dr. Hirbli noted that "obesity is an under-diagnosed chronic disease that is increasing in both prevalence and severity."
Several speakers covered the associated risks of being obese and the treatment options. Endocrinologist Dr. Zelia Francis pointed out that a five percent reduction of body mass index among the general population could reduce 3 million cases of hypertension per year, and LAU Assistant Clinical Professor Dr. Jocelyne Fares spoke of future cardiovascular risks for obese children.
But treating obesity also has to do with the mind and the emotional reasons some people overeat to the point of serious weight gain. LAU Assistant Professor of Psychology Myriam Malhame spoke about emotional eating and the toll of stress on the waistline, urging medical professionals to "teach people how to manage their emotions rather than eat them." Associate Professor of Nutrition at LAU Nadine Zeeni added that, "It is very important not to stigmatize people by their food choices."
For the day's moderator, Dr. Charles Saab, the conference's multidisciplinary aspect made it all the more significant. "Interprofessionalism is the future of treatment," he said. "The study of obesity involves multiple disciplines that must work together in a collaborative effort to help the patient overcome this chronic disease."
Dr. Bassem Safadi, chair of LAU's Department of Surgery and himself a world-leading bariatric surgeon, agreed. Because he usually only sees patients once their obesity becomes so severe that it requires surgery, he believes the answer lies in prevention, necessitating interprofessional work. "The most critical step that we can take is to tackle preventative treatment," said Dr. Saab, who is the coordinator of the Lebanese Obesity Task Force. "Ultimately, it's a disease that has emerged due to societal changes. So we have to focus on activities and proper nutrition, which can be done by a multidisciplinary approach."
The conference also gave attendees the chance to learn more about Lebanon's specific situation from other Lebanese physicians and professionals. "It's important to do more research about obesity in a Lebanese context rather than just have guidelines from other international countries," noted family medicine specialist Dr. Khairat Al Habbal. "We should create campaigns and lobby politicians for better healthcare policies."
Along those lines, Dr. Zeeni suggested using the Lebanese Cedar Food Guide to steer patients toward healthy choices. The guide promotes a return to traditional Lebanese cuisine, which has been hailed worldwide as one of the healthiest diets.
Attendees left the conference with CME credits. Dr. Vanda Abi Raad, an anesthesiologist and assistant dean of Continuing Medical Education at LAU, noted the role the university and medical center are playing in bolstering the study of preventable diseases such as obesity in Lebanon. "When we provide this sort of knowledge by a multidisciplinary team to our students, residents and doctors, and we educate by using solid facts and proper teaching methods, we can most definitely increase awareness about this issue."
She added: "This is the sort of impact that we want to have on society."