Humanitarian Foundation Celebrated at LAU
Leila El Solh Hamadé honored for Alwaleed Bin Talal Humanitarian Foundation's 15 years of service in Lebanon.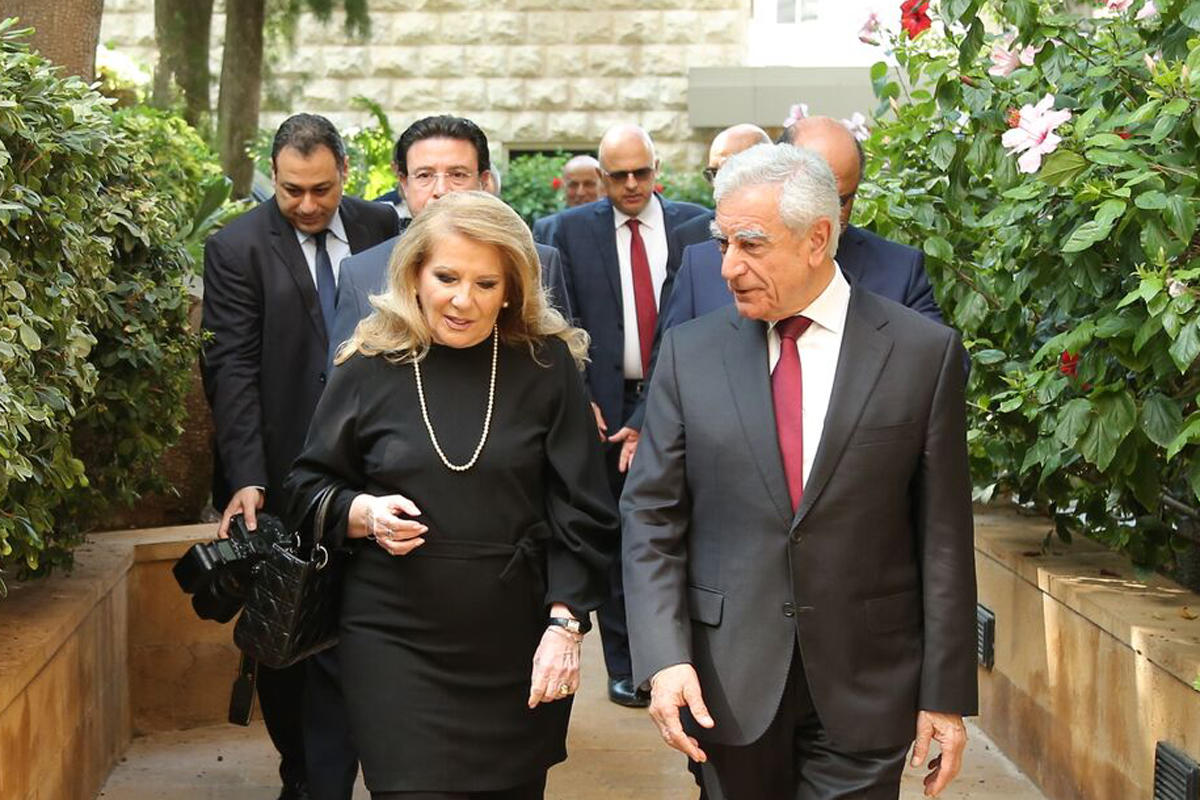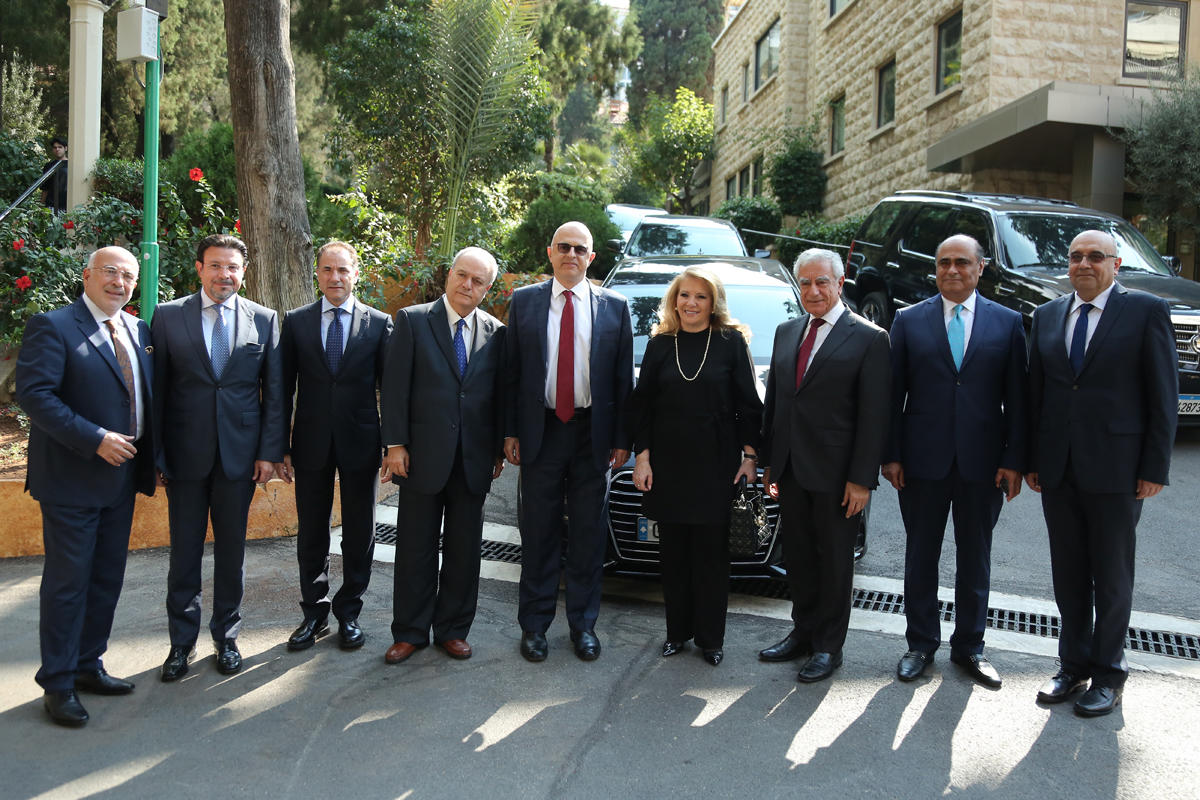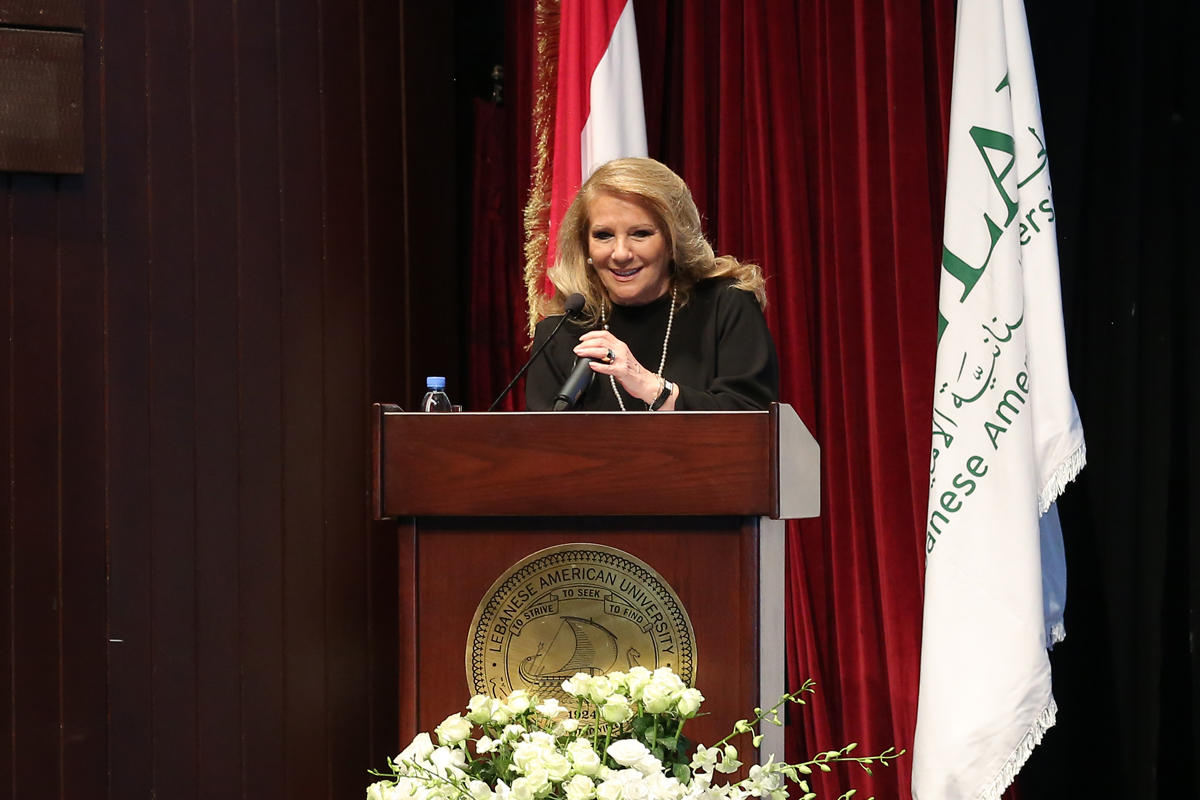 From renovating key spaces to generously contributing to student activities and scholarships, the Alwaleed Bin Talal Humanitarian Foundation has given much to LAU and the community in its 15-year history.
To celebrate the foundation's service during the past decade and a half, LAU hosted the Alwaleed Bin Talal Humanitarian Foundation Vice President, Leila El Solh Hamadé, at a ceremony on September 27. Held at LAU's Beirut campus, the celebration gathered LAU students, faculty, and staff, as well as a number of university leaders, including LAU Senior Advisor to the President for Public Affairs Christian Oussi, who captivated attendees at Irwin Theater with his stirring speech about Hamadé's achievements despite Lebanon's often-discouraging circumstances.
"She plants joy in a time of sorrow through what she does, and gives as vice president of this generous foundation," Dr. Oussi explained in his opening address to attendees. "She plants hope in all of us that the good in this world is not gone, and that the light of patriotism is still shining bright in the hearts of many, and Lebanon's resurrection is inevitable as long as it has someone like Leila El Solh Hamadé."
LAU President Joseph G. Jabbra echoed the sentiment, addressing Hamadé directly in his speech. "Through the gifts that you have made to Lebanon, you are a role model, showing everybody that you are a true Lebanese, embracing all the regions, denominations, and socioeconomic strata of Lebanon," he said.
The Alwaleed Bin Talal Humanitarian Foundation in Lebanon is part of Alwaleed Philanthropies, a Saudi Arabia-based philanthropic institution that has a 38-year history serving millions of people across the globe, regardless of gender, race, or religion. Founded by Prince Alwaleed Bin Talal, a Saudi businessman and member of the royal family – the organization has supported thousands of projects in more than 90 countries – from the Arab, Asia, and African regions to Europe, Oceania and the Americas.
"We are keen on cooperating with LAU for the future of the Lebanese youth," explained Hamadé in her address, reaffirming her foundation's commitment to the university and its students.
She also took the occasion to praise LAU's Model United Nations program, which she has previously supported through the foundation, and is a staunch believer in its ability to transform youth. "Through Model United Nations, we witnessed the students enter as youth and come out as leaders, and own the present to change the future," she said.
The special anniversary celebration included a short documentary on the Alwaleed Bin Talal Humanitarian Foundation's efforts, a reception, and a dinner in the evening hosted by Dr. Jabbra, who was deeply touched by Hamadé's indefatigable commitment to Lebanon.