In Memory of Emily Nasrallah 1931 – 2018
Author, activist and alumna Emily Nasrallah made a major impact on literature and civic engagement in Lebanon.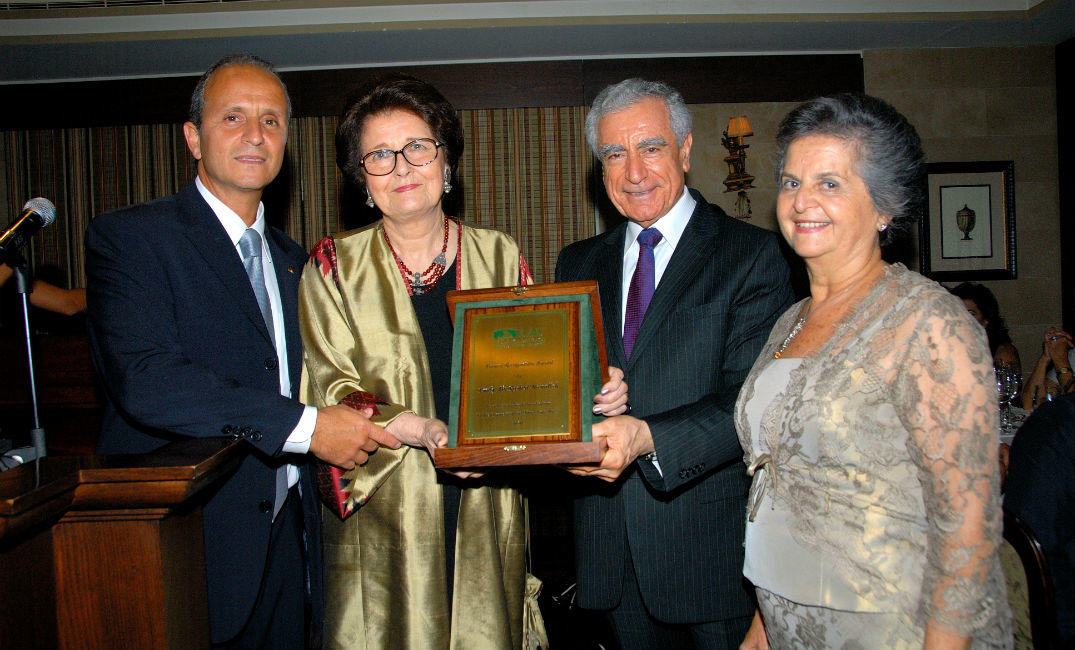 Author, activist and LAU alumna Emily Nasrallah passed away on March 13. She was 86.
Nasrallah first became famous for her 1962 novel Birds of September, though she had been writing since college, mostly as a journalist, to support herself while at Beirut College for Women (BCW). She graduated with an associate's degree in 1956 from the school, which would later become LAU, before moving on to the American University of Beirut to complete her bachelor's. She became a prolific writer, publishing novels, children's books, poetry and short story collections, most of which touched on her bucolic yet poor upbringing in the village of el-Kfeir in Mount Hermon.
During college she married a chemist named Philip Nasrallah and started a family, never moving far from Beirut, even during the worst years of the Lebanese civil war. Indeed, the war was a theme in much of her writing from that period. Her award-winning book, A Cat's Diary depicts the horrors of that conflict from the eyes of a cat.
Aside from her writing, she was known as a major activist for women's rights, a cause she championed tirelessly.
"Emily Nasrallah was one of Lebanon's great gifts to the world," said LAU President Joseph G. Jabbra. "She used her talent to paint a picture of the energy, complexity and spirit of Lebanon."
Throughout her life, she was widely recognized for her work, including making the International Board on Books for Young People's Honor List for A Cat's Diary; winning the Goethe Medal, which honors non-Germans for contributions in the spirit of the Goethe Institute; and receiving the Lebanese Cedar Medal of Honor, which was presented to her on what she said was one of the happiest days of her life.
Nasrallah made regular contributions to LAU, making anonymous donations for decades so that disadvantaged and deserving students could attend the university.
Assistant Vice President for Alumni Relations Abdallah Al Khal, who helped present Nasrallah with the Alumni Recognition Award in 2010, said of her passing, "The alumni of LAU lost one of their major pillars, but her legacy will live on and will inspire generations to come."
Her life and work spoke to generations of women in Lebanon and abroad. For Lina Abirafeh, director of the Institute for Women's Studies in the Arab World, Nasrallah was an inspiration. "Emily Nasrallah was a renowned writer who strove to document the history of pioneering women in Lebanon," she said. "In her writings, she highlighted issues related to education, gender rights, the war, the feminist movement, and more. She was an asset, and we are all indebted to her."
"We are proud to call her one of our community," said Jabbra, "and will always honor her writing, her activism and her strength of spirit."