In Memory of Mona Chemali Khalaf, 1939-2018
The academic and former head of the women's institute was honored Thursday.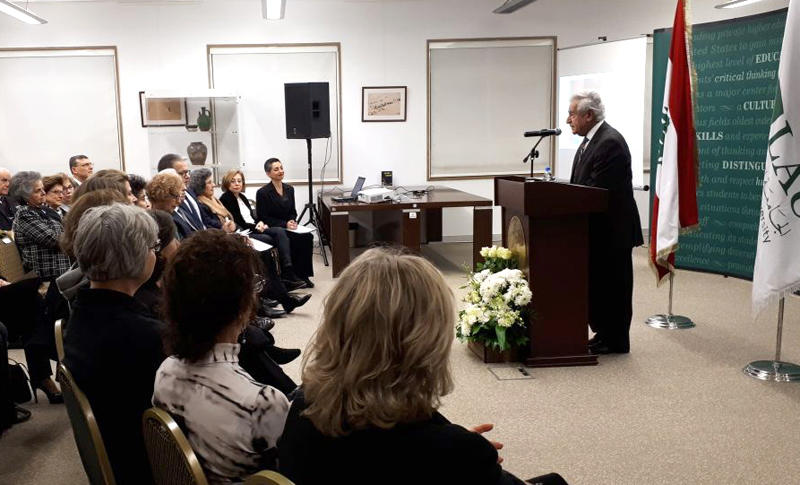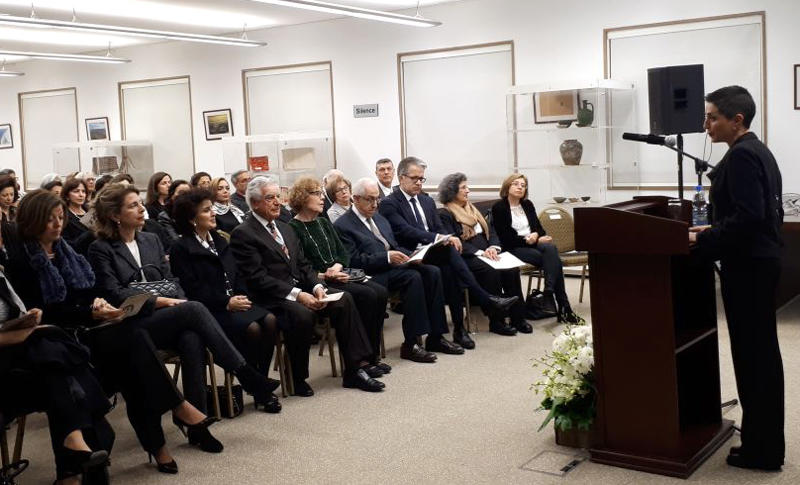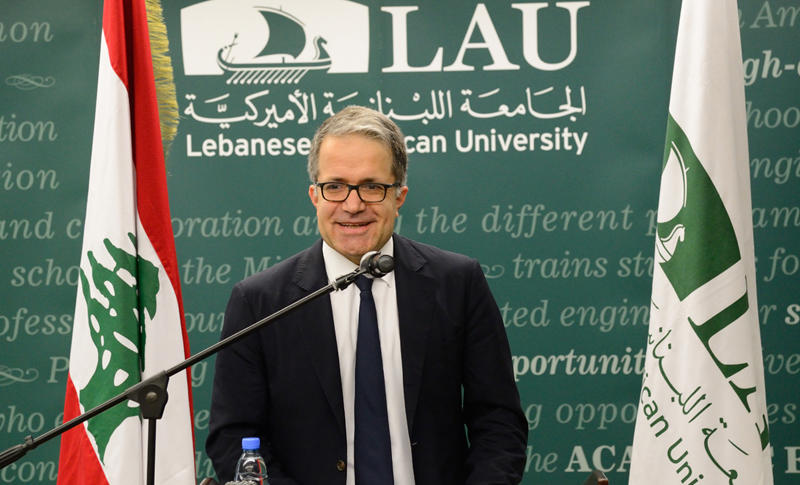 Dozens of people gathered on LAU's Beirut campus to honor Mona Chemali Khalaf, the former director of the Institute for Women's Studies in the Arab World (IWSAW) and a distinguished professor at the Adnan Kassar School of Business (AKSOB). She passed away suddenly on January 6. IWSAW spearheaded the event to honor Khalaf as a global advocate for gender equality and pillar of the university community.
"As we continue to champion the cause that was so dear to Mona Khalaf's heart, we recognize that each accomplishment builds on those of our founding foremothers," said Lina Abirafeh, the current IWSAW director, at the event. "Everything we have achieved until today at LAU and IWSAW is thanks to the efforts of our founding foremother."
"We have big shoes to fill and we are up for the challenge," Abirafeh added, announcing that IWSAW would continue the research Khalaf started for a project entitled "Our Feminine Memory."
At the memorial service, images of Khalaf's life and career were projected on the screen. Friends and former colleagues spoke, and audience members were invited to say a few words in her honor. "When we celebrate her life, the best thing we can do is commit to continuing what she started: gender equality no matter what," said LAU President Joseph G. Jabbra. "That's what the institute is about. That's what we're all about."
Former Provost Abdallah Sfeir, a close friend of the Khalaf family, praised her dedication as well: "Women are more empowered because of her work, on a national and regional level. May her values and optimism serve as an example for all of us." He also reflected on her humor and candor. "Mona was always a good counsel. She was good at sizing up people," he reminisced.
"Mona believed in the importance of education and consciousness-raising, and strove to empower women economically, legally and politically," said Samira Aghacy, a colleague and longtime friend of Khalaf's, during her speech.
"She strongly believed that change will not happen overnight but that it is bound to happen," said Suad Joseph, professor at the University of California, Davis. Joseph spoke about her work with Khalaf at the Arab Families Working Group (AFWG), and promised to honor her legacy in the organization's future work.
"Balanced" was the word Khalaf's son Amin used to describe his mother. "She always managed to straddle both sides of things," he said. "She wasn't afraid of speaking her mind, but didn't talk for no reason. She was determined, but didn't take herself too seriously. She was serious, but could also have a good time. She was very demanding of herself, and of people she knew she could trust. She really pushed them. She was very driven, motivated and humble. Never wanted to do anything for the sake of getting recognized."
Mona Khalaf's legacy will continue to inspire all those who knew her, and she will be sorely missed.