International Education Week Opens Whole New Worlds
Students get the chance to explore the different options for learning abroad.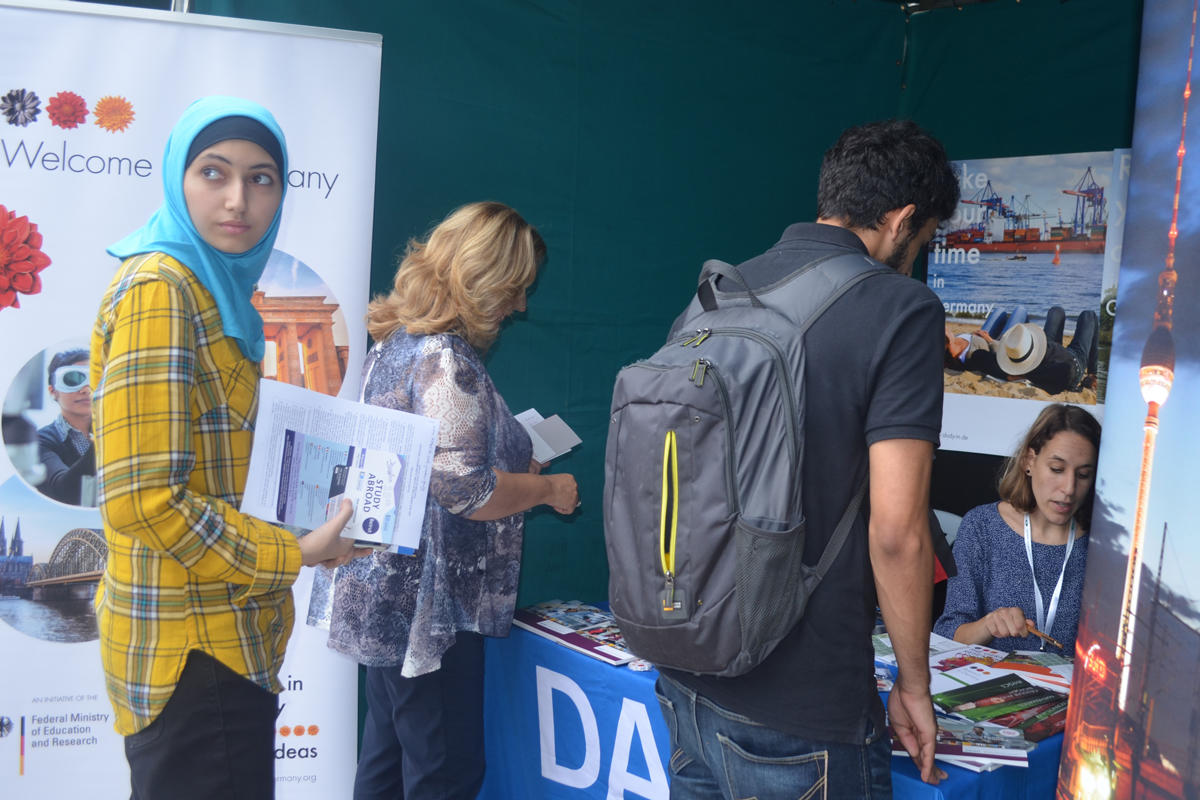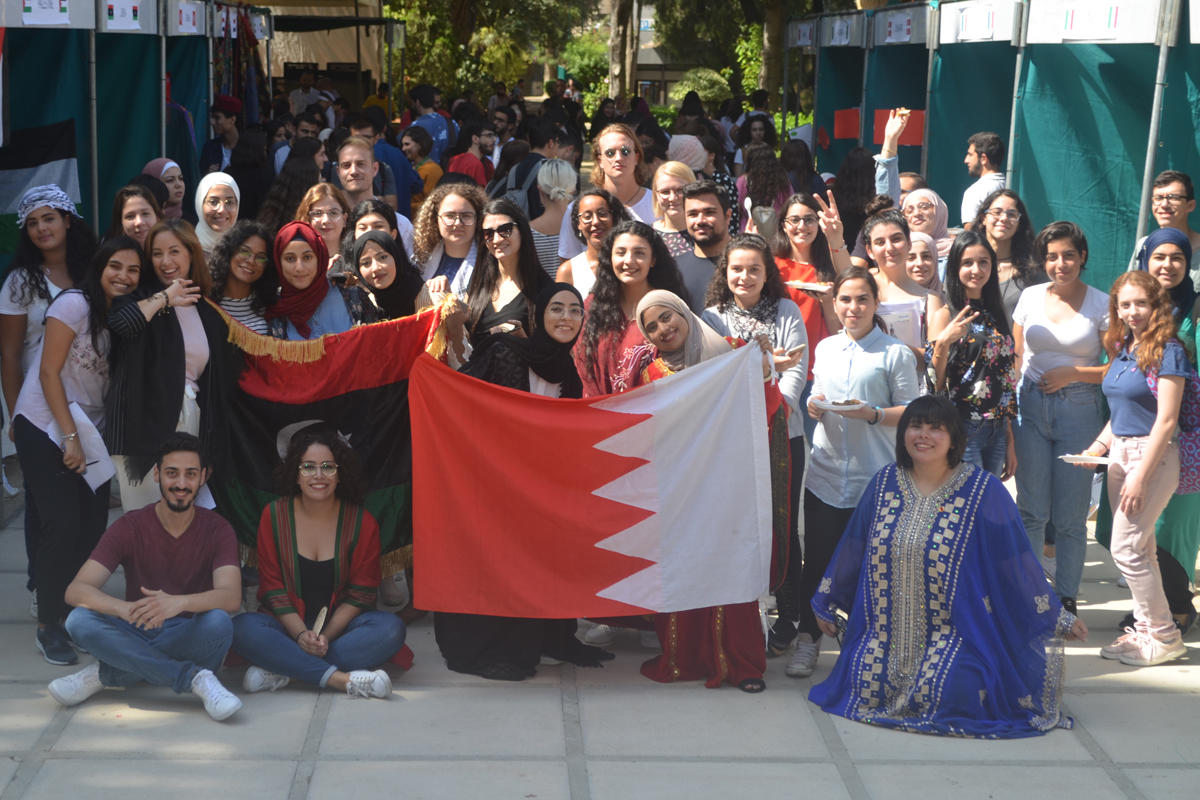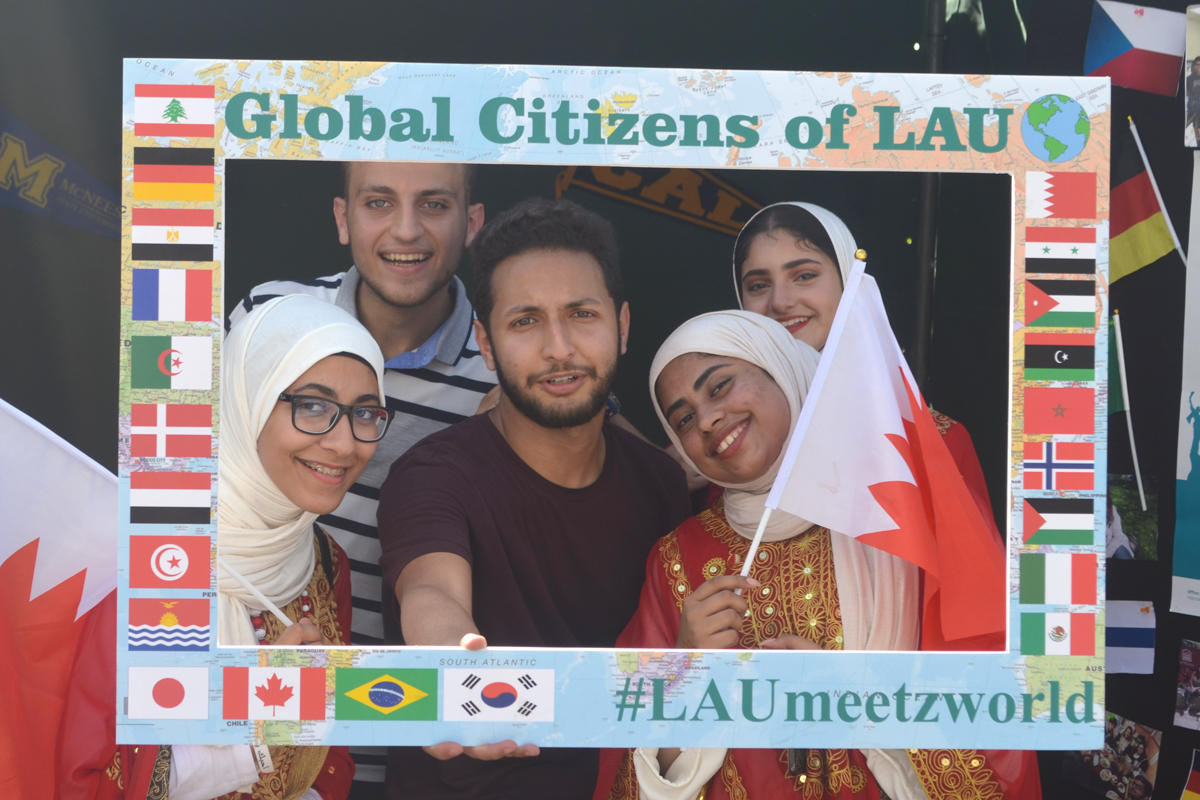 Students on the Beirut and Byblos campuses got the chance to network with global educational institutions and embassies to learn more about the international opportunities available to them during LAU's 3rd annual International Education Week.
"LAU strongly believes in the empowering effect an international experience has on the lives of young students today, as it harnesses their skills and prepares them for their future careers from a new global perspective," said Dina Abdul Rahman, associate program manager and MEPI-TL program director at the International Services Office.
The annual event aims at expanding the horizons of LAU students by exposing them to numerous opportunities for international exchanges, studying and volunteering abroad, international internships, and international scholarships for graduate studies, among others.
This year is particularly special for future global citizens since LAU has recently become a member of the International Student Exchange Programs (ISEP), a non-profit organization that connects students to academic programs at more than 350 member universities in over 54 countries. "LAU's recent membership at ISEP is of great significance to the network due to the university's special location, strong academic offerings, and beautiful campuses," said Director of Member Relations at ISEP Pablo Ulloa-Perez, who was present on both campuses during International Education Week.
As one of the only two universities in the Middle East to partner with ISEP, LAU will offer its academic programs to international students while presenting its own students with a wide global network to benefit from. "We are looking forward to seeing a lot of mobility from both sides," said Ulloa-Perez.
Accompanied by vibrant music from various countries, the event featured a cultural day on each of the two campuses, where LAU's rich international community showcased its diverse cultures, music, and food. "This event allows us to experience different cultures, share our talents, and connect with other international students at LAU," said MEPI-TL marketing student Malak Bou Hardan, who comes from Bahrain.
During the fairs, representatives from educational institutions and embassies were ready to answer questions. "We are here to provide LAU students with the opportunity to pursue postgraduate studies abroad and expose them to unlimited options for one-year master's programs in the UK," said Global Study UK Education Counselor Cynthia Nassif, encouraging students to take advantage of the opportunities offered by LAU.
As for the students, many were thrilled by the possibilities. Mechanical engineering major Peter Mouawad noted the diversity of the countries and regions represented. "Each one of the educational institutions covers a specific region, and by talking to their representatives we can know more about the entry requirements needed for each country."
Biology student Rouba Hobeika agreed. "All we need is right here," she said. "The fair allows us to get the contact details we need and speak to universities and embassies instead of only checking their websites."
In the end, bringing as many institutions and universities together in one event offers the guidance that students need when making life-changing decisions.
"This fair made it easier to know which country is the ideal one to study in through talking to representatives who are willing to guide us," said industrial engineering student Sara Kattan. "It opens up a lot of new opportunities that I never thought were possible before."