International Symposium Hosted by SOM
Neurovascular Week cements the position of LAU's SOM as a center of expertise for vascular diseases.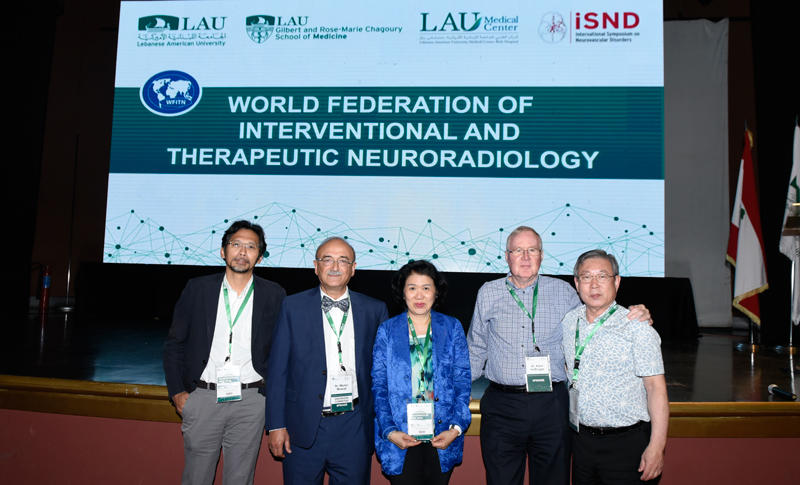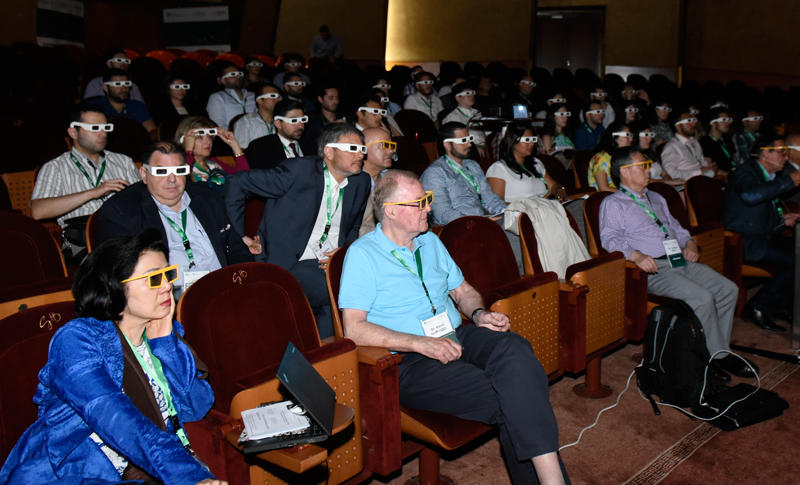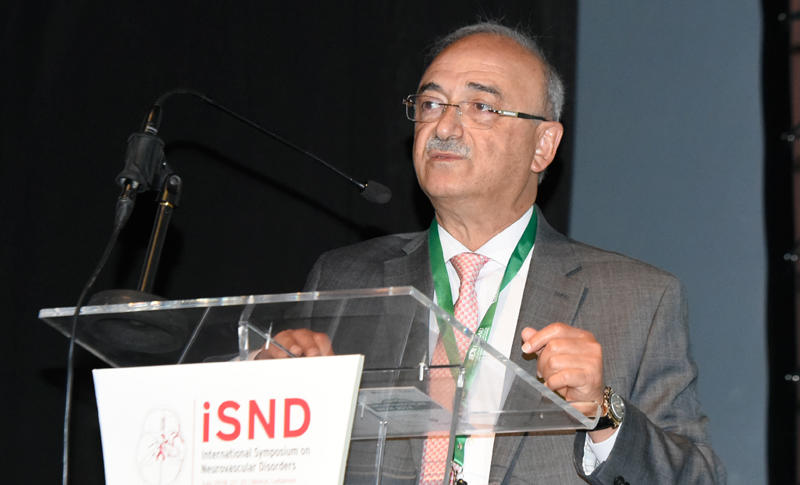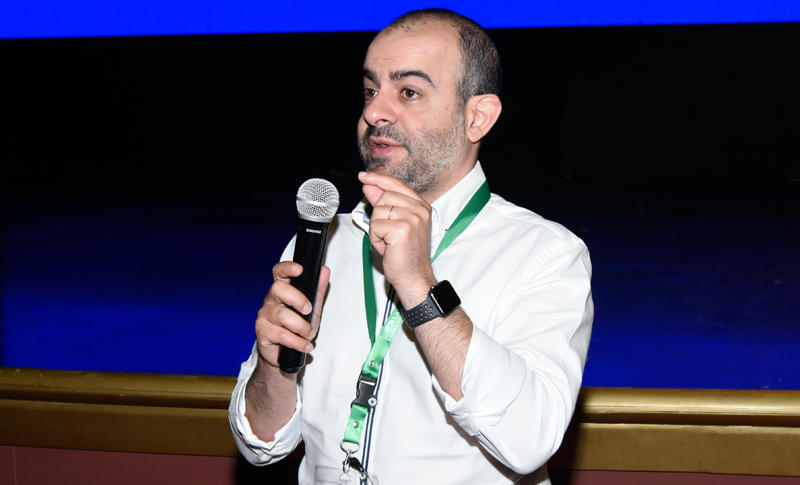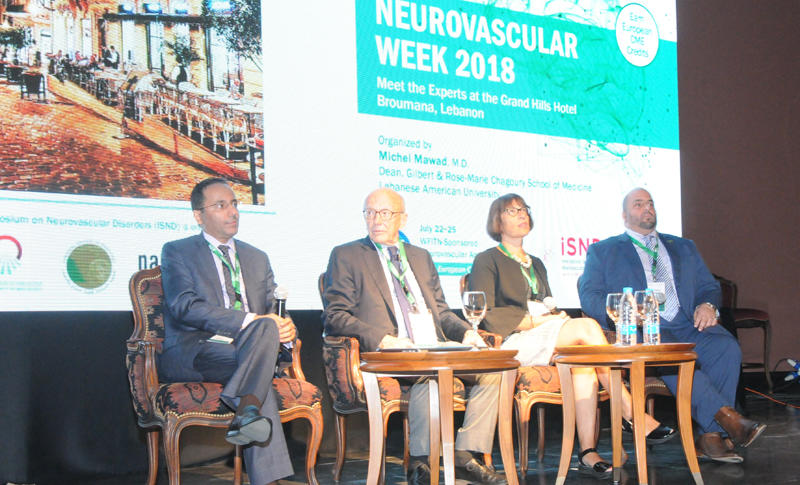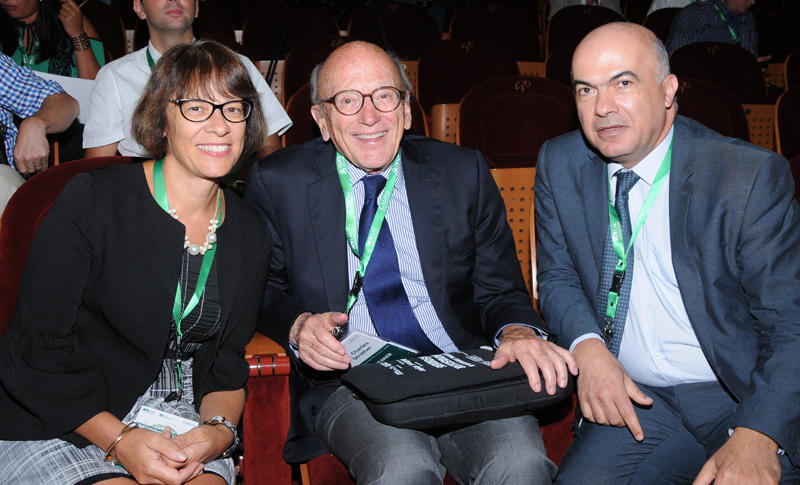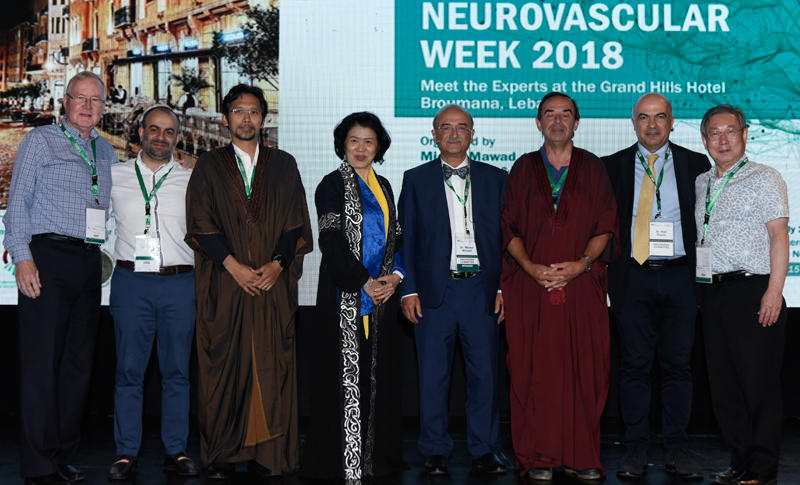 Since the establishment this year of the first and only comprehensive stroke center in the region, the Gilbert and Rose-Marie Chagoury School of Medicine (SOM) has been hard at work "educating the patient population and referring physicians on how to recognize a stroke and how to treat it," according to SOM Dean Dr. Michel Mawad.
For Mawad, even though the Comprehensive Stroke Center – housed at the LAU Medical Center-Rizk Hospital in Beirut – has state-of-the-art equipment, its most important strength is the multidisciplinary clinical team of neurologists, interventional radiologists, neuro-radiologists, neurosurgeons and anesthesiologists who share their expertise to serve two groups of people: patients and future physicians who are gearing up to treat an increasing number of patients.
In this spirit, the idea to organize an academic and scientific teaching venue came to be with Neurovascular Week, which took place at the Grand Hills Hotel in Broumana from July 22 to 27. Neurovascular Week featured two distinct events: a course on functional neurovascular anatomy by the World Federation of Interventional and Therapeutic Neuroradiology (WFITN), and the SOM's inaugural International Symposium of Neurovascular Disease (ISND), which is set to become an annual event.
With Mawad as a past president of the WFITN, SOM was successful in building a case for hosting the course for the first time in the region, and specifically in Lebanon, because "It's a country that is considered young in neuro-interventions – a selection criterion by the executive committee," said Dr. Sirintara Pongpech, former WFITN president, co-director of the WFITN course and professor at Mahidol University in Thailand. She noted that Mawad decided to leave his work in the US so he could advance the knowledge and skills back in Lebanon, rather than importing expertise. "In a way, his mission matches ours at the WFITN," she added.
Meanwhile, preparations for ISND were well underway. Hosting close to 30 world-renowned speakers, the symposium was held under the high patronage of Lebanese President Michel Aoun, sponsored by several multinational companies, and endorsed by the European Society of Minimally Invasive Neurological Therapy, the Lebanese Society of Neurology, the Lebanese Society of Neurosurgery, the Lebanese Society of Radiology and the Pan-Arab Interventional Radiology Society.
The WFITN course drew large attendance compared to previous courses. It featured highly sophisticated lectures for the first time in the region, including many using three-dimensional rendition for cranial arteries by Dr. Philippe Mercier, consultant at Centre Hospitalier Universitaire (CHU) in Angers, France, and Dr. Karel terBrugge, professor at the University of Toronto, Canada. Both of these faculty members are pioneers in the analysis of blood vessel anomalies and variations.
The course shed light on hot topics in the field, such as the importance of studying the anatomy of blood vessels and the indications for treating blood vessel anomalies.
"Although these meetings tend to emphasize technology and the many treatment options we have, it's also important to highlight the traps and how in some cases a treatment might not be needed in the first place," said terBrugge. Pongpech agreed: "Knowledge of neurovascular anatomy is more important than technical skills. If you are an expert in anatomy, you will use the instruments more efficiently or may not need to use them at all."
Equally as insightful was ISND, which featured lectures, roundtable discussions and symposia on acute stroke, aneurysm treatment, arteriovenous malformations, and vascular malformations of the spinal axis.
Dr. Ali Al Khathaami, stroke and neurology consultant at King Abdulaziz Medical City in Riyadh, was among the speakers at the acute stroke module. He stressed the urgency of treating stroke patients within the first "golden hours" and offered advice on building a nationwide plan that necessitates collaboration between key stakeholders to make specialized centers – such as the one in LAU Medical Center-RH – accessible to more stroke patients.
Building on Al Khathaami's call for collaboration was Dr. Charbel Mounayer, head of neuroradiology and radiology at the Dupuytren University Medical Center in Limoges, France. He revealed that one of the key issues facing stroke patients is the lack of cooperation between medical specialists on each case.
Similarly, Dr. Elisa Ciceri, director of neuroradiology at the University Hospital of Verona, Italy, agreed. She explained how stroke is an "emerging, time-sensitive pathology that demands good collaboration between the Ministry of Health, physicians, nurses and hospitals."
Considering the caliber of speakers across WFITN and ISND, attendees have been granted 37 Continuing Medical Education (CME) credits by the European Accreditation Council for Continuing Medical Education (EACCME). LAU's Assistant Dean for Continuing Medical Education Dr. Vanda Abi Raad spoke about the significance of CME. "Medicine is rapidly evolving, and that is why physicians at most institutions are required to accumulate a certain number of CME credits every year, so they can continue to hold privileges in their practice."
Registration fees for the ISND were subsidized for those who have shown interest in attending but were unable to afford it, thanks to generous support from sponsors. "This goes perfectly in line with LAU's mission and strategic plan as a university without borders," said Mawad.
LAU Medical Center-RH residents in attendance noted the quality of lectures and the expertise of the speakers. "This provides us with a perfect networking opportunity to pursue training, subspecialty and/or research," said Chief Resident Alain Rizk, a fifth-year radiology resident at the hospital. His colleague, fourth-year neurology resident Madiha Chatila, was especially impressed with Mercier's lecture: "Seeing all the brain's arteries in 3D is very eye-opening as it helps us correlate with the stroke clinical cases we are studying."
Mercier, in turn, had a final message to young and talented practitioners: "In 10 years, there will be new breakthroughs, so the upcoming generations have a responsibility to advance what they are learning today and look to continuously advance their knowledge."