Interpreting Translation
Department of Humanities pays tribute to the ever-expanding profession on International Translation Day.
By Hanan Nasser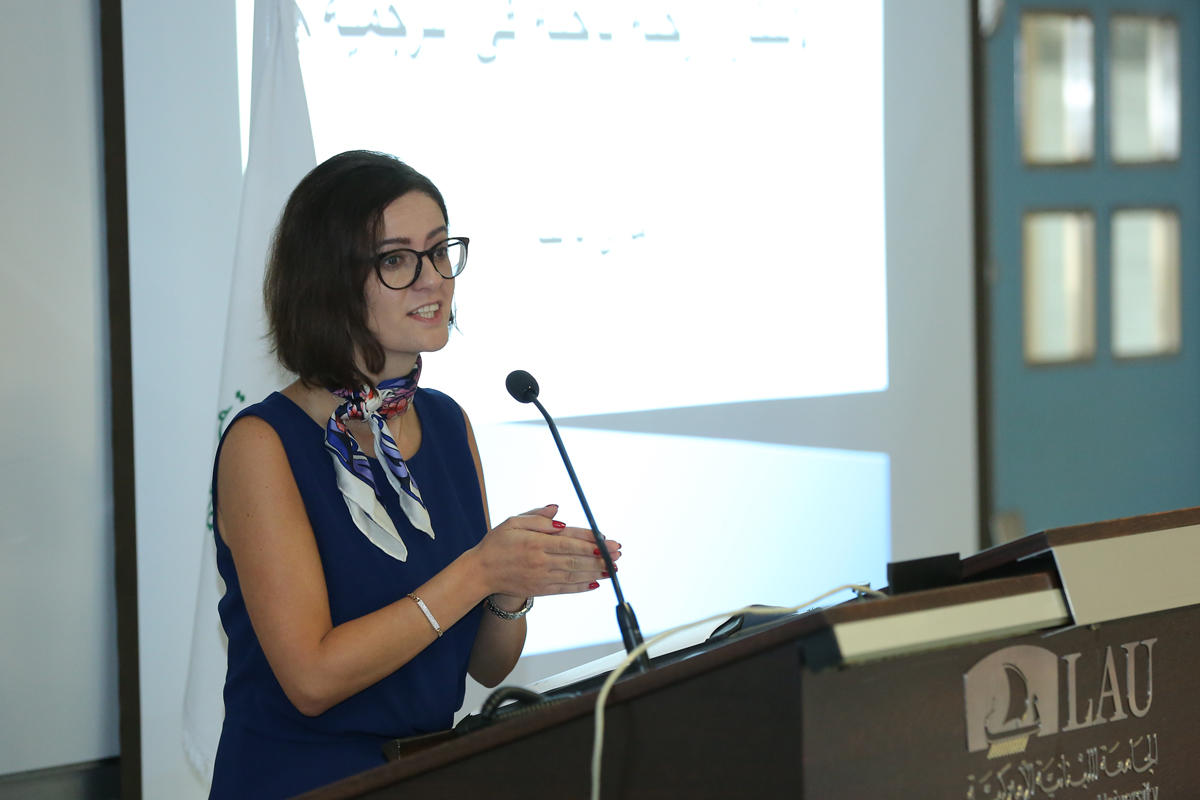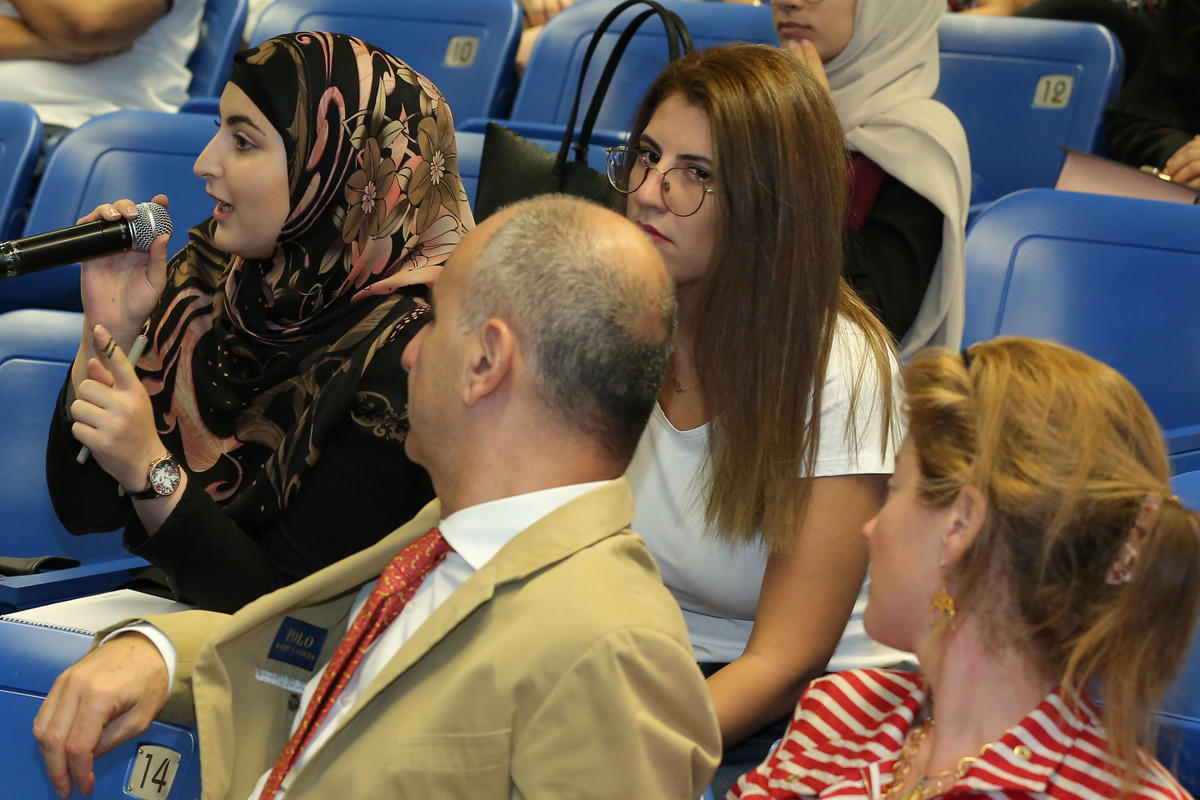 Career opportunities for professional translators go well beyond simply interpreting text from one language to another; there are exciting options out there – especially in the Middle East. That was one of the major messages to come out of International Translation Day, held earlier this month by the Translation Program in the Department of Humanities.
"Globalization has brought nations of the world closer together, thus necessitating successful communication through the help of translators," said event organizer and Associate Professor of English and Applied Linguistics Nuwar Diab.
The event was attended by SAS Interim Dean Dr. Constantine Daher and Department of Humanities Chairperson Dr. Vahid Behmardi, who were among a host of students and professional translators eager to learn more about options in the field.
Keynote speakers Habib Sayegh, CEO of Librairie du Liban Publishers and Educational Research Center, and Chair of St. Joseph University's Department of Translation Mary Yazbeck touched on career paths for translators and the innovative nature of the profession, respectively.
Dr. Behmardi said the department is a "major contributor" to LAU's objective to foster dialogue, understanding and cooperation, and to one of the main principles in its mission, which is "'the education of the whole person and the formation of leaders in a diverse world.'"
For his part, Dr. Daher stressed the role of educational institutions in preparing their students for the challenges of the job market, especially in a profession as pivotal as translation.
Here is where LAU has forged "a strong relationship with the job market industry," he said.
"If you follow the latest statistics, across Lebanon only 25 percent of graduating students find jobs in the market. Yet at LAU, our students' employability is among the highest in the world at about 82 percent, according to the latest ranking release by the Times Higher Education and QS," he added.
In his speech, Sayegh celebrated translators as "unsung heroes whose role has become pivotal in building generations of critical thinkers and innovators." He described translators as the leaders of "educational reform in the Arab world."
Translators, he said, are rapidly evolving to occupy a plethora of positions, including senior editors, project managers, and leaders of major educational projects in the Arab world.
Sayegh told students that today it is these young men and women who are becoming managers and decision makers in his companies. "They are now experts in education, experts in curriculum design, experts in the professional development of teachers, in addition to core skills in publishing, authorship, editorial, design and very importantly, project management."
Dr. Diab stressed that the profession of translation is still very much alive and in demand today, despite the advancement of instant e-translation tools.
Nowhere is that truer than in the Middle East, she said, due to the ongoing political instability and conflicts. "As a result, there is a huge demand for translators who translate documents from and into Arabic more than there is for those who work with other languages."
Dr. Diab also underlined the need for specialized translators who are experts in specific disciplines in at least two languages. Such needs are recognized by the Translation Program at LAU, she noted, as students are required to take courses in business and economic translation, UN and international conferences, audiovisual translation, and medical and pharmaceutical texts, among others.
When Dr. Yazbeck took the stage, she discussed translation from the viewpoint of creativity and innovation. She said that while translators are obliged to remain as true as possible to the original text, they are not passive receptors, as they can adapt texts based on how they receive and comprehend it. In the end, a translator "is keen to convey his or her emotions and to add a personal touch by being transparent with the reader."
At the end of the event, Sayegh was presented with a commemorative gift in recognition of his company's endowment fund supporting financially disadvantaged and deserving students in the Translation Program.