IWSAW Commemorates International Women's Day
Series of events will highlight women's rights, with a particular focus on the electoral process.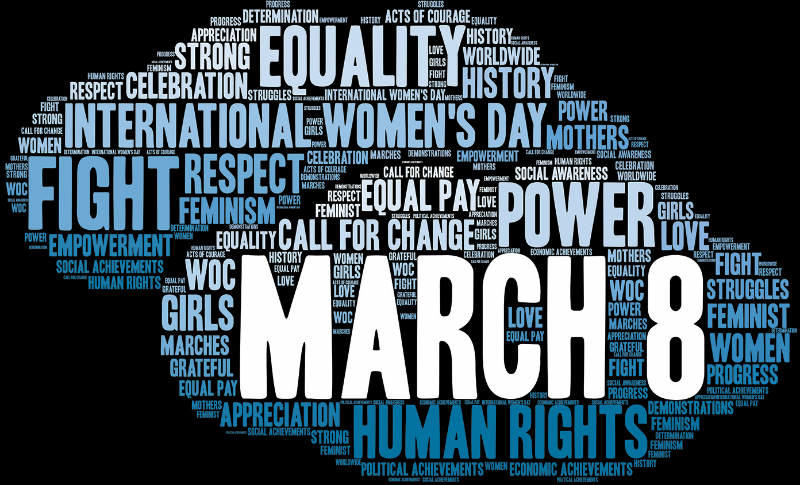 With International Women's Day (IWD) just around the corner on March 8, the Institute for Women's Studies in the Arab World (IWSAW) is planning a series of events to commemorate the occasion throughout the month of March. IWD is a global day celebrating the social, economic, cultural and political achievements of women around the world, and it is an opportunity for women and their allies to call for gender equality.
"For us, every day is International Women's Day, and that's the way it should be for everyone," explains Lina Abirafeh, director of IWSAW. "We work year round with a single-minded idea guiding everything we do: gender equality."
To kick things off, the institute is hosting an International Women's Day panel discussion led by Marguerite Helou and Manar Zeaiter on female political participation. The event on March 8 will feature leading gender and elections specialists in Lebanon focusing on the importance of engaging women in the political process, freely and without coercion.
"The idea is to really push the notion that women must be able to decide for themselves," says Myriam Sfeir, associate director at IWSAW. "It is women who must decide. It is women who have the right to vote when they want, and for whom they want. It is the woman who decides what to do with her future."
A week later, IWSAW will host a joint conference with LAU's School of Architecture and Design and London College of Fashion. The event is entitled Modern Bodies: Dress, Nation, Empire, Sexuality and Gender in the Modern Middle East, and will take place at Irwin Auditorium on Beirut campus. The conference will examine "the role of the dressed and undressed body in the formation, staging and interrogation of the modern Middle East" considering the effects of modernity, imperialism, diversity and colonialism on the region.
Also, in the lead-up to the parliamentary elections this May, IWSAW, in collaboration with the Lebanese Association for Democratic Elections (LADE), will host a panel featuring the women parliamentary candidates on March 23. The panel will provide a platform to discuss issues related to women's political participation.
"Things are changing at an incredible speed right now in Lebanon, but at the same time, some things, particularly laws to protect women, don't seem to be going anywhere," says Raja Farah, communications manager at IWSAW. "This series of events revolving around International Women's Day will highlight the urgent need for women's rights, with a particular focus on the electoral process, given that we have elections right around the corner."
Several other events will also be hosted throughout the month of March, which are listed on the events calendar and will be publicized on IWSAW's social media.