Jacques Saadé, Shipping Magnate and LAU Supporter, Passes Away
The founder of shipping giant CMA GGM group will be remembered for his drive, his generosity, and his passion to serve humanity.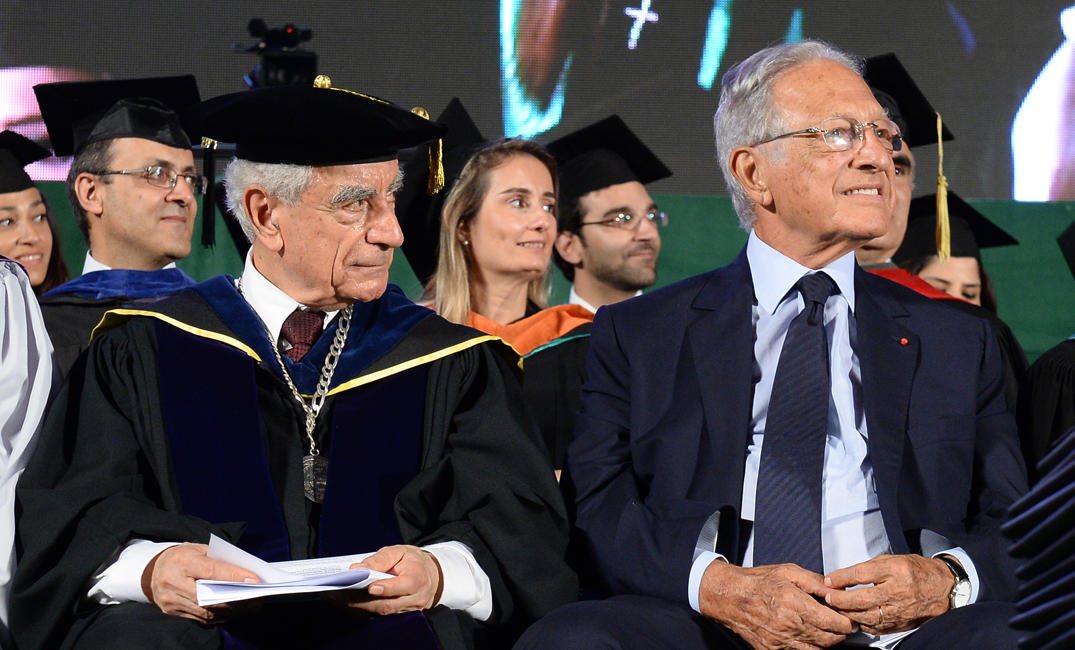 Founder of shipping giant CMA CGM Group Jacques Saadé passed away on June 24, 2018 in Marseille, France. He was 81.
Originally from Tripoli, Lebanon, Saadé left for Marseille in the 1970s, due to the war. Equipped with a degree from the London School of Economics, one ship, and a handful of employees, he launched in 1978 Compagnie Maritime d'Affrètement (CMA) in the south of France.
Today, with Saadé's visionary leadership and many acquisitions, CMA CGM Group is the third largest container transport and shipping company in the world. The group, still based out of Marseille and headed by his son, Rodolphe Saadé, is present in more than 160 countries through its network of over 755 agencies, with no less than 30,000 employees globally.
Aside from his tenacity in business, he and his wife, Naila, were staunch believers in giving back to the community, and established the CMA CGM Corporate Foundation in 2005. Run by his wife and financed by the Saadé family, the foundation has so far supported approximately 200 social and humanitarian associations with special focus on France and Lebanon.
"With the passing of Dr. Jacques Saadé, the world has lost a great man, France has lost a shipping magnate, Lebanon has lost a beloved son, and LAU has lost a caring benefactor," said LAU President Joseph G. Jabbra.
The generosity of Saadé and his family also touched those at the Lebanese American University (LAU), where he donated $500,000 toward the restoration of LAU Medical Center-Rizk Hospital's blood bank lobby, which bears the donor's name.
In his address to students at LAU's 2014 commencement ceremonies, Saadé had said: "Be demanding – first of yourself and then of others, and create solid relationships with your partners based on trust." During the commencement, he was honored with a Doctorate in Humane Letters for his contribution to the shipping industry.
Jabbra, who first met Saadé in June 2013, was in awe of his drive and passion to serve humanity through his shipping company. "While he is no longer with us physically, his ships that roam the oceans of the world day and night will continue to pay homage to his blessed soul and remind us constantly of the incredibly active life that he had on this earth," Jabbra said.