LAU and Al-Makassed Partner Up
MOU strengthens academic relations and boosts commitment to civic engagement.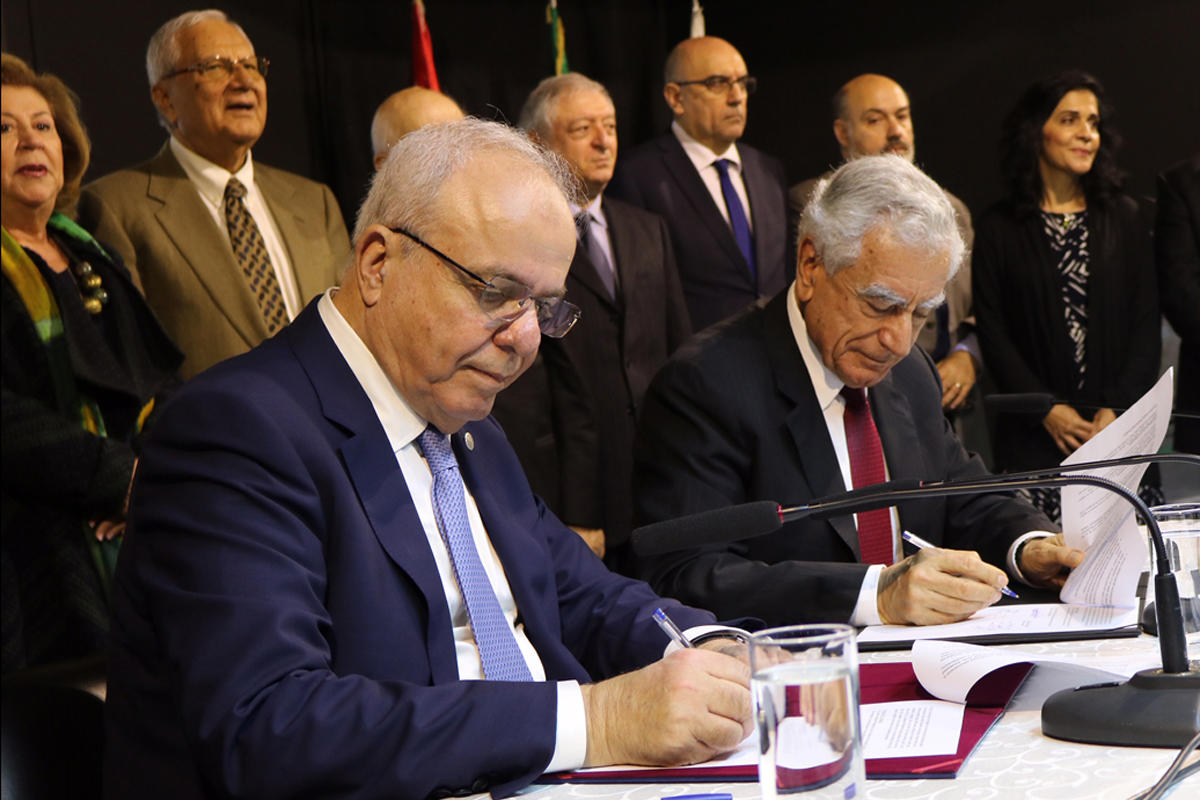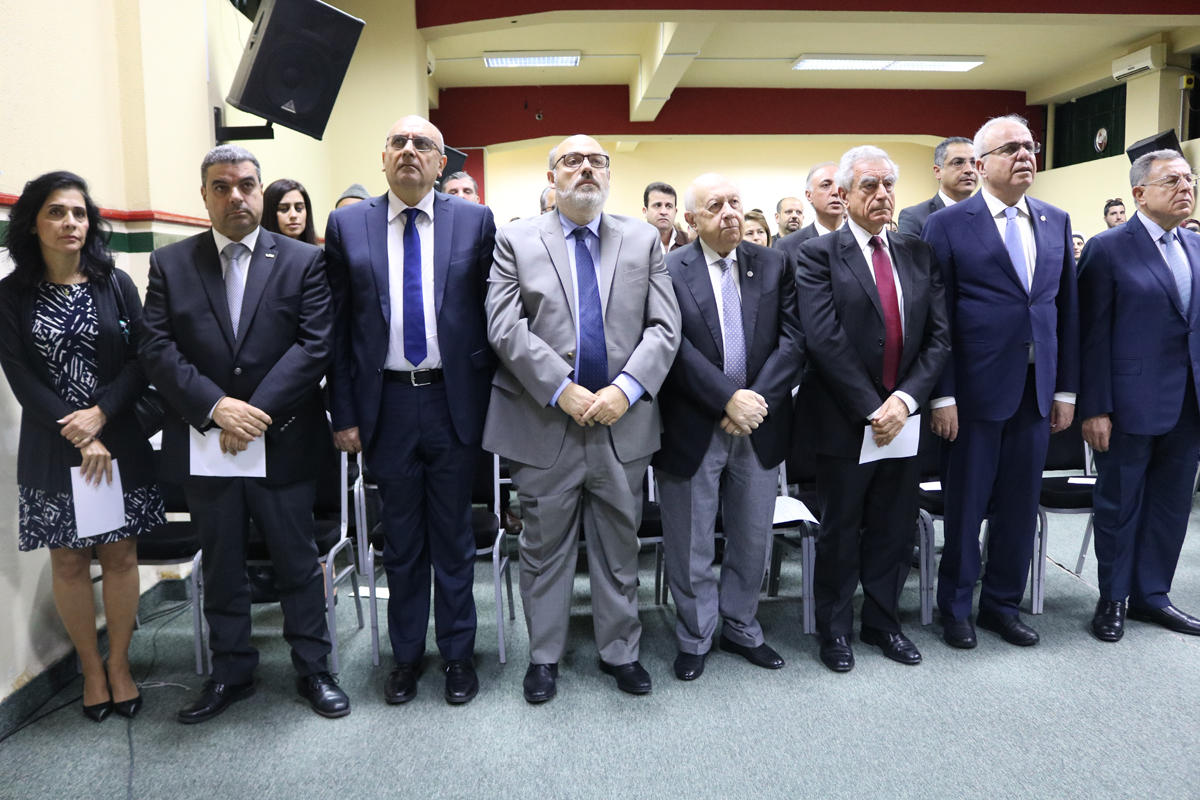 LAU has signed a Memorandum of Understanding (MOU) with the Al-Makassed Philanthropic Islamic Association to pursue joint academic endeavors such as providing merit scholarships to deserving Al-Makassed alumni and supporting the professional development of its staff, among others.
The signing ceremony took place on November 23 at the Khaled Bin Walid School campus and was attended by former Prime Minister Fouad Siniora, LAU President Joseph G. Jabbra, Provost George E. Nasr, Al-Makassed President Faisal Sinno, as well as academic and administrative leaders from both institutions. The initiative is in line with LAU's Third Strategic Plan (SPIII), which emphasizes pedagogical innovation, intellectual capital and creating a university without borders.
Dr. Sinno welcomed attendees, expressing the significance of partnering up with LAU, "a prestigious university that has been committed to the education of the whole person for generations." He said that this partnership was a natural outcome between "institutions that share a legacy of common human values." Pointing to the economic challenges that Lebanese youth face upon graduation, he said this joint endeavor aims to "empower them, generate a new wave of innovation in the education sector, and create more opportunities for a better Lebanon."
In turn, Dr. Jabbra showcased LAU's history in academic excellence and highlighted how the university has responded to the country's difficult economic situation by allocating $35 million to financial aid last year alone. "Considering the scale of economic challenges, that is not enough," declared Dr. Jabbra, expressing his hope that this partnership would "set an example for political leaders to consider means for innovation."
Assistant Vice President for Outreach and Civic Engagement Elie Samia then took to the stage to present the objectives of the MOU, which will stay in effect over the next five years. Samia highlighted how LAU will take on spreading a culture of civic mindedness, academic excellence, and the values of respect, diversity and equality. He also explained how Al-Makassed students can be involved in the different simulation programs LAU offers, such as the Model United Nations, while its staff will receive hands-on experience with innovative teaching and leadership training approaches.
Following the signing, Siniora praised both institutions for seeking out the agreement and said he looks forward to its implementation. He underlined the importance of "building quality education that is based on core moral beliefs" and called for the "natural evolution to achieve modernity and openness."