LAU and NDU Sign Major Agreement
AKSOB and FBAE to pursue joint academic, training and research endeavors.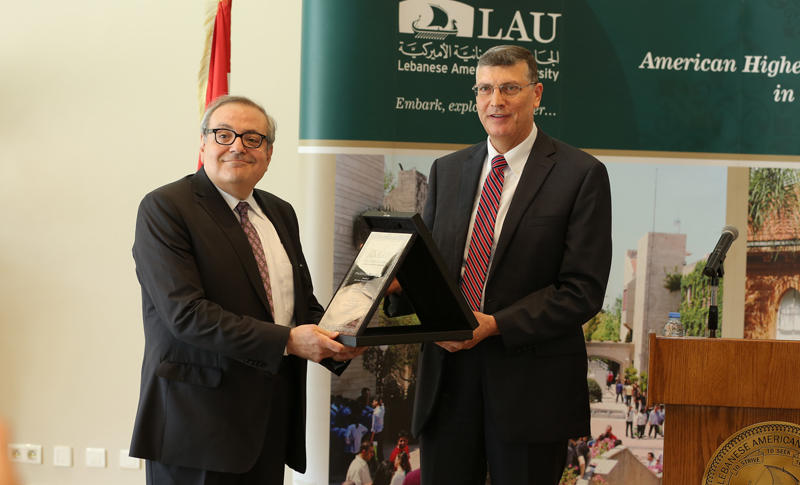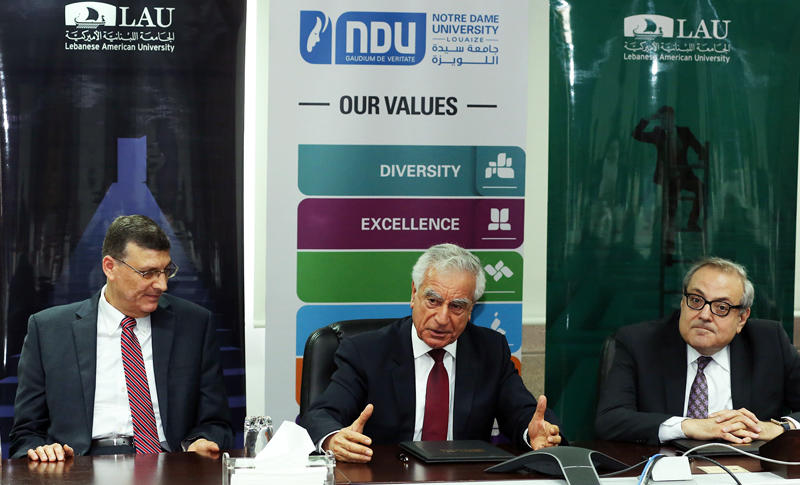 Representatives from LAU and Notre Dame University (NDU) came together at LAU's Byblos campus on Tuesday July 24, to sign a Memorandum of Understanding (MOU) which would pave the way for cooperation between LAU's Adnan Kassar School of Business (AKSOB) and NDU's Faculty of Business Administration and Economics (FBAE).
"Our two universities are joined by one mission, that is to serve the future generations and to nurture them academically," said LAU President Dr. Joseph G. Jabbra, stressing the importance of collaboration between universities, and noting that this is but a first step, with others to follow.
For FBAE Dean Dr. Fadi Karaa the agreement will "open wide horizons on a number of levels." His successor who will take on the deanship in August, Dr. Viviane Naimy, agreed, stating that informal partnership between both universities "has already been in place for years, evident in the various tournaments that are hosted at NDU every year."
AKSOB Interim Dean Dr. Said Ladki spoke about "reaching new heights of academic excellence" thanks to select faculty and staff working at the school. He also stressed his optimism in a brighter future for both schools.
The MOU entails partnership over a series of endeavors, including academic training and research, scholars' and speakers' exchange, as well as faculty, researchers and student exchange.