LAU Commemorative Book in the Works
The entire university community, past and present, is invited to take part!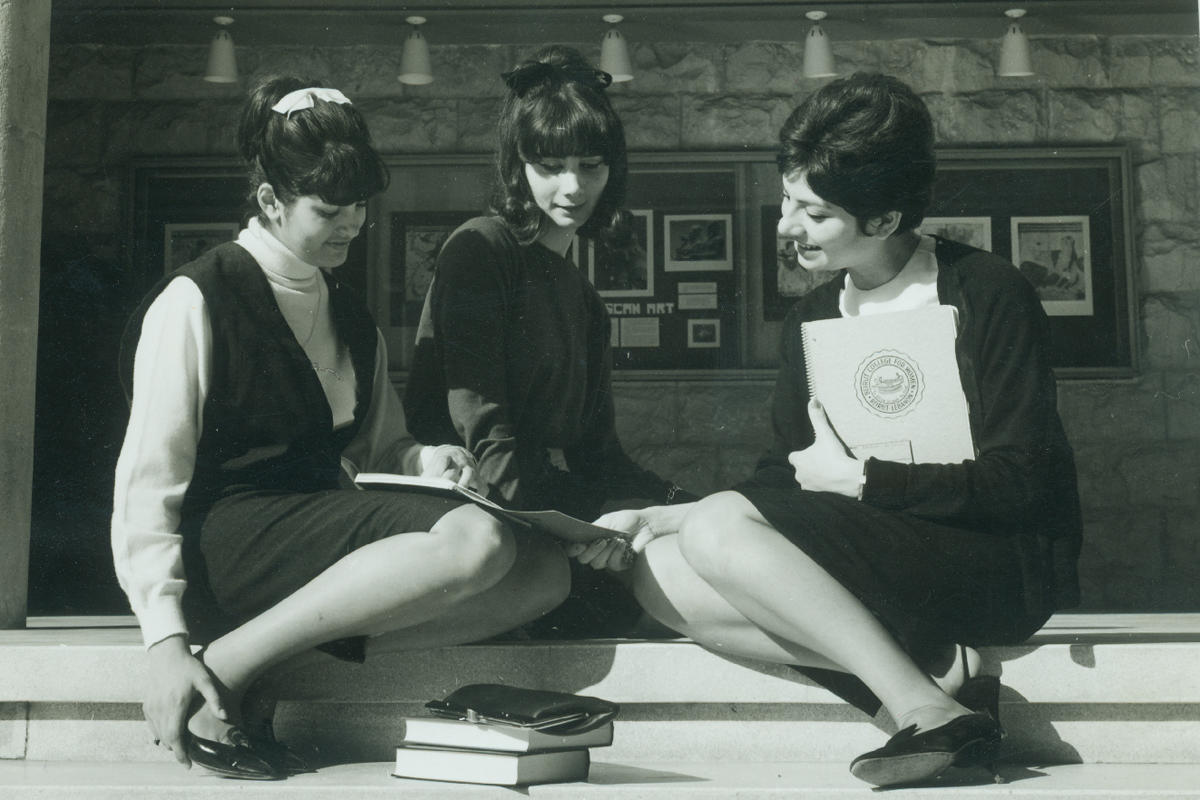 From its roots as the first school for girls in the Ottoman Empire to a leading modern university, LAU's history spans 183 years, during which time it has pushed education forward and laid the cornerstone for women's higher education and empowerment in the region. For the most part, however, this history remains unwritten.
Realizing the importance of recording LAU's rich past, the President's Cabinet, with support from the larger LAU leadership, has launched the production of the LAU commemorative book project. It will be spearheaded by former Assistant Vice President for Marketing and Communications Peggy Hanna as a project team leader in close collaboration with the MarCom team and Maria Bashshur Abunnasr, an independent scholar, oral historian and consultant who will be the managing editor of the book.
"LAU's impressive achievements over the decades deserve to be recognized and reflected through a book that tells the LAU story in a way that has never been told before," said President Joseph G. Jabbra in a commentary. He declared that the book will convey "LAU's thrilling growth and expansion through strong imagery" and will give readers the chance to live through the emotional memories of those who have been part of the LAU journey.
Indeed, the commemorative book team has conducted extensive research – including poring through scattered archival resources and conducting preliminary interviews. From alumni to former and current faculty and staff, a diverse pool of contributors shared their memories and stories, and helped identify the main themes which will form the content base of the book.
For Hanna, the project will help "support with evidence" the role that LAU has played over generations, impacting Lebanon and the region during critical moments in history. Having been affiliated with the university for so many years, she has strong faith that the project can act as an open invitation to every member of the LAU community to pitch in.
"This would be the first comprehensive narrative of LAU's history, from its founding to the present, serving to cohere LAU's different generations within a unified institutional legacy," Dr. Abunnasr said. The editorial team will use an approach based on documentation, including visual, testimonial and archival, "to reinforce the sense of pride and belonging of the LAU community."
Indeed, the creative, editorial and archival experts who are working on creating this book are counting on students, alumni, current and former faculty and staff, families and friends who are connected to the American Junior College for Women (AJCW), Beirut College for Women (BCW), Beirut University College (BUC) and LAU to come forward.
"LAU's community always enquired about a reference document given the history of LAU and its many transformations," said Hanna. "And while Dr. Jabbra has been a great narrator of its history, he has also been a champion of the institutionalization of LAU, and it is time we explore a shared understanding of our history. For this, we need the rallying inputs of our community."
"Anything – from sharing a memory to photographs, old term papers, postcards and letters – will go a long way in helping us connect the dots," Abunnasr added.
The book will also serve a larger role than just documenting milestones in LAU's history. "It will offer a sense of pride and belonging to alumni, students, faculty, staff and friends of LAU, who will ultimately find joy in having it in their homes, or giving it as a gift to others," said Dr. George Najjar, vice president for advancement. "It will be a testimony to how LAU historically has and continues to adhere to its very mission: academic excellence, student centeredness, advancement of scholarship, civic engagement, education of the whole person and the formation of leaders in a diverse world."

To share photos, documents, and stories with the commemorative book team, write to LAUbook@lau.edu.lb or call 03 791314, ext. 1273, 1937 or 1917.