LAU Gets Down to Fitness
Fit Fair promotes a healthy lifestyle, and gets students, faculty and staff down to the beat!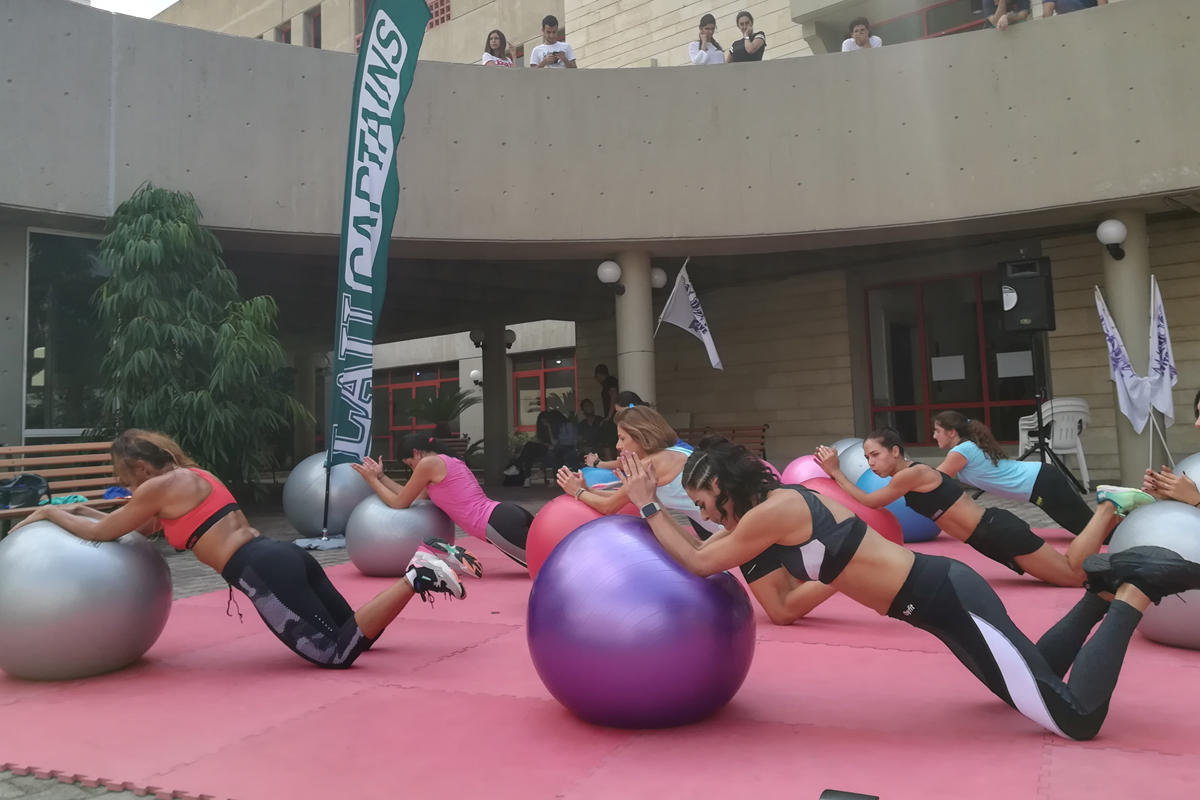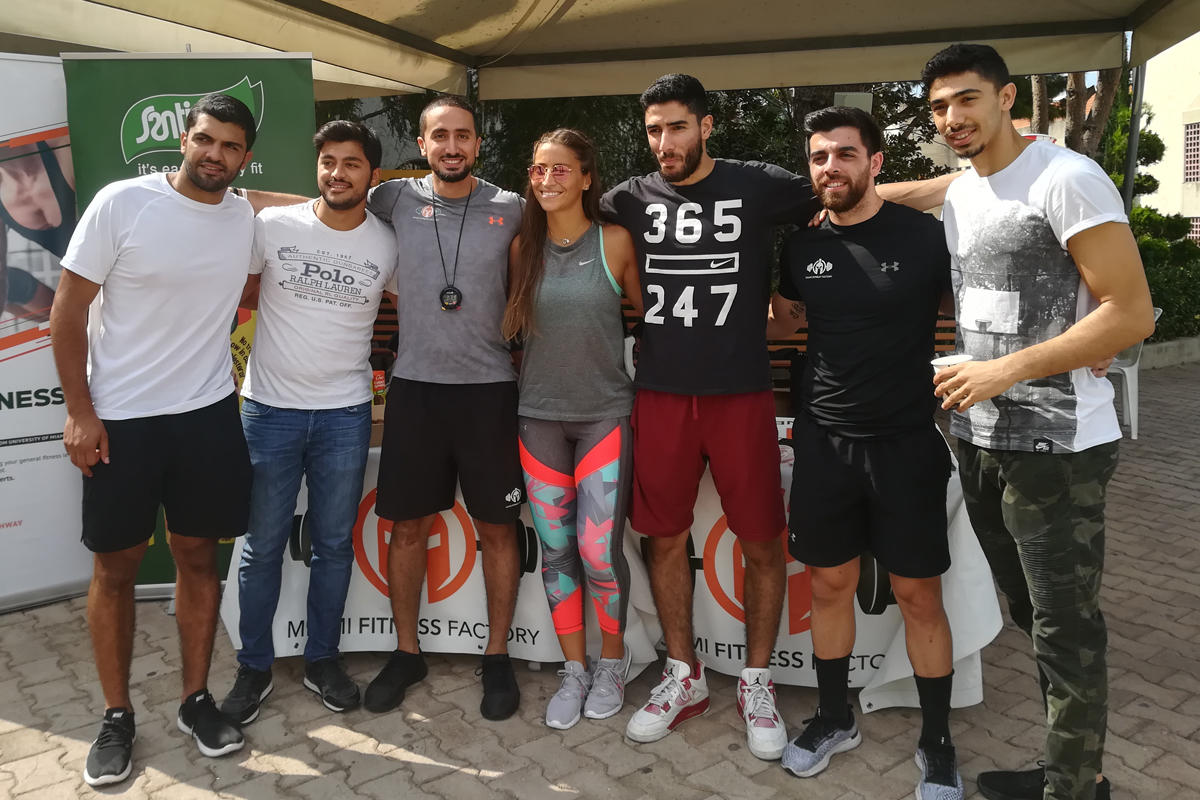 The fountain area on the Byblos campus was busier than usual as the Athletics Department hosted the second annual LAU Fit Fair on Wednesday, October 10.
"We believe that our role in athletics is not bound to the gym and courts," said Athletics Coordinator on Byblos campus Karen Chammas. "We have always encouraged the LAU community to lead a healthy lifestyle and engage in sports and other healthy habits."
Indeed, economics major Jean-Michel Akkari toured the booths set up on campus enthusiastically. "I haven't been going to the gym lately, and this motivated me to get back into shape," he said, noting how he learned about new technologies on offer through the fair.
"The Athletics Department had reached out to health clubs and suppliers to offer special discounts for LAU students," explained Chammas. In fact, the different fair participants got creative promoting their offerings, with free healthy snacks, vitamin water, bowls of fresh apples and some equipment for students to try.
Nearby, a very high-intensity workout was taking place, and students joined in spontaneously. Shortly after, another group quickly formed a Body Pump class, followed by the LAU cheerleading team, all dancing to blasting, energetic music.
"Regular workouts are important for both mental and physical health," pointed out Georgette Salem, a third-year pharmacy student. Her friend, Elsa Waked nodded in agreement. "It helps us stay sane in the face of a demanding study load," she joked.