LAU-NY's 6th Annual Gala Raises Funds
More than 150 benefactors attended LAU New York's gala dinner to celebrate and support the Institute for Women's Studies in the Arab World.
By Elida Jbeili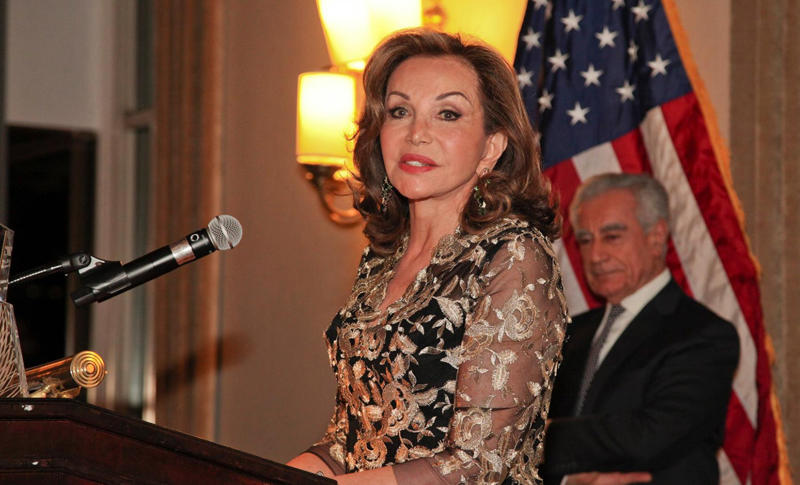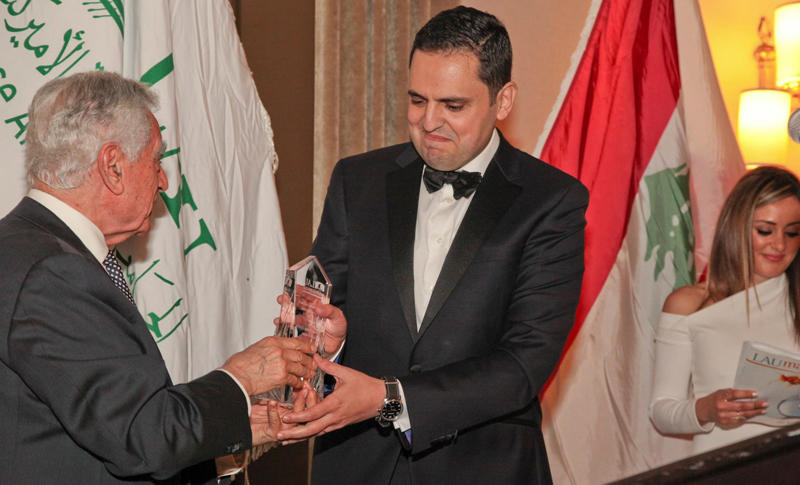 LAU New York held its sixth annual gala on April 26 at the New York Athletic Club overlooking Central Park in Manhattan. The gala was a memorable night filled with music, laughter and a silent auction. The packed house of supporters gathered to honor LAU's legacy as a school founded by a woman, for women, with this year's proceeds earmarked for LAU's Institute for Women's Studies in the Arab World (IWSAW). Established in 1973, IWSAW is a pioneer in academic research on women in the Middle East and seeks to empower women through development programs and education.
Guests at the gala were shown a video produced by IWSAW on their work with disadvantaged women in Lebanon. One of IWSAW's many community outreach initiatives is to teach women – both Lebanese and refugees in the country – basic life skills to better their living situations and those of their families. The women learn about topics such as food safety, childproofing their homes and family planning that will have an immediate and lasting impact. IWSAW also trains social workers in Lebanon to incorporate the basic life skills training into their practices.
The LAU NY Gala has become a significant gathering for the friends and supporters of the university, and provides an opportunity to honor special individuals and showcase their achievements. Ed Shiner, director of alumni and special projects at LAU NY, remarked, "The gala is not only a fundraiser but a wonderful time to bring the LAU extended family together to celebrate the university's growth and development and to reinforce its mission."
LAU President Joseph G. Jabbra presented the prestigious Sarah Huntington Smith Awards to Aida Sharabati Shawwaf, a humanitarian focusing on women's education in the Middle East and Syrian refugees in Lebanon, and to Majdi Ramadan, consul general for Lebanon in New York.
Jabbra reminded guests of Sarah Huntington Smith's long journey from Norwich, Connecticut to the shores of Beirut. "She decides to give up all material possessions in 1835 to establish the first institution, perhaps in the world, for the education of women in the Ottoman Empire. That institution is now LAU," he exclaimed.
Honoree Shawwaf is a strong advocate for women's education in the Middle East. She spoke passionately about the importance of IWSAW focusing on women's education to alleviate many social ills, including poverty, family health and illiteracy. "IWSAW's work will contribute to real cultural change leading to a more equitable society with equal access to economic and political power for all," Shawwaf said.
The second honoree of the evening, Consul General Ramadan, has served the Lebanese community through extensive outreach, interaction and promotion of all events related to the Lebanese diaspora in the northeastern US. Ramadan thanked LAU for the award: "LAU provides an education that empowers individuals and prepares them to deal with complexity and change. It instills confidence and a sense of social responsibility in them; and, above all, the ability to question what one is told or presented with. You are a community that gives, and I am thankful for that."
Journalist Rita Zihenni kept the audience entertained as the master of ceremonies, as did Lebanese tenor Amine Hachem with Brian Holman on the piano, who gave stellar performances throughout the evening. Guests bid on luxury items as part of the silent auction, which raised over $7,000 for IWSAW by the end of the evening.
Jabbra affirmed the sentiment of the night, stating, "With your support, we will continue to carry out our educational mission with determination and drive. Excellence is our passion; LAU is our pride."