LAU Signs Collaboration Agreement with Saint Mary's University
Partnership promises joint academic, research and professional exchange opportunities.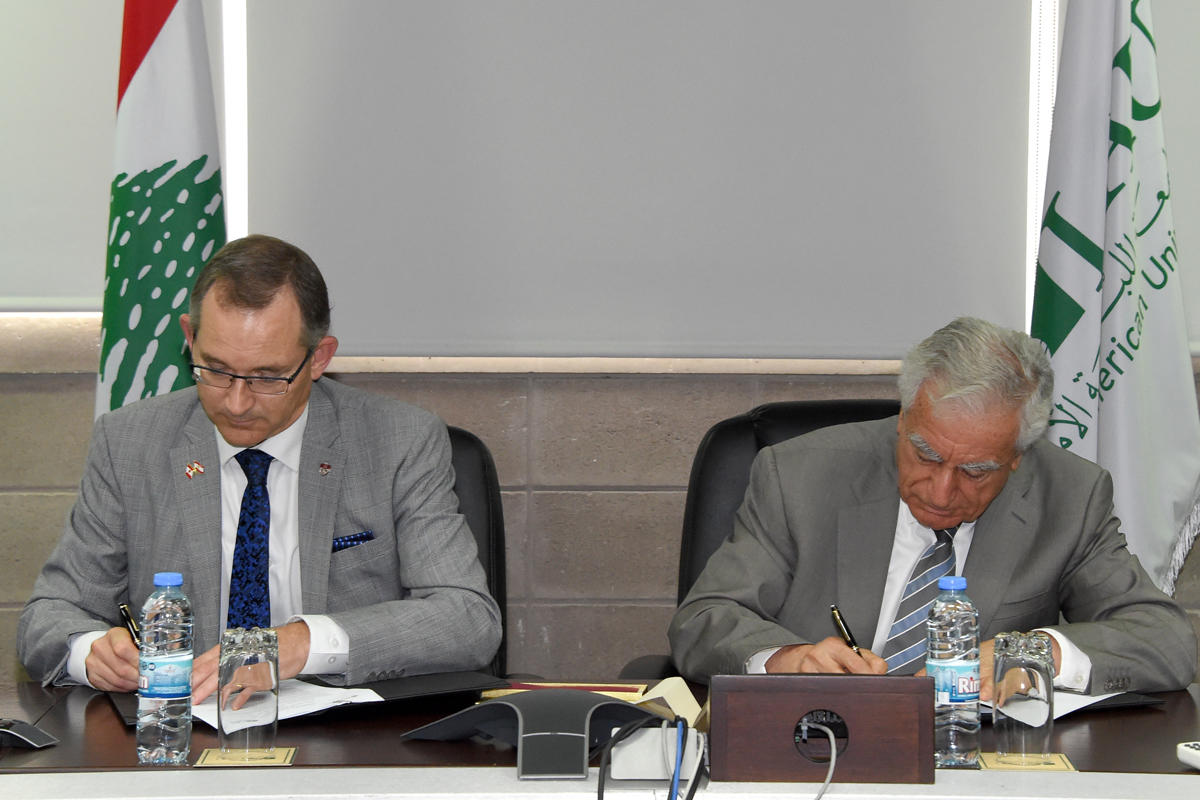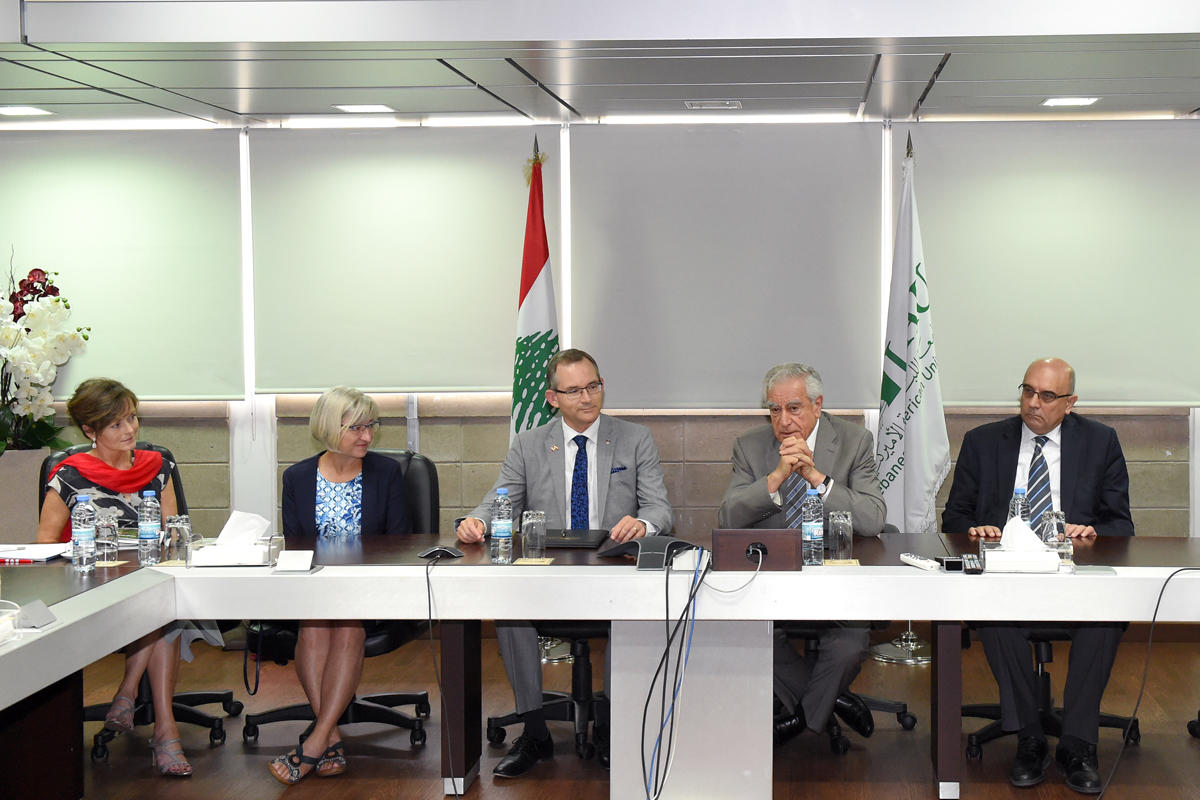 LAU has opened a new door for collaboration with Saint Mary's University (SMU), one of the oldest institutions of higher learning in Canada, which will pave the way for academic and professional exchange, joint research and short-term academic programs, among other opportunities.
On October 9, President Joseph G. Jabbra welcomed SMU President Robert Summerby-Murray to sign an agreement between the two universities at the Jamil Iskandar Conference Room on Byblos campus. In line with LAU's Third Strategic Plan (SPIII), this initiative is the most recent among a series of other agreements signed to transform LAU into a "university without borders."
When introducing SMU at the signing ceremony, Dr. Jabbra spoke sincerely of the university where his academic career was launched, having spent 19 years both as a faculty member and later as vice president.
"We, as a university, have not only the responsibility, but the obligation to instill in our students a culture of dialogue," Dr. Jabbra told those present, including a delegation from SMU, a representative from the Canadian Embassy as well as LAU leadership, faculty and staff.
With roots dating back to 1802, SMU is regarded a national leader in international and intercultural education, boasting partnerships with 40 institutions worldwide. It is notably the only Canadian university to offer a BA in Entrepreneurship, and is considered a pioneer in mentoring and developing innovators and entrepreneurs across disciplines.
Jabbra pointed out how the two institutions have "striking similarities" in terms of vision and strategic plan, especially when it comes to fostering a "culture of civic mindedness" among students.
In his statement, Dr. Summerby-Murray emphasized the importance of the collaboration. He felt that "the welcoming from LAU has been very heartening," which came to complement "the strength of the connection that exists already." He added that he looks forward to bringing this agreement to life, especially as "we have a very strong foundation to build on," referencing support from the Canadian federal and provincial governments as well as deeply-rooted ties between Lebanon and Canada.
In fact, "a sizeable group of business leaders in Halifax hail from Lebanon," noted SMU Admissions and Recruitment Director Marie Braswell. Passing on a message from the Lebanese Chamber of Commerce in Nova Scotia, she said that many of them "are waiting with open arms to welcome students from Lebanon." After pointing out SMU's close partnership with the Lebanese community and affiliation with the chamber, she spoke of the university's spirit of diversity, with 29 percent of its students coming from 118 different countries.
The signing closed with an exchange of symbolic gifts between the two presidents as a token of gratitude for the partnership. Much to the excitement of everyone in the room, both presidents agreed that the partnership will be put into effect in the near future. By the end of this month, LAU's Assistant Vice President for Student Development and Enrollment Management Abdo Ghié will be visiting SMU to start looking at program collaborations, student mobility, faculty and curricular exchange opportunities.