LAU Student Maya Reaidy Wins Miss Lebanon 2018
The fifth-year pharmacy major is now off to compete in Miss Universe.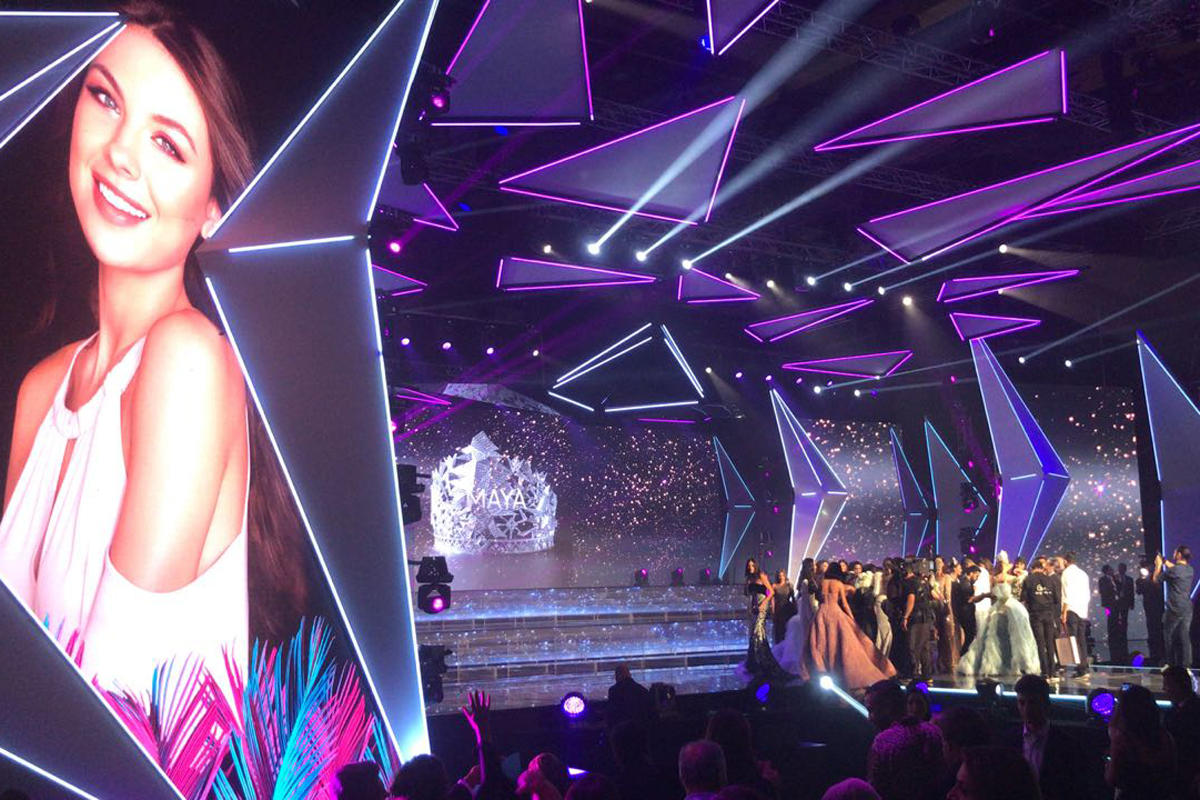 LAU student Maya Reaidy has been named this year's Miss Lebanon. The pharmacy major was crowned to enthusiastic applause at Forum de Beirut on September 30.
But Reaidy's win is not the only thing tying LAU to the pageant.
Reaidy and her fellow contestants made up the first cohort of Miss Lebanon hopefuls to receive extensive training over several weeks this summer at LAU on topics many would not necessarily associate with the pageant world, including gender equality, negotiation, conflict resolution and public speaking. The training was run in collaboration with LAU's Institute for Women's Studies in the Arab World (IWSAW), the Communication Arts Department, and the Outreach and Civic Engagement Office.
Following her win, Reaidy said that she is ready to represent Lebanon in the upcoming Miss Universe pageant, due to take place in December. "I feel empowered by all the support and training I've received," she said, further thanking the Miss Lebanon Organization.
During their training at LAU ahead of the pageant, the 30 Miss Lebanon contestants gathered on Beirut and Byblos campuses for hands-on learning that included seminars and trips off campus intended to foster a sense of civic engagement. Many of the young women agreed that the training was a welcome change to how the pageant is run, and was in fact what encouraged them to apply in the first place.
In a previous commentary on the training, LAU's Chair of the Communication Arts Dr. Jad Melki said: "We tried to inject some feminist ideals and empower the contestants to powerfully represent their true intelligent, strong and accomplished selves, and to effectively champion social justice causes in our society."
For IWSAW Director Dr. Lina Abirafeh, Reaidy now has a bigger role to play. "She has invariably become an ambassador with a responsibility to project the Lebanon we want to see – one that promotes equality, diversity and rights – not just physical traits." Referring to the training, she is hopeful that some of the contestants will "start to think differently about their role and responsibility for the next generation of women leaders. This is the beginning of a process. After all, every woman deserves to know what her rights are, and what she can do to fight for equality."