LAU's First Case Competition
Students create their own version of the competition to help their peers showcase their innovation and creativity.
By Farah Taha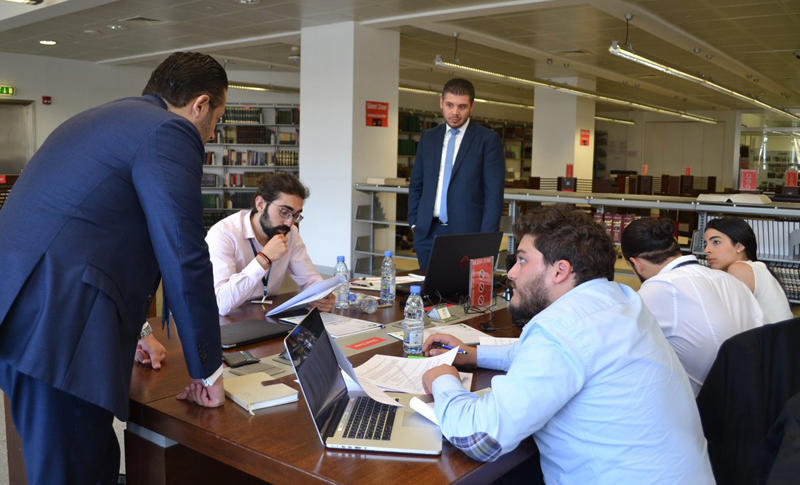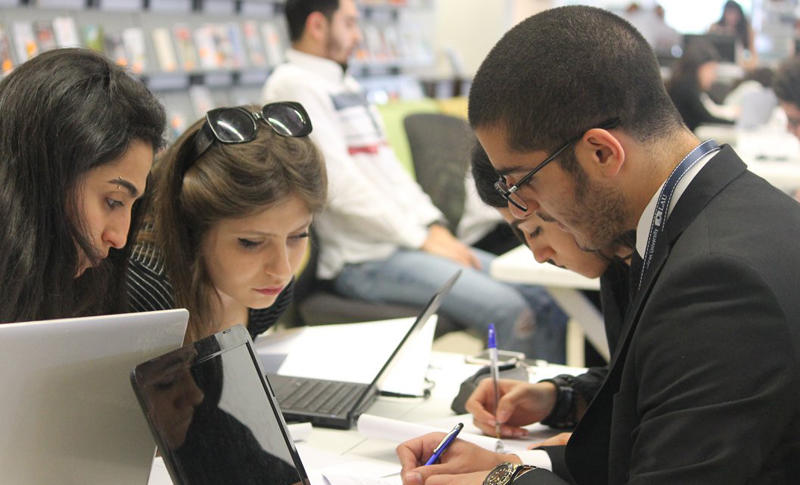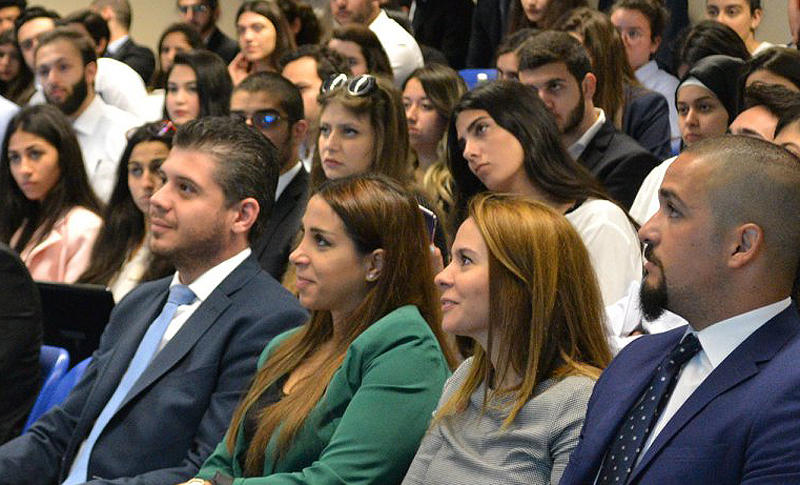 Over two intense days on April 21 and 22, 41 teams from universities across Lebanon participated in the LAU Case Competition, a student-led initiative that has succeeded in creating a space for students to meet, network, and collaborate with professionals from different industries and compete to solve real-life business cases.
The experience trains competitors to think critically about business problems and to come up with innovative solutions, skills they will need in the professional world.
Zakaria Jouni and Badih Salha, lead consultants and founders of the LAU Case Competition, which promises to become a yearly event, decided to create their own version of the competition at LAU after struggling to find opportunities abroad.
"As we were trying to apply for case competitions around the world," said Jouni, "we were rejected because we were non-US students and residents of Lebanon. But this obstacle did not stop us, and we decided to stay here, at LAU, our home, and do things our way. Thus the LAU Case Competition was born."
The competition's organizers invited students from universities across Lebanon to participate. Each team was composed of four undergraduate students, and presented with four case studies from the participating firms – Ernst & Young (EY), Cisco, Leo Burnett, and Careem – that demanded focus, quick thinking and innovation in order to find the best solutions.
Winners were awarded their prizes at the closing ceremony on Sunday before a crowd of excited student participants, representatives of the partner companies, faculty, staff, as well as LAU President Joseph G. Jabbra.
In his address to the students, Jabbra affirmed that, "We have a motto at the university: the 21st century belongs to the innovators… Education is absolutely essential, but no longer sufficient. In order to stay ahead of the curve, over and above education, we need to be innovators."
The company representatives all said it was difficult to choose the winners of their cases.
Nadim Dimashkieh, senior director at EY, applauded the teams and organizers for their professionalism and announced LAU students Julie Assaad, Wendy Hajj, Fares Ghoul and Charbel Saade as the winners of the case, giving them each the opportunity to undertake an internship at EY at the time of their choosing.
"As a first-year student, I learned today what I will be learning in the coming years," said Assaad. "So this experience kind of summed up everything that my major encompasses: networking, meeting teams – and the stress."
Hani Raad, general manager at Cisco Middle East, announced that the winning team, comprised LAU students Rayan Audi, Elie Fatteh, Joey Feghali, and Chadi Osseiran, would receive a wireless networking hardware device worth 1,000 USD to help them bring their product to life. Raad also recognized three other teams for their excellent work and offered them, along with the winning team, the opportunity for mentorship and engagement with the Cisco team.
Diego de Aristegui, communication director at Leo Burnett MENA, emphasized how "it was refreshing to see the high quality of thinking and entrepreneurial minds of students. I really admire LAU for carrying these sorts of initiatives." The winning team received internships at Leo Burnett.
Nour El Assaad, marketing manager at Careem, awarded winners credits for the company's services, certificates, an opportunity to spend the day at their offices, a chance to meet a Careem executive, and, for first-place winners, an internship as well.
The biggest surprise of the night came with one team's triple win. Karam Aawar, Lara Al Bashouti, Mira Al Kamand, and Maysaa Shehadeh, all from Rafic Hariri University, won the Leo Burnett Case Award, the Careem Case Award, and the LAU Case Competition Award, a special monetary prize given to "the team that showed the utmost dedication, professionalism, innovation and creativeness in the competition," according to Salha.
Literally jumping for joy, Shehadeh said, "This was an amazing opportunity. This is a pivotal moment for us. We believed in ourselves and our ability."
After the competition wrapped up and the guests filed off campus, Salha stated, "What we're aiming for is much bigger than this; this is only the beginning."