Lebanese Econometric Study Group Convenes at LAU
Econometric scholars from around the world share and receive reviews on their research.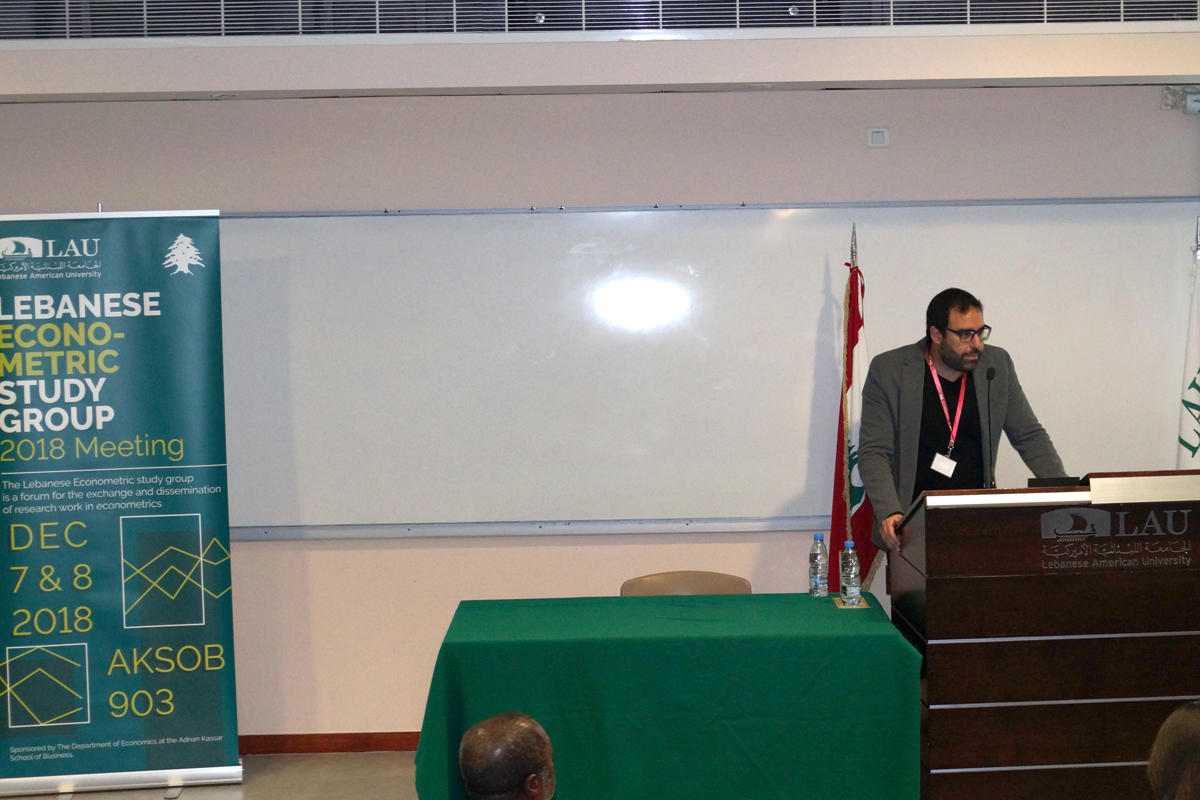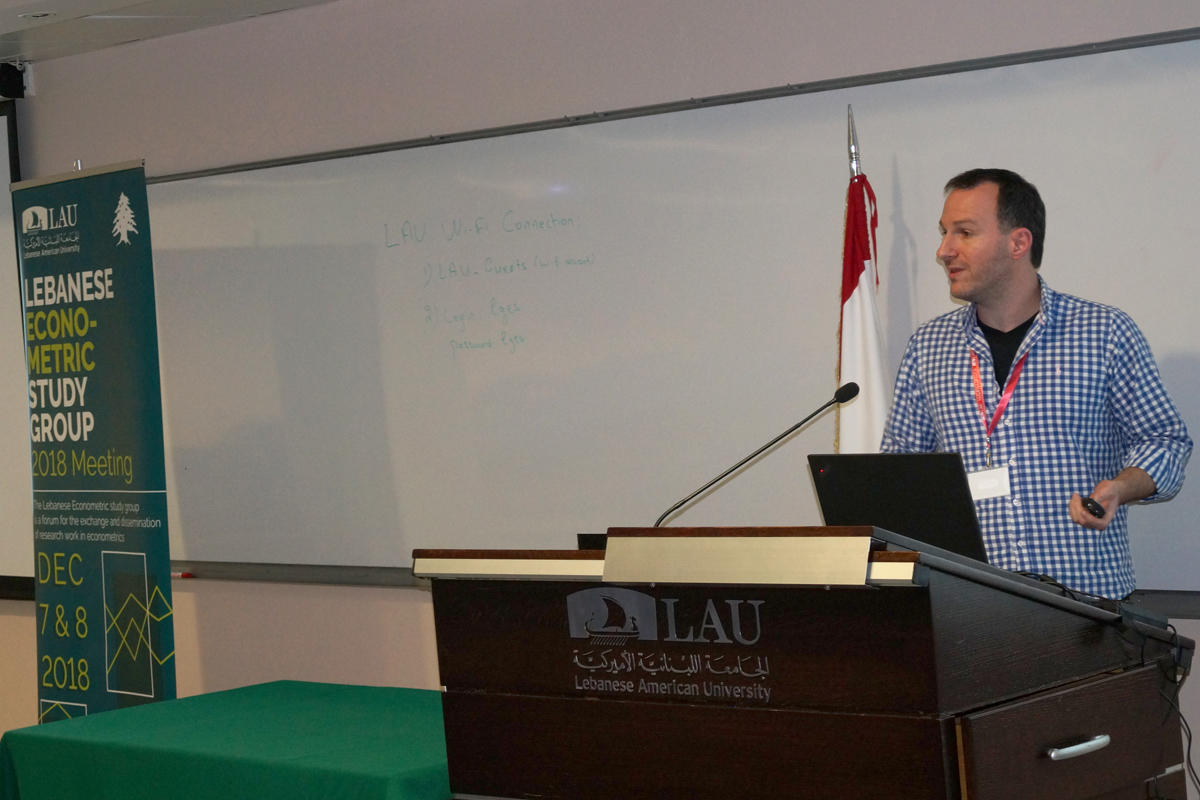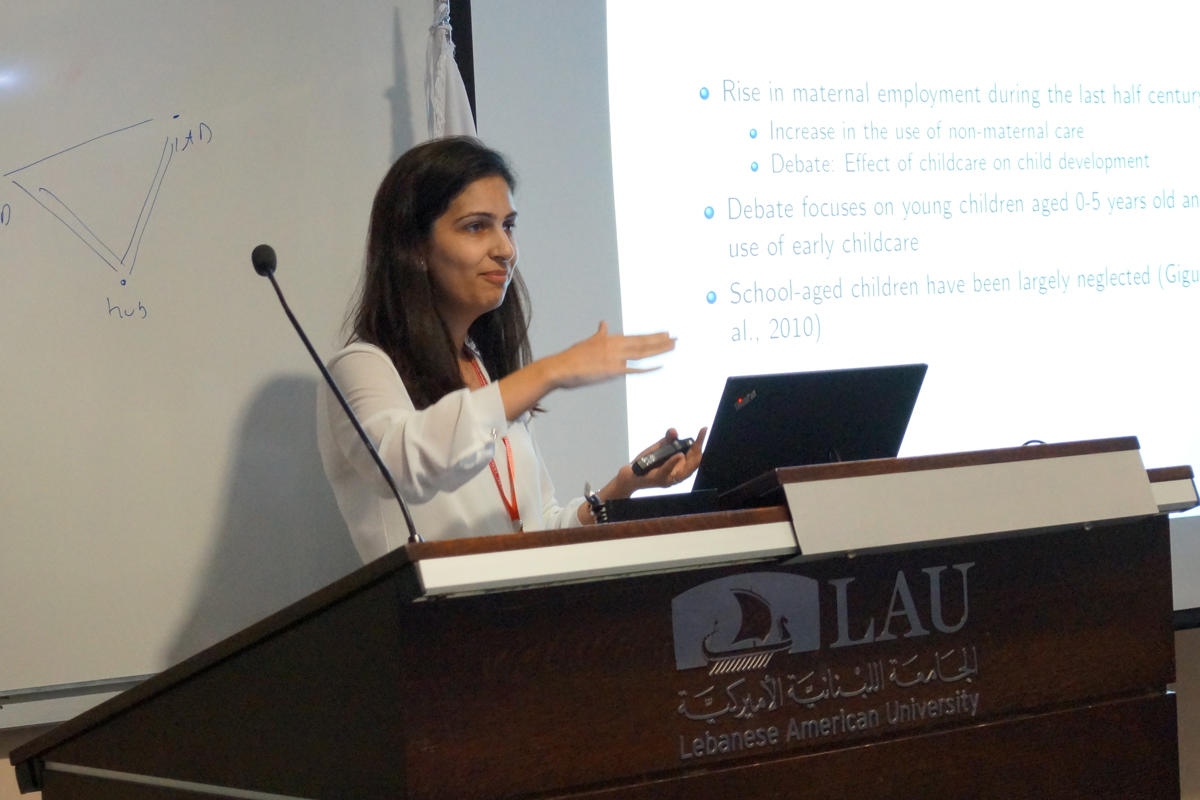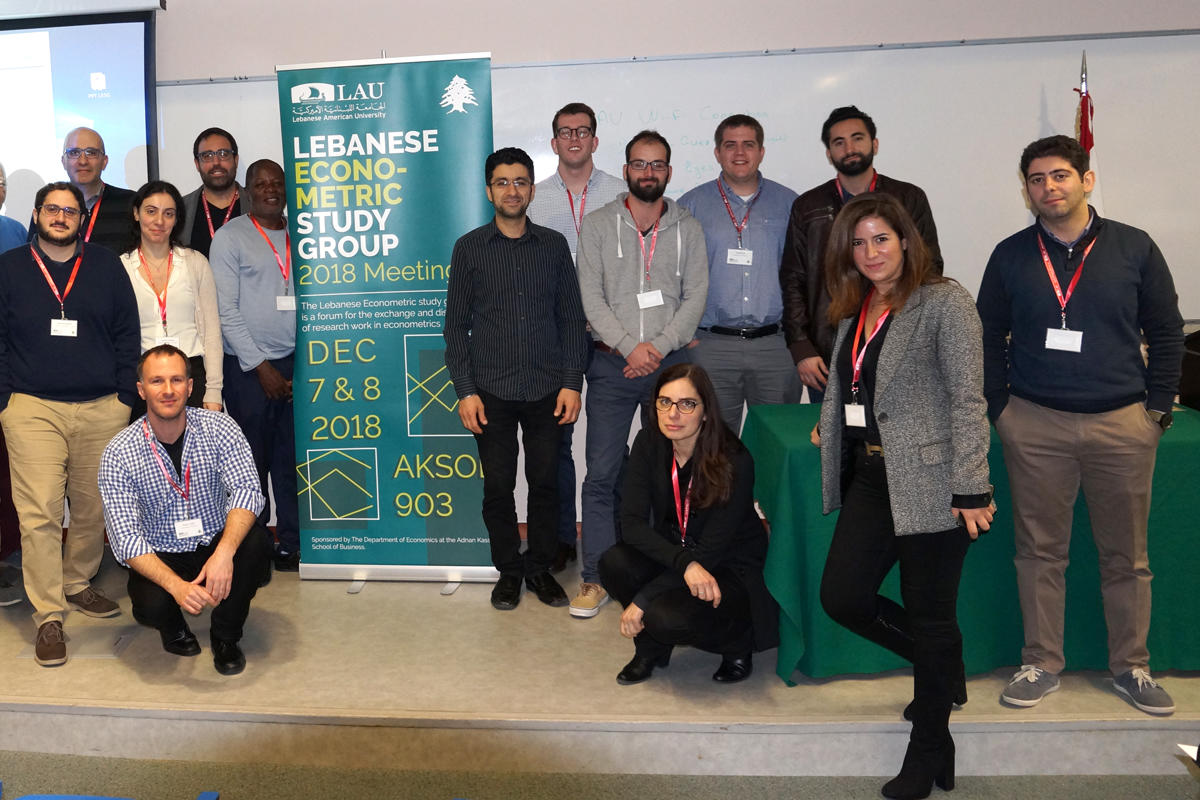 The Department of Economics at LAU hosted the Third Annual Workshop for the Lebanese Econometric Study Group (LESG), a forum that facilitates the exchange and dissemination of research among econometricians. The event took place at the Adnan Kassar School of Business (AKSOB) on Beirut campus.
LESG was co-founded by Professor Elie Tamer from Harvard University and Assistant Professor Rami Tabri of the University of Sydney. It was created to bring together econometricians of Lebanese background to support those working in Lebanon and the region, as Dr. Tabri explained during the opening remarks. "It was only a few years back that Dr. Tamer reached out with the idea of starting a network for Lebanese economists and econometricians," he said.
In his welcome address, Associate Professor Walid Marrouch gave an overview of the Economics Department, highlighting the graduate degree in Applied Economics and the school's heavy involvement in research endeavors that are specific to the Middle East. "Our own dean at AKSOB, Dr. Wassim Shahin, has recently been elected president of the Middle East Economic Association (MEEA)," he pointed out, adding that LAU will be hosting one of MEEA's biannual conferences in October 2019.
Dr. Tamer thanked LAU and the department for sponsoring this year's forum for the first time, as it had been held at the American University of Beirut for the past two years. "I expect it to continue to alternate between the two universities, as it's quite important that it always takes place in Beirut," he added, explaining that there is a sizable group of high-profile Lebanese econometricians living abroad.
But the forum is no longer limited to Lebanese econometricians and has grown to include diverse scholars from around the world who convene to peer review each other's work. Twenty of them presented at the two-day forum, in addition to local scholars.
"In the future, they are looking into gearing their work toward policy-related questions – specifically those of relevance to the Middle East," said Chair of the Economics Department Ghassan Dibeh, who is also the editor of a peer-reviewed academic journal, Review of Middle East Economics and Finance. Referring to both the journal and the forum, Dr. Dibeh highlighted how economists from Lebanon and the region not only convene, but "synergize their efforts to input on problems of the Lebanese and regional economies."
One such example of applied econometrics research is by LAU's own Assistant Professor of Economics Nagham Sayour. She presented on the effects of providing and subsidizing after-school care on child development and maternal labor market outcomes. Her research raises the question of whether governmental programs for after-school care would encourage mothers to work, and whether they have any effect on children's development. Based on children of primary-school age in Quebec, Canada, Dr. Sayour's research is a rare look into that age group, which she hopes to replicate for Lebanese children and their mothers, where much less data is available.
"For one, grandparents seem to be the typical after-school childcare providers in Lebanon – which I suspect will lead to very different findings, especially regarding the children's emotional development," she pointed out.
Dr. Dibeh plans to steer work at the department from purely academic toward having more policy relevance. "Whatever structure that form entails, we are aiming to bring in a public policy lab, as well as briefs, through which we will engage students, faculty, non-governmental organizations and the public sector," he said, adding that the department will be expanding in the near future to mentor students on informing public policy.