Lebanon's Regional Media Goes International
Communication arts faculty member is elected MENA representative of global association.
By Hanan Nasser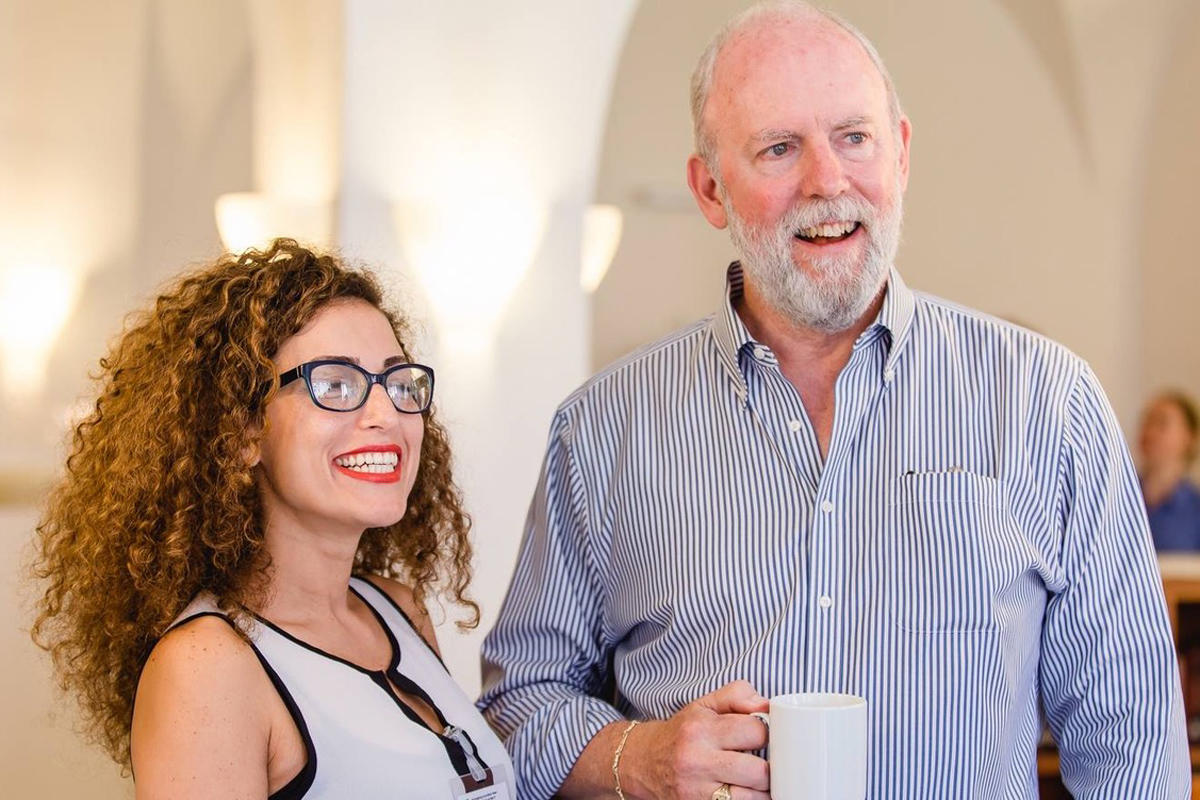 Assistant Professor of Multimedia Journalism Dr. Claudia Kozman has become the MENA representative of the International Communication Division (ICD) of the Association for Education in Journalism and Mass Communication (AEJMC).
The Washington-based AEJMC is the second-largest international communication association in the world, whose mission is "to promote the highest standards for journalism and mass communication in education." In an effort to bring more of an international perspective, the ICD created four regional divisions, including one for MENA.
Though she is currently in academia, Kozman began her career as a sports journalist. She worked for 13 years as a reporter and represented Lebanese media in various regional and international competitions, the most notable of which was the 2002 Winter Olympics in Salt Lake City, Utah. After receiving her PhD from the University of Indiana, and at the outset of the Arab Spring in 2011 and the subsequent war in Syria, Kozman's research focus shifted.
"I still count sports as my sub-specialty, but now my bigger specialty is Lebanon and the Arab region," she said, adding, "I know it will sound cliché, but I really felt that I had an education from abroad, and I wanted people to benefit from it in my country."
She began a project in collaboration with Department of Communication Arts Chairperson Dr. Jad Melki in which they study access to media and its uses by Syrian refugees based on a survey of 2,192 people displaced in Lebanon, Jordan, Syria and Turkey. "I thought we needed to do more research on both Lebanon and the Arab region," she explained.
Their most recent paper, "News Media Uses During War and Conflict: The Case of the Syrian Civil War," was published in 2018 in the Q1 academic journal Journalism Studies. Two others from the same dataset were presented last year in conferences in San Diego, USA and in Limassol, Cyprus, and will be submitted for publication soon.
Kozman and Melki's research explores accessibility to news media during periods of conflict with the ultimate aim of offering "a better understanding of how news sources can deliver appropriate content to populations during dangerous and uncertain situations," according to the abstract.
"We, the people who are from the region, are most qualified to do this research because we understand all these ins and outs and how it works," Kozman noted.
"The value and the significance of all these studies is that they are done on a region that nobody knows anything about," she said. While there are many theories tested in a foreign context, Kozman explained that having the opportunity to test them on the Lebanese and Arab media "adds to the literature."
This is why being selected as the AEJMC MENA representative is a significant step in her efforts to make research about the region available to international media professionals. Part of Kozman's objective will be to recruit scholars to become members of AEJMC's ICD division. There is also the potential, she said, to host events at LAU with the co-sponsorship of the associations. "This can absolutely be a channel for LAU."
Kozman was additionally selected as a fellow with the Lillian Lodge Kopenhaver Center for the Advancement of Women in Communication in August 2018. The center is another well-known US-based institution that advocates for female causes and works closely with AEJMC's Commission on the Status of Women.
"I thought it was really relevant because it talks about female junior faculty in communication; it's tailored for people like me," she said of the fellowship, adding that it presents an opportunity to interact with women from different cultures.
Considering her career successes, Kozman compared her experience as a student to that of today's young journalism majors. She says she sometimes feels she "had it easy."
"Nowadays, knowing how to write is not enough. You need to know so many other things. When I was a journalist, for instance, digital skills weren't required," she said.
In this new media age, where anyone can play the role of the journalist and post online, Kozman believes that students need to specialize in a discipline, such as economics, that will distinguish them from others in the field.
"You have to create that niche market," she advised. "You have to set yourself apart from others. And one of the ways to do so is through education. Take classes, be an expert."