Lights Off at LAU
The university marks Earth Hour by shutting off lights on both campuses to raise awareness of the environment.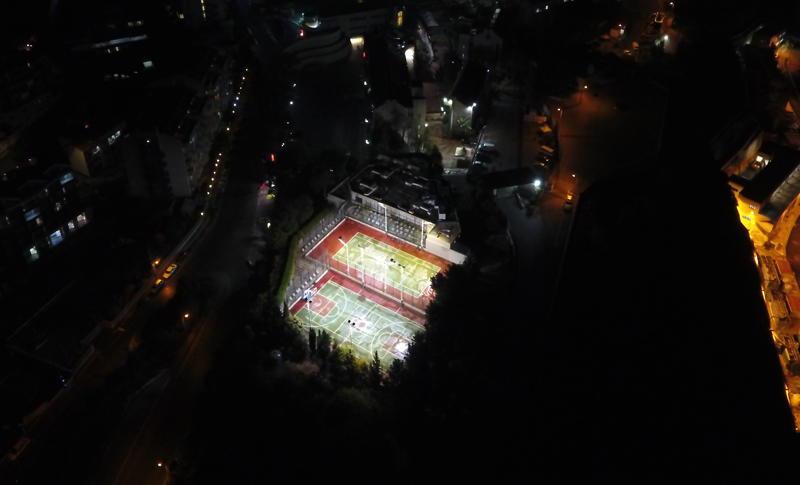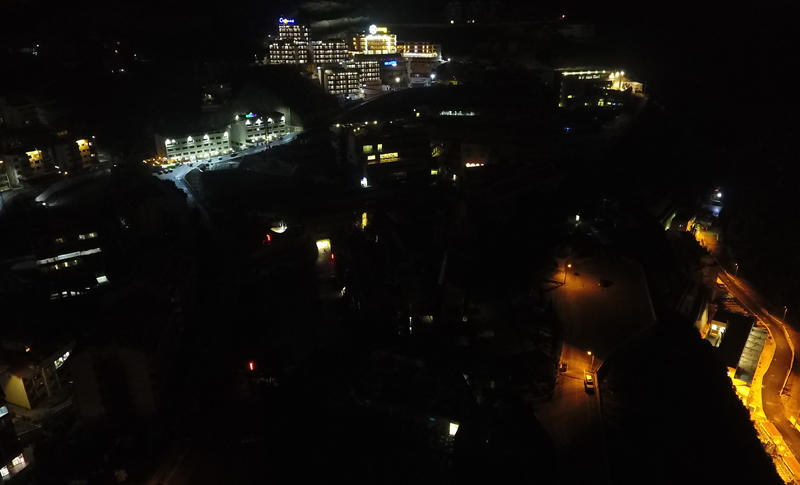 Between 8:30 and 9:30 on the night of March 24, LAU's Beirut and Byblos campuses turned off their lights and closed down non-essential equipment. The university was observing Earth Hour, when people across the globe shut down all electric devices for one hour to mark their commitment to protecting the environment.
Earth Hour is organized by one of the largest grassroots environmental movements in the world, the Worldwide Fund for Nature. The annual event started in Sydney in 2007 and quickly spread across the globe, with more than 7,000 cities and towns participating in recent years.
LAU has been taking part in Earth Hour since 2015. And while this is an international movement, the university has been pursuing sustainability on its own.
"The Facilities Management department has been acting to inspire and encourage environmental sustainability at all levels across both campuses," said Georges Hamouche, assistant vice president for facilities management. "Accordingly, a plan aiming at setting aspirational goals to advance the university's sustainable strategies was developed." He noted the "six green pillars" his department is focusing on in its environmental efforts: energy saving and water conservation, sustainable living, sustainable design and construction, environmental protection, recycling and waste management, and sustainable purchasing.
"Earth Hour is one of the numerous green initiatives that we are undertaking as part of our strategic sustainability plan to initiate the community around us and to help lead our country toward a greener future," said Ziad Haddad, director of the Byblos physical plant.
Among the work they have done is to ensure all new and renovated properties on LAU's campuses are constructed and operated with sustainability in mind. That means using efficient construction techniques to reduce building waste, insulation to reduce the loss of heated or cooled air, high-efficiency equipment and lighting, energy-saving controls, water-saving fixtures and non-toxic material.
Byblos campus, where most of the new construction takes place, has one building being constructed in line with the US Green Building Council's LEED Gold Certification standards, and another certified according to the International Finance Corporation's EDGE rating system.
The university also encourages recycling, with several initiatives across LAU, including the Facilities Management Recycling Committee's work to partner with organizations to reduce waste and institutionalize the practice.
"Earth Hour is just a moment, but this is meant to influence human lives and act responsibly toward Mother Nature, the source of life," said Roger Haddad, director of the physical plant in Beirut. "In this sense, LAU's participation in Earth Hour reflects LAU's values, contribution and commitment to educate the whole person and assure a better tomorrow."