Marketing Professors Win Best Paper Award at EIBA Milan Conference
AKSOB's Maya Farah and Zahy Ramadan recognized for their 'First Moment of Truth 2.0' model.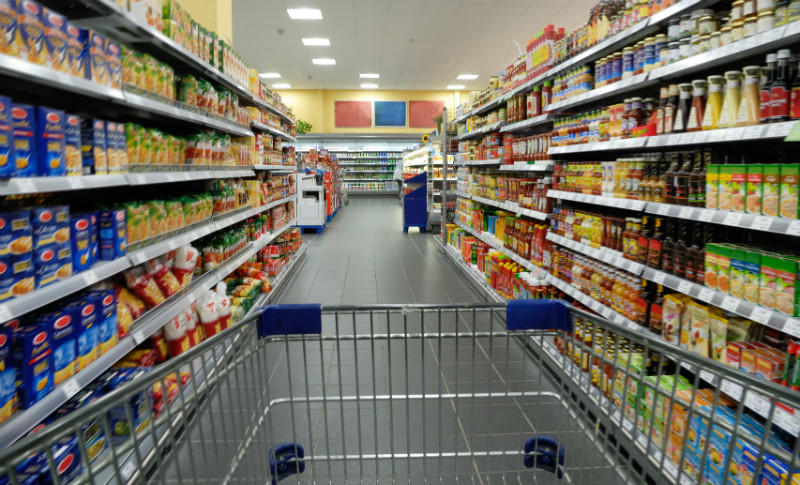 Two LAU professors have taken home the prize for best paper on the International Business and Omnichannel Strategies track at the 43rd European International Business Academy (EIBA) Conference. Maya Farah and Zahy Ramadan of the Adnan Kassar School of Business (AKSOB) presented their paper The Consumer's Journey in The Era of 'The First Moment of Truth 2.0' at the conference, which took place in December in Milan, Italy.
Farah and Ramadan, associate and assistant professors of marketing respectively, have been collaborating on a number of papers in the area of omnichannel strategies – that is, multiple online and offline communication methods – and their impact on shoppers' behavior. In the winning article, their research focused on this type of marketing and the impact of technological advancement on the consumer journey and decision-making process. They looked at the First Moment of Truth (FMOT) model, originally proposed by Procter & Gamble, which posited that customers decide within seven seconds of looking at merchandise whether or not they will buy it.
Farah and Ramadan presented an updated version of the model governing different stages of the overall consumer journey in light of new technological advancements. According to the new model, shoppers' behavior is being altered through the use of different online and offline touchpoints, leading to remarkable changes to the overall decision-making model.
"The FMOT today is no longer what it used to be years back when it described the first seven-second encounter between customers and products on store shelves," Ramadan said.
Understanding the consumer decision-making process at various stages of the brand-engagement pathway is crucial to pinpointing the effect of technology on the consumer's overall journey, the professors said. Therefore, they proposed an updated model they call First Moment of Truth 2.0, in which they integrate new touchpoints, such as virtual reality, social media, geo-fencing, augmented reality, Amazon dash buttons, chatbots and drones.
Ramadan highlighted that "if companies are capable of integrating the newest touchpoints with the customer, they will be able to provide a heightened brand experience and brand perception."
There were challenges to the professors' research. "We faced a serious challenge while we were developing our model, as we did not have access to people whom we could interview and who were using all of these integrated technologies," Farah said. She noted that "in the future, we envision doing experiments involving shoppers' behavior within the overall journey in markets such as the US, China or Japan, for instance."
On their win, Farah said it was thrilling to be recognized by an international conference like the EIBA. "There were almost 800 people presenting their work at the conference, and having scholars listening and spotting particular questions from our paper meant that they had read it thoroughly and were interested in its propositions."
"I'm pretty sure that some future publications will be based on this work," she added. "This award boosts our motivation to advance our research in this fast-moving field."