Master in Mathematics Multiplies Opportunities
LAU's graduate program in Applied and Computational Mathematics is unique in the country.
By Hanan Nasser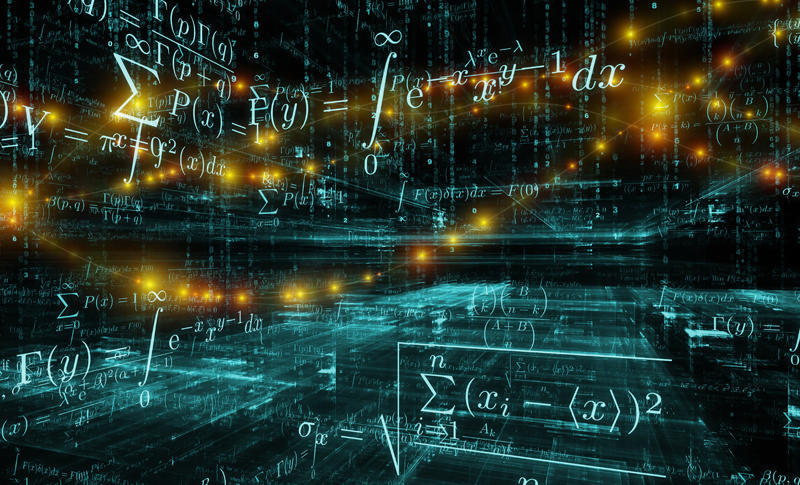 Mathematicians can find employment in numerous industries by virtue of the very specific skillsets they possess. But how can math majors make themselves even more attractive to the job market? With an advanced degree.
LAU is the first university in Lebanon to have a graduate program in Applied and Computational Mathematics (ACM), encompassing some of the most diverse and interdisciplinary research in sciences and engineering.
The idea for an MS in ACM began with the objective of creating "a new program that can attract students who have a solid undergraduate math degree," said Associate Professor of Math Chadi Nour.
He noted that mathematics can be applied to a wide range of disciplines, including engineering, statistics, computer science, biomedical research, finance, material sciences, and atmospheric and ocean modeling. LAU's research-oriented program also gives students the opportunity to conduct high-quality studies on problems with significant impact in applied sciences, according to Associate Professor of Math Rony Touma, including "applications in hydrodynamics, geophysics, blood circulatory systems, sediments and pollutants transport, and other real-life problems."
In addition, the program introduces a new and exciting modern branch of mathematics: the Optimization of Variational Analysis track.
"The students are introduced to non-smooth analysis and its application in control theory, which is a very important branch of modern engineering science," Nour said. Such knowledge, he added, is "essential for an in-depth understanding of present-day research in control theory."
Student Samara Chamoun says the program's focus on problem solving using analytical and computational tools gives it strength. "This helped me develop my teaching and communication skills. The materials, the research and the projects I have done were essential for being able to analyze and reach conclusions in completing my thesis," she explained. The program, she added, has prepared her for an eventual PhD.
Assistant Professor of Math Leila Issa said the program would prepare students for their doctorates "by training them on research, technical writing and presentations, and through exposing them to seminars." The program culminates in a thesis, which "is usually accompanied by a publication."
Applicants to the MS program should hold a bachelor's degree in mathematics, computer science, physics, engineering or another related field.
Graduates can expect to find employment in a number of sectors such as academia, industry, and high-tech startups and research labs locally, regionally and abroad, Nour said.