Meeting Halfway – Networking Between Generations
Annual Alumni Business Networking Reception covers the impact of age differences in the workplace.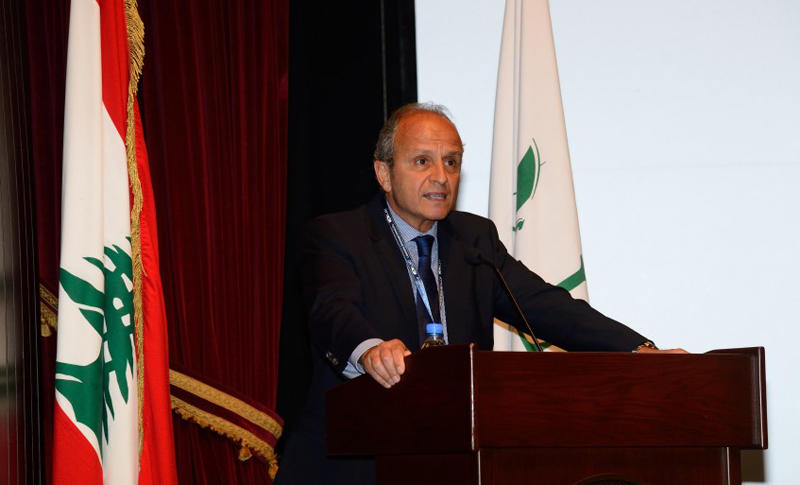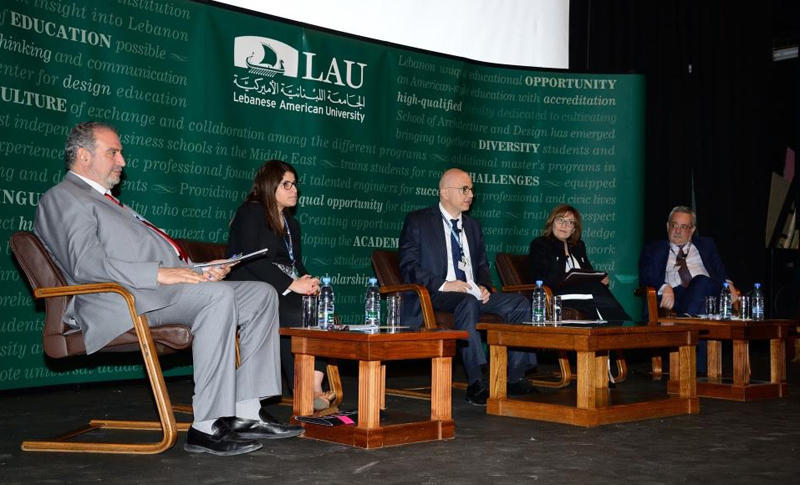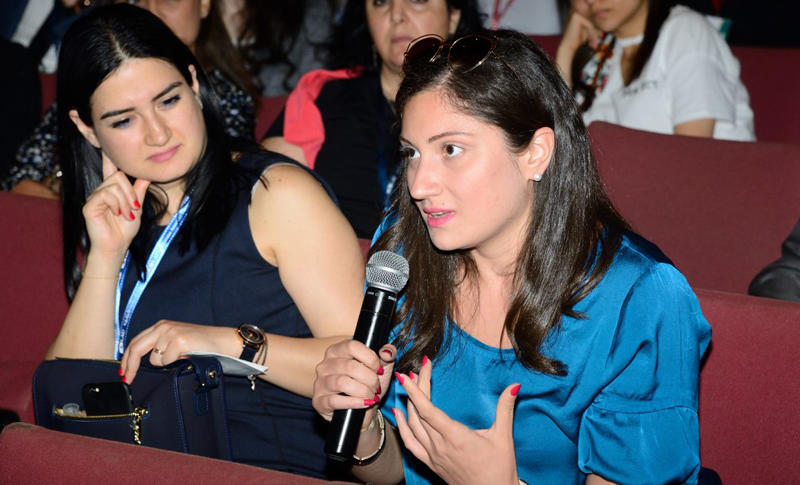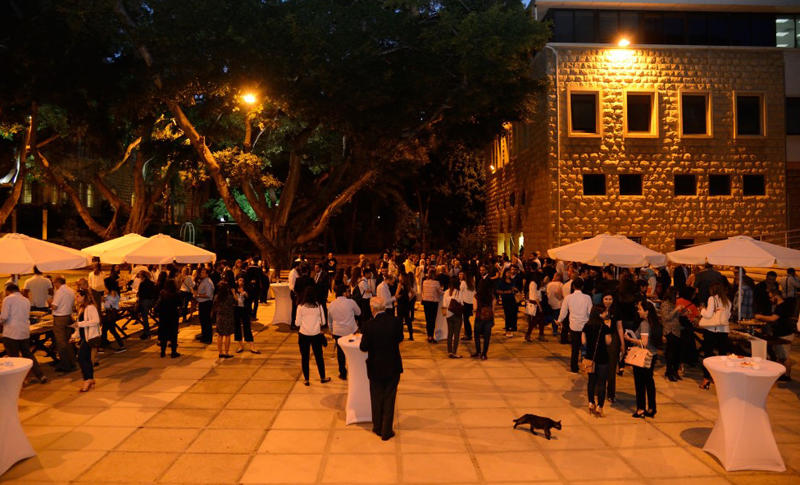 More than 300 LAU alumni, faculty and staff joined HR representatives from top companies last week on Beirut campus for the Alumni Business Networking Reception.
The event, now in its 12th year, was organized by the Alumni Relations Office in collaboration with the Dean of Students Offices. It aimed to allow alumni to explore new job opportunities and career paths, for employers to meet potential hires, and for the university's leadership to learn straight from employers what they are looking for and how LAU can best prepare graduates for the current job market.
"LAU students have been doing extremely well, not only for their expertise but also for their commitment to the companies they work for," said LAU President Joseph G. Jabbra. "They are hard working and are true agents of change." However, he noted, with what experts call the Fourth Industrial Revolution, LAU is working to ensure new graduates are equipped with skills that can translate into a completely different job market.
These modern challenges were precisely the focus of a discussion titled Bridging the Generation Gap at the Workplace: an HR Perspective, which was moderated by LAU Vice President for HR and University Services Roy Majdalani.
Kicking off the panel, he spoke extensively about the coming loss of jobs related to automation. Between now and the year 2050, he pointed out, "half of all current jobs will disappear." Thankfully, he noted, "There is a culture of self-assessment at LAU that allows us to offer programs that are catering to the market, which is in line with our student-centered approach."
During the ensuing discussion, the panelists considered that younger workers who have been entering the workforce for the last decade (generation Y or millennials) as favoring prompt gratification, communication and feedback, and preferring less hierarchical structures.
George Saab, senior partner at Knowledge Development Company, said there may be a misalignment between older managers and young people in the workplace, which is a challenge for both parties. It is crucial for all generations to adjust to it for the sake of progress.
"The way they communicate is instant and now," said Akram Zuhairi, co-founder and corporate affairs director of Integrated Pharma Solutions Group. "They want dialogue and continuous feedback, at least on a monthly basis."
The panelists agreed that workplaces could benefit from different perspectives, goals and skillsets, even from workers with far less office experience.
"Millennials are the pioneers of IT in Lebanon," said Hala Morcos, human resources manager at Information Technology Group, noting that tech is becoming increasingly integral across all sectors. "We're convincing people to use technology, but we're not convinced of it ourselves. We're not able to keep up with changes."
According to Grace Dagher, associate professor of management at LAU's Adnan Kassar School of Business, "For all of us managers and employees, the only constant is change. We need to be up to date with changes," she said, pointing out that by 2025, it is predicted that around 75 percent of the workforce will be from the generation born between the 1980s and early 90s – and younger.
Attendees appreciated the importance of the event for shedding light on different aspects of the modern workplace and for providing a chance to network. "I got the chance to meet not only former classmates but also current faculty members," said alumna Hamsa Moubayed, (BS '09, MBA '13), who works at LAU's Continuing Education Program. "It was great to see how each one of us took a different path using the education we got from LAU. It was also an enriching experience to discuss the unique accomplishments of each other knowing that we come from different backgrounds.''
For HR Senior Manager at DHL Express Lebanon Jina Awkar, "I came to this event for the panel discussion because of the caliber of the speakers. I also came to network with alumni, because LAU graduates are really great." She says her company regularly gets new employees by checking the LAU Career Portal. They are very reliable, she said, and committed to strong work.