Morine, a Spiritual Journey into History
LAU instructor creates first historical movie set in Lebanon, co-sponsored by the Department of Communication Arts.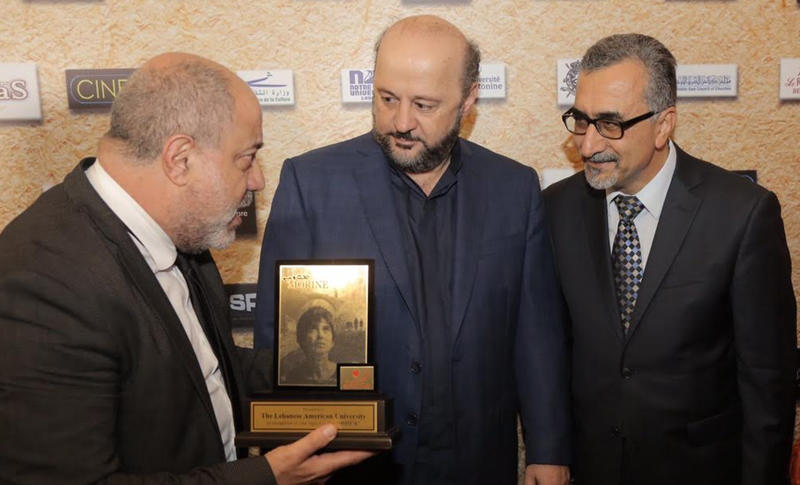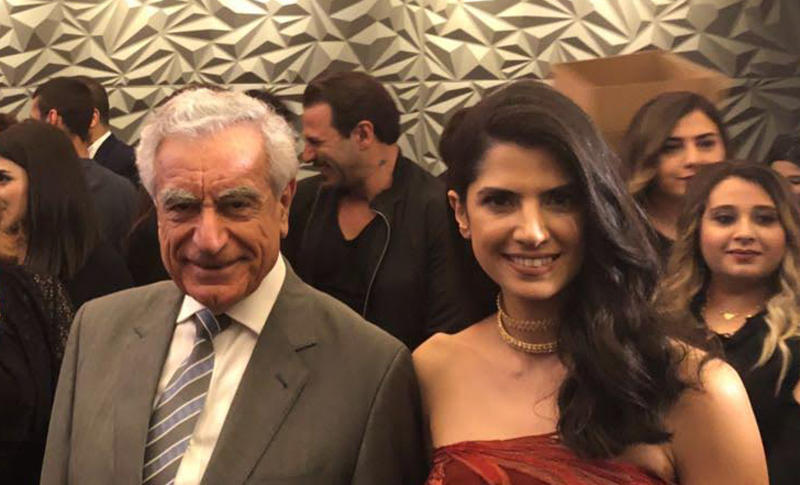 On March 22, cinemagoers were treated to the first historical movie set in Lebanon. Morine, directed by the Department of Communication Arts' Senior Television and Film Instructor Tony Farjallah, features a cast of renowned Syrian and Lebanese actors, with LAU alumna Carmen Bsaibes (BA '11) in the lead role.
Set in the year 620 AD, the film is based on the real-life story of a young woman originally from Qalamoun, near Tripoli, who disguised herself as a man in order to live in a monastery.
Farjallah came upon the idea for the movie while reading about the young woman, whom he named Morine for the film, and learning of her Lebanese origins. Intrigued, he delved further into her history.
After a long stint researching, Farjallah began writing and producing the movie. It was a project fueled by passion. "The film was co-sponsored by the Communication Arts Department," Farjallah said. "I got funding from everyone and mortgaged everything I owned to make this happen."
In addition to Bsaibes, the cast includes Syrian actor Ghassan Massoud, known for his role as Salahuddin in Kingdom of Heaven; Ouweiss Mkhalalati, known for playing Sakher in the TV mini-series Al Hayba; Mounir Maasri, who had a leading role as Jaafar in The Message alongside the late Anthony Quinn; renowned Lebanese actor Mounir Keserwani; Lebanese actress Takla Chamoun Farjallah; and LAU alumna and Television and Film Instructor Wafaa Halawi (BA '04).
Farjallah also brought on LAU alumni for behind-the-camera jobs, and involved 30 students in the movie's pre-production, production and post-production. The production team had to build a whole mock village and monastery, bringing in some 50 experts from Belgium, Iran, Tunisia and Italy. The movie took a year and a half to complete and was filmed in South Lebanon and in Anfeh, near Qalamoun.
The finished project is as much a historical journey as it is a testament to the resilience of a woman who defied the norms of a patriarchal society to live the life she wanted.
Bsaibes said Morine's strength as a female was the first thing that attracted her to the role. She saw in Morine the story of a determined girl who endured discrimination and persecution to "fulfill what she wanted, whatever that was. She lived this adventure till the very end."
But Morine was also a very difficult role, both physically and mentally. "I wanted to understand what it meant for a woman to live with God all the time, and for this to be her ultimate dream and goal."
Bsaibes highlighted the harsh conditions under which the movie was filmed. "We filmed during storms, snow and rain," she said. "Sometimes, at 5 a.m. we'd start filming before it stopped snowing." Bsaibes even walked barefoot in the snow in order to experience the conditions Morine lived through.
"I immersed myself in this role and tried to live it to the extreme," she said. "And without knowing it, I overcame [those difficulties]. I challenged myself."
Halawi, who plays Asteer – the story's villain – said that her challenge was to "actually understand and love this character in order to play her. I ended up seeing her in a very humane way despite her actions and the harm she causes."
After attending the avant-premiere on March 20, Assistant Dean of the School of Arts and Sciences Samer Habre said the movie was "very well done artistically, and the soundtrack was wonderful. It is certainly unique to the Lebanese film industry."
For the viewers who want to know more about the actual historical character the film is based on, her remains are in a tomb in the Church of Santa Maria Formosa in Venice, where she was laid to rest around the year 1200.
After extensive communication – initiated by Farjallah – between the Lebanese Catholic Church and the Church of Santa Maria Formosa, Morine's body will be brought to Lebanon for a visit on July 17, 2018.
Home at last after 800 years!