Movie Screening Highlights the Plight of Child Brides
Hard-hitting movie by director and LAU alumnus Khalil Dreyfus Zaarour raises a gross violation of women's rights rarely discussed in public.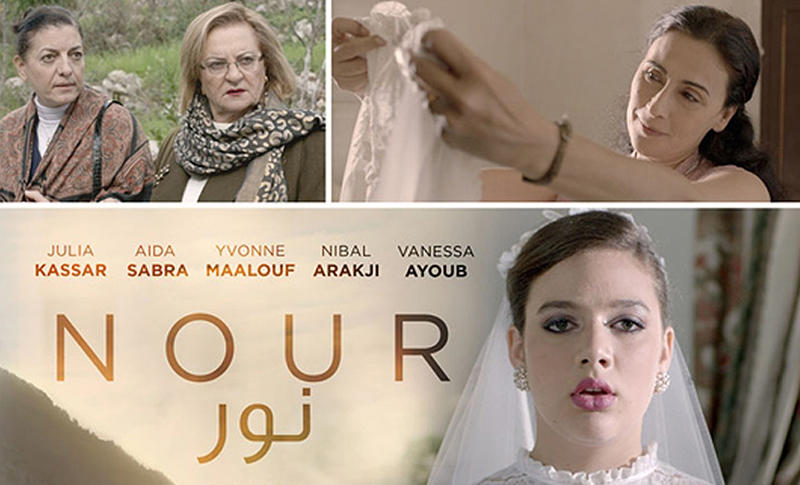 Child marriage affects the lives of millions of young girls across the world every year. Shining a light on the issue is a feature film called Nour, which LAU's Alumni Relations Office and the Institute for Women's Studies in the Arab World (IWSAW) showed at a screening in Irwin Auditorium on February 26 in the presence of its director, Khalil Dreyfus Zaarour. The movie tells the story of a young girl who is forced to marry a much older man in a village in Lebanon, showcasing the horrors of the practice.
"The issue at hand is the importance of addressing a major problem. We all need to stand up and say: 'No! It cannot be done,'" said LAU President Joseph G. Jabbra at the event. "I salute Khalil for choosing this topic."
The screening was an opportunity to discuss a major concern that is rarely addressed in public, and to once again demand that the existing draft law against child marriage be put into action. The draft law, introduced to parliament in March 2017, would set the minimum age for marriage at 18, with no exceptions.
"It's something that we don't think about. We ignore it," said IWSAW Director Lina Abirafeh. "The rights of children, specifically the rights of girls, are non-negotiable. It's time for those in power to start paying attention and for us to put pressure on those people to act."
During the event, Zaarour, who is an LAU alumnus, was presented with the Alumni Award of Excellence in recognition of his dedication to human rights. During a Q&A session following the screening, Zaarour explained that he co-wrote the script after interviewing several girls who were married at an early age.
"I want to intervene where there is inequality, suffering and injustice, in Lebanon in particular," explained Zaarour. "That's the main reason I took on the challenge to make this film."
The two lead actors, Vanessa Ayoub, who plays Nour, and Charbel Bitar, Nour's love interest, were also in attendance and shared their experiences in tackling such a heavy subject.
Attendees were asked to sign the SheDecides manifesto, part of a global campaign that demands that women have decision-making powers over their bodies, because "when she decides, the world is better, stronger, safer," the manifesto states.
"We have a tendency to look at these issues as if they only apply to marginalized groups, but the truth is that all gender relations are based on power dynamics, with the ultimate aim to control bodies. Early marriage is no exception," said Gabriella Nassif, researcher at IWSAW and SheDecides advocate.
The event triggered strong emotions among the people in attendance, who shared their outrage and sadness, as well as their support for more action to pass the draft law. As Assistant Vice President of Alumni Relations Abdallah Al Khal said in his opening speech: "Do we just sit and watch, or do we act?"