New Dean Dreams Big at SOE
Dr. Raymond Ghajar touches on the school's progress, partnerships and projects to come.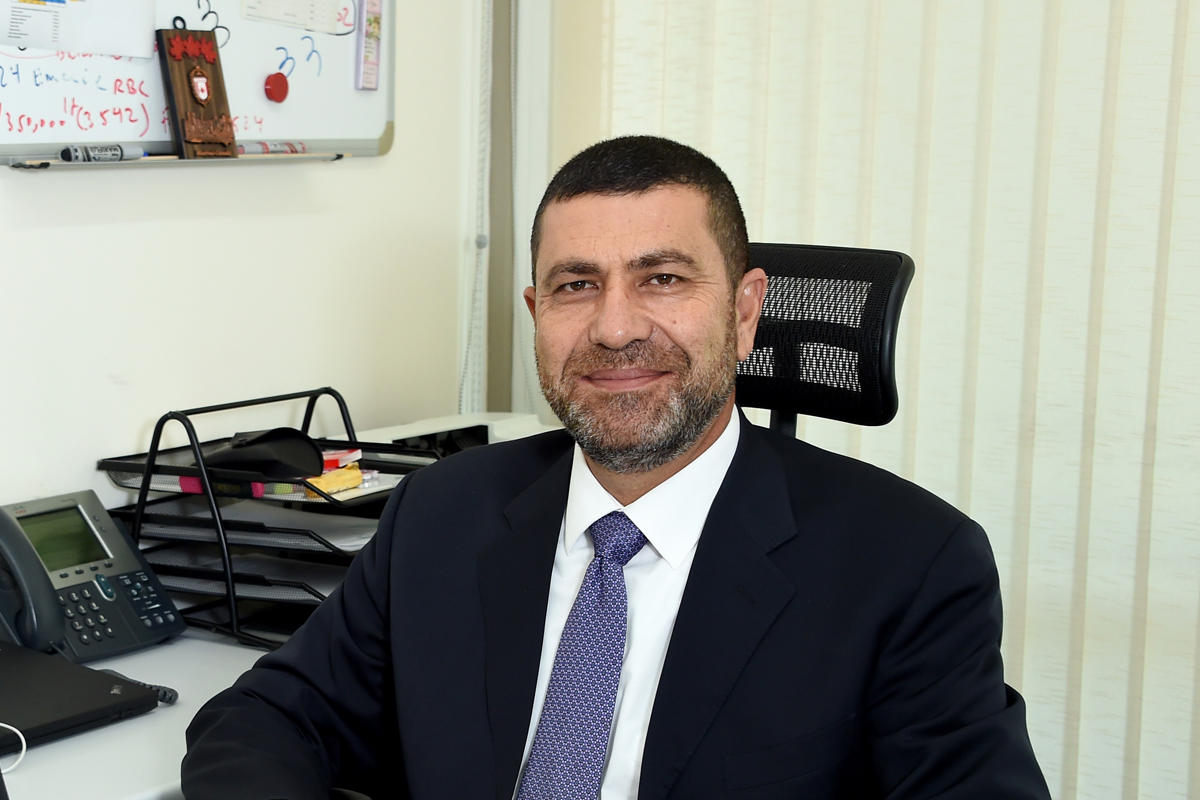 With the 2018-2019 academic year came a series of new appointments across the board, including at the School of Engineering (SOE), where Dr. Raymond Ghajar was promoted to interim dean to replace Dr. George E. Nasr, who is now the new provost.
Dr. Ghajar is not new to the school, as he has been the associate dean since 2013, as well as a full professor of electrical engineering. Commenting on the appointment, President Joseph G. Jabbra pointed out how Ghajar's contributions to LAU and the country at large have been vital, "from having chaired the steering committee that was charged with developing the first systematic and disciplined strategic plan for LAU," to providing advice on energy and power to the Lebanese government.
In an interview, Ghajar highlighted SOE's growth, and talked about pivotal partnerships and the importance of driving research.
How has the School of Engineering grown in the five years you were associate dean?
The SOE has grown exponentially, thanks to the implementation of a number of projects and initiatives that improved the image, ranking and notoriety of the school in Lebanon and the region.
Most prominently, we have launched two new programs in petroleum and mechatronics engineering, as well as new graduate programs. We have also witnessed the completion of the Engineering Labs and Research Center, celebrated the re-accreditation of all five engineering programs by the Accreditation Board for Engineering and Technology (ABET), introduced an honors program, and established the online Progreen Professional Diploma in green technologies in collaboration with the American University of Beirut and American University of Cairo.
Partnerships with key stakeholders in the field have produced unique academic and internship opportunities for our students – the best that LAU and world-class institutions like New Jersey Institute of Technology, BMW and ParisTech have to offer, while teaching them how to solve real-world problems.
Where do you see the school heading from here?
Today, we are proudly a destination for students and faculty as well as a hub for scholars who want to engage in challenging research using state-of-the-art equipment. Over the next five years, the SOE will continue to implement a number of strategic initiatives that are independent, mutually supportive and firmly linked to the goals of LAU's third strategic plan (SPIII).
Namely, we are working to improve student learning, build sustainable research, strengthen services and outreach, expand external collaborations, and improve faculty welfare.
Why is research vital to LAU and the SOE specifically?
Institutions of higher learning strive to attract and retain high-caliber faculty by establishing good research environments. Schools with good research output are highly ranked and sought after by excellent students and faculty alike. Therefore, LAU's reputation can only grow through academic excellence that is firmly rooted in research and scholarly work.
The overarching purpose is to continue to strengthen our position as a destination for qualified students and faculty alike, and to become a hub for scholars wanting to engage in challenging research using state-of-the-art equipment and tools.
You are an expert in the area of energy and power, and have done consultancy with the Lebanese government. Why is knowledge on energy and power particularly vital now, and what role does the SOE play in this regard?
Human dependence on energy dates back centuries. However, the scarcity and volatility of fossil fuels coupled with recent advents in affordable renewable energies have changed the energy mix significantly over the past 30 years. The issue of finding a sustainable and clean source of energy to mitigate the impact of greenhouse gases on global warming has world-scale implications.
Closer to home, the faculty and students at the School of Engineering have the necessary expertise that can assist the Ministry of Energy and Water and other government agencies with consultancy services in the areas of feasibility studies, environmental and social impact studies, bidding documents, economic models and conducting research, to name a few. In fact, we are working toward building a framework for collaboration to provide such services.