New Degree Will Take HR to the Next Level
Master of Science in Human Resources Management launches this fall.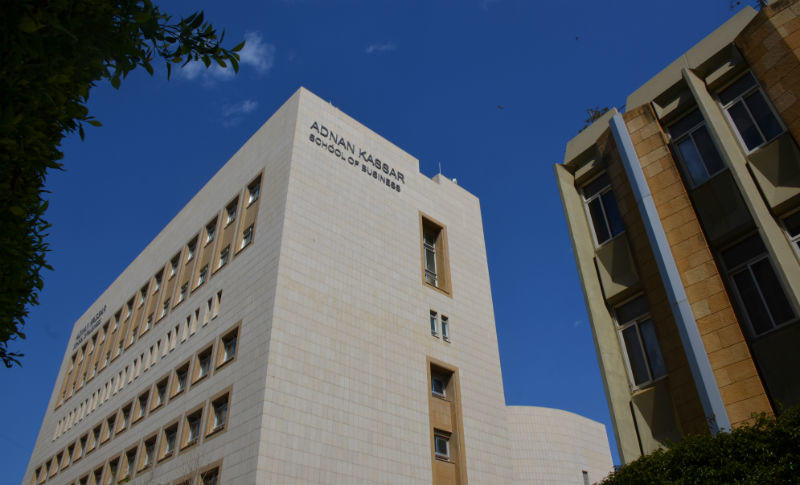 The Adnan Kassar School of Business (AKSOB) is excited to launch a Master of Science in Human Resources Management in Fall 2018. The degree aims to take HR professionals beyond office work and make a profound impact on the lives of the people in organizations. The master's will provide graduates with extensive knowledge of HR-management strategies to promote organizational performance in a diversified landscape. At the end of the program, graduates will have developed a thorough understanding of challenges and trends in the field, as well as solutions to modern management problems.
"The MS in HR Management is a high-impact program that not only adds value to AKSOB's academic portfolio, but also impacts the professional world," said AKSOB Dean Said Ladki.
"We are in contact with the industry, so we know that there's a need in companies today to build a productive workforce and a gap in such knowledge in the market," said Assistant Professor of Management Hussein Ismail. "HR has changed over the past 15 years or so. Today there is a trend in the field toward motivation and talent management," he added. By espousing new movements in the industry, the program will form professionals who can make an impact on organizations in any field.
The program is open to applicants who have bachelor degrees in relevant business field, for example, marketing or finance, as well as graduates or professionals from other disciplines such as engineering. It also appeals to current professionals for its compact curriculum, which takes only one year to complete rather than up to two for similar programs at other institutions.
Moreover, the program's curriculum includes learning on ethics, something that employers increasingly view as an asset. "During their course of studies, students will learn how to make proper ethical decisions following the general social and legal framework through case studies, learning methodologies and supervised independent research," said Silva Karkoulian, chairperson of the Department of Management Studies. "AKSOB works to develop ethically responsible professionals who are committed to civic engagement and to economic development in Lebanon and the region."
"Students are expected to conduct basic or applied research to either add value to the existing body of knowledge or solve a complex problem," added Ladki.
The program has been registered with New York State Education Department.
With this new academic offering, LAU is giving current and future students the opportunity to advance in their fields and diversify their portfolios, in line with what the Third Strategic Plan was developed to accomplish.