New Nutrition Grads Receive their White Coats
Guest of honor stresses their vital role in the future of food security.
By Hanan Nasser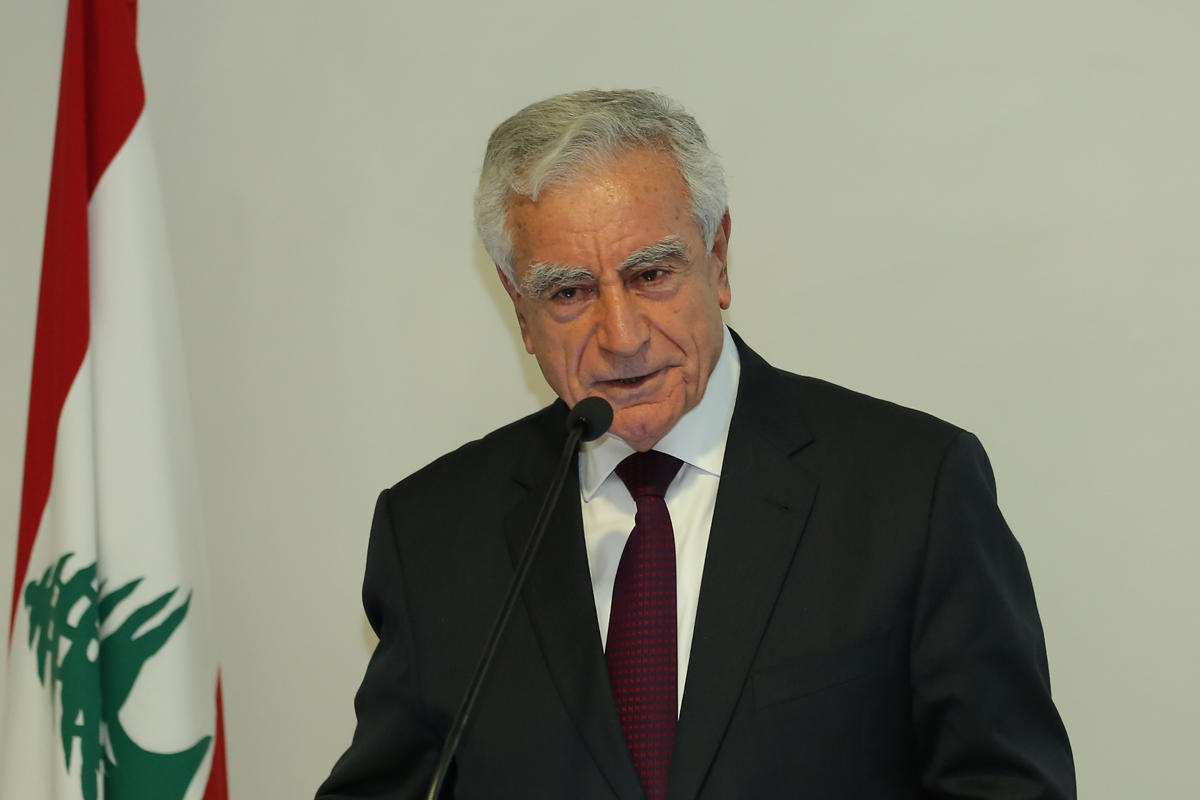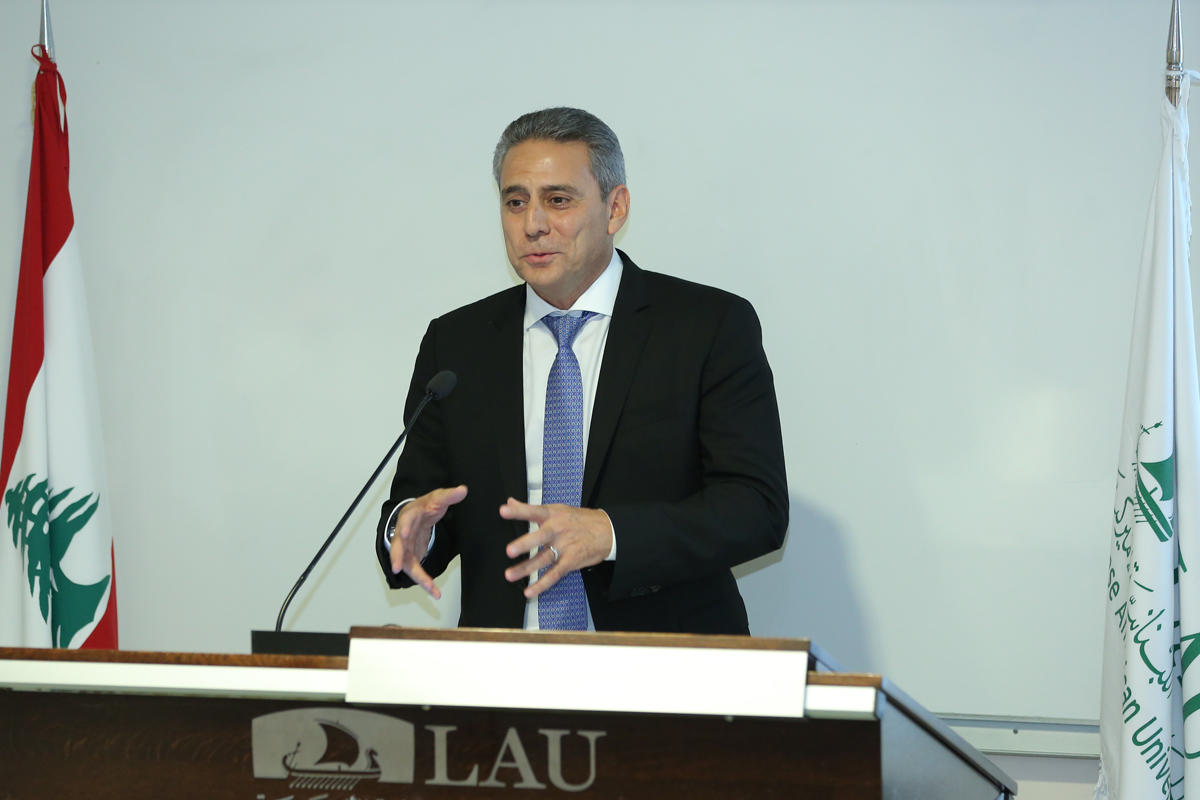 LAU's Nutrition Program held its Dietetics White Coat Ceremony on October 1 on the Beirut campus in the presence of guest of honor Muhannad Hadi, the World Food Programme's (WFP) regional director.
The message he sent to the 24 graduating students was on the immense responsibility they carry at a time when 33 million people in the region are food insecure.
"As you start your job you will see what responsibilities fall on your shoulders," said Hadi, who oversees the WFP's work in the Middle East, North Africa, Central Asia and Eastern Europe. "In our region, one of the main crises we have is food insecurity."
Around 50 percent of the WFP's budget, he noted, goes to the Middle East. "A good chunk of it is in Syria, Jordan, Lebanon and Turkey because of the Syrian crisis," he added.
Food security underlies other types of security, he told the crowd, because "any peace agreement in places such as Libya, Syria or Yemen will need to be implemented by the people, and this can never happen if the people are hungry."
"Please remember this: Where there is no food security you can never achieve security. And if you don't have security, you will never have peace. And that's why what you do is very important."
LAU President Joseph G. Jabbra then took the stage to congratulate the students on their accomplishments and send them off with a word of inspiration: "The white coat you are receiving today symbolizes a promise, a promise to not only take care of your patients, of your clients, but to care for them in accordance with the highest ethical standards of the profession."
During her word to the crowd, Associate Professor of Nutrition Nadine Zeeni announced that the eligibility application for accreditation of the BS in Nutrition and Dietetics Coordinated Program (CP) has been accepted by the Accreditation Council for Education in Nutrition and Dietetics.
"The white coat ceremony is really a new type of milestone for you," she said. "Today we celebrate this transition as you take your first steps toward clinical, community learning where the ultimate teacher becomes your patient, your client and society."
Indeed, faculty and student involvement in community service is one of the pillars of the Nutrition Program at LAU. Faculty have taken part in a number of community-related research projects, while interns and undergraduates have been involved in outreach activities related to health and food safety. These include traveling to communities across the country and screening for diabetes and other health issues, and visiting schools to talk to students about nutrition and exercise. Faculty have been conducting research on topics such as eating disorders in battered women, behaviors that determine food waste in Lebanon, and the effects of technology use on body image.
As Dr. Zeeni noted, with their interdisciplinary background the students now have a host of opportunities to choose from. "LAU is the only university to ensure dietetics internship placements to all eligible students in more than 20 hospitals and community organizations," she added.
Following the speeches, Dr. Zeeni asked nutrition faculty members to cloak the students, after which they were asked to raise their hands as Associate Professor of Food Science and Technology Hussein Hassan read out the dietetics oath.
"I do," replied the students in unison.